As Electric Daisy Carnival was approaching in Las Vegas, we had an opportunity to catch up with Sandro Silva to learn about his workflow in the studio with collaborators, influences, and favorite production tools. Sandro got his start at age 15 and has quickly become one of Holland's most promising production talents, garnering support from Tiesto, Pete Tong, Steve Aoki, Laidback Luke, and many more.
Nate Mars: Can you tell us about what music is inspiring you lately and informing the music you are producing?
Sandro Silva: I try to think out of the box and, I listen to a lot of different music. I don't listen to house music in my free time. These days, I'm listening to a lot of R&B… a lot of The Weekend, Drake. So, I take that with me when I'm in the studio. I try to do something different when I'm in the studio, because a lot of the music right now sounds the same. It's all the big drop and one synth. There is not much depth.
NM: With such a busy tour schedule now, can you tell us about your studio process and how you manage your time. Are you making sketches on the road?
SS: I can't produce on the road. A lot of artists can do that, but for me, it's so hard. So, when I'm back home, I always schedule days just to make music. If I have that, I'm really, really focused.
NM: So, you'll take some time when you're back from playing a tour to get in the studio? It seems like there is a lot of balancing DJ opportunities versus production opportunities.
SS: Yeah, and my management plans that for me.
NM: Can you tell us about some of the production tools you're using in the studio? What hardware/software?
SS: I used to use hardware when I worked in Cubase. But now I'm using Reason. I love it man. It's so simple, for me. I can work really fast. For me, that's so important because I don't have much time.
NM: Are you producing everything entirely in Reason?
SS: Yes, everything ‑‑ my mixing… my mastering.  Although it doesn't have third party plugins, it doesn't matter because you can get everything out of it.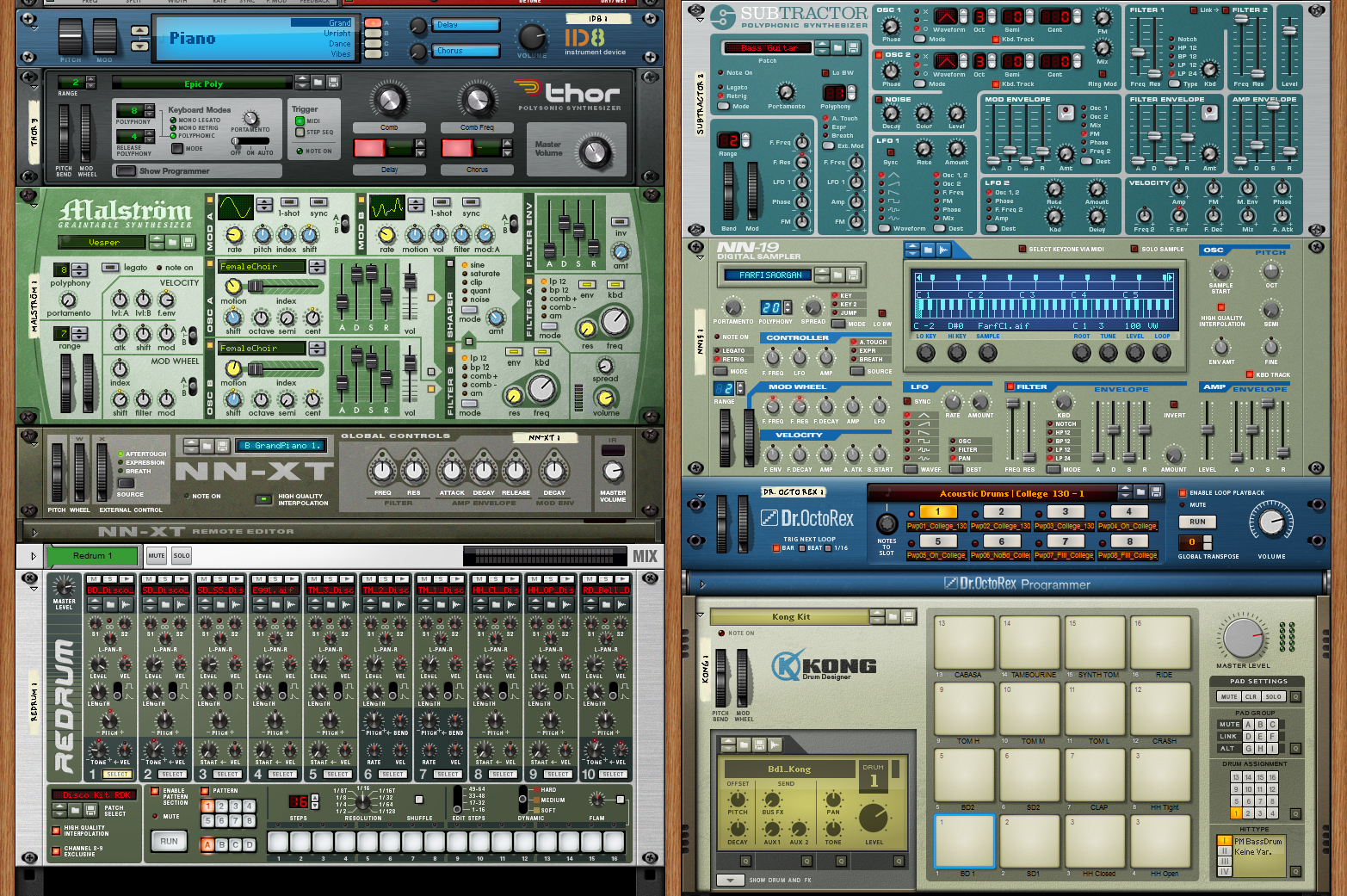 NM:  In terms of collaboration and working with other artists, can we  take it back to Epic for a second? How did that collaboration come about?
SS:  I was with Quintino in Miami and we were saying, "We should do something together." When I came home, I was working on something and then I came up with the drop and was like, "Wow, yeah, this sounds really sick." Quintino had a break, so I added it and it worked perfect. It was such a fast project. I finished it in three or four days or something.
NM: Were you passing files back and forth?
SS:  Yes. Basically, he gave me a MIDI for the break and I added it in Reason.
NM:  Can you tell us about the more recent collaboration… Miraj on DOORN?
SS: Junkie Kid is so talented. He's really unique with his sound. We worked together on it. It was a really, really a fast thing. We finished the entire track in 7 days.
NM: Do you prefer to work passing files back and forth online or do you prefer set time aside to work with another artist in the studio?
SS: Because we don't have that much time, we often work through email. Many people I work with live in different countries, so it's hard to actually meet up. A lot of things happen through Skype or email.
NM: Any projects coming up that you want to tell us about?
SS:  Yes. We have two big releases coming up. One is on REVEALED in a couple of weeks. That's going to be a huge track. I'm really, really happy with it. After that, we have to track on Armada. I'm really happy with that because I always wanted to do a track on Armada, Armin van Buuren's label. It's a big track as well. It's called "PLUR" coming out in August.
NM:  So, you're going to have a busy summer?
SS:  It's going to be a busy summer. I'm really happy with it.
About the Splice Artist Series – We empower music creators to create and collaborate fearlessly. Our goal is to build the best platform possible in order to enable that process. We hope that you learn just as much as we do, hearing from artists about their workflow and how they collaborate. Most importantly after reading, we hope you are inspired to make music!
Sandro Silva – Live @ Ultra Music Festival UMF 2014 (WMC 2014, Miami) – 30.03.2014 by Livesets.At on Mixcloud
July 15, 2014