On a recent tour stop in Las Vegas for Electric Daisy Carnival, Charly Barranger (left) and Julien 'Pitchin' Corrales (right) aka Dirtyphonics took some time to speak with Splice about their collaborative workflow in the studio as a duo, favorite production tools and performing as a full band.
From early on, Dirtyphonics have been asked by numerous artists and labels for remixes such as "WARP" from The Bloody Beetroots and Skrillex's "Scary Monsters and Nice Sprites". This list continues with the likes of production and remixes for Marilyn Manson, Benny Benassi, Excision, Datsik, Does It Offend You, Yeah?, The Crytstal Method, Nero, and more.  The guys have had an intense tour schedule and are all the while, prepping some brand new releases for this coming fall.
Nate Mars: What have you been working on lately?
CB:  We are working on our new EP. We released our debut album last year, on Dim Mak Records, and after that we started a series of remixes for a bunch of people or having a bunch of people remix tracks from the album.
Obviously, working on a full length album is quite a huge project that takes a lot of time and energy. But we like to think about the whole thing together. After that we wanted to take a little bit of a step back and instead of jumping back to writing more music right away, which would have felt like a repetition of what we just did. We felt that it was better for us to take a little bit of a step back on the production side. Now, we are working on a lot of original music.
NM:  With such a busy touring schedule, are you writing music on the road or are you making set times to go back in the studio to work when off tour?
CB:  Both and we're actually getting way better at writing on the road. We were used to comfort in our studio. Obviously being in a band, you all want to be together and blah, blah, blah. But then with the crazy touring schedule that we have, we had to start writing more on the road. At the beginning…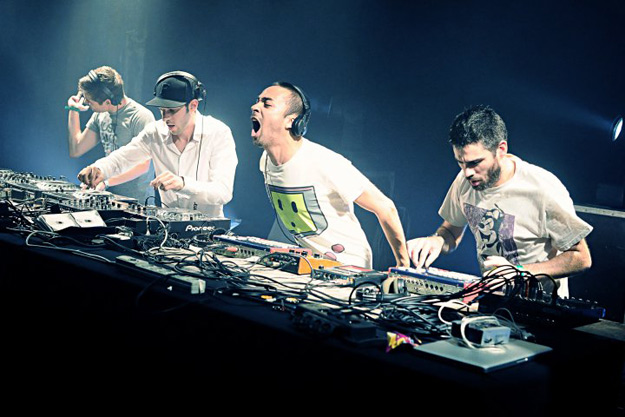 JC:  It feels weird.
CB:  …it feels weird, yeah.
NM:  What's that like for you, guys? What is writing on the road like for you? Laptops, headphones?
CB:  Oh yeah, laptop, headphones, and Subpacs now. I don't know if you've tried those.
NM:  Yeah, I have one as well. They are great!
CB:  Subpacs are sick and they actually help a big lot writing on the road, because you don't need monitor speakers as much in the writing process because you know where the sub is and all that.
JC:  And you can actually work a little longer, because you don't have to crank it up, your headphones.
NM:  Can you tell us more about the collaborative process for you? How are you getting tracks and ideas started?
CB:  It really depends on the vibes that we are feeling in the moment. One of us is going to be like "Oh, I really want to do this" and starts doing something, whether it's a beat or a bass or any kind of sound on the synth.
Let's say Pitchin' does that, and everybody is going to look to me and go "Hey, this is what I feel I'm hearing, what do you think?" Obviously this is going to trigger a bunch of emotions and ideas for me. It's going to be like, "Oh, cool, and then we can take it there. What's great about being in a band is you can definitely bounce off of your band mate's ideas and vibes; things you would have never thought of.
Interviewer:  When it comes to some of the specific production tools you guys are into, is there any hardware or are you mainly using software?
CB:  In the studio, yeah. We have the Virus TI. What do we use with that?
JC: The OB8.
CB:  Yeah, the Oberheim OB-8. A bunch of guitar pedals, actually, that we feed the Korg MS20 through the guitar pedals so it can go back in.
JC:  Guitars, bass guitars, mics obviously.
NM:  And for a primary DAW, you're using Cubase?
JC:  Yeah, we've used Cubase forever.  We started using Cubase back in 2000 or something like that.
NM:  What about third party plugins? Can you tell us a little bit about what plugins are your go‑to plugins?
CB:  The Native Instruments synths, for sure, in KOMPLETE 9. We use that all the time. All the Toontrack stuff as well like EZ Drummer 2. The new one, is sick. We use that a lot. Sometimes a little bit of EZmix. It's a simple, go‑to thing for a couple things. We've been using that a lot. What else? All the FabFilter plugins as well like Pro-Q. We also use iZotope Ozone and Trash.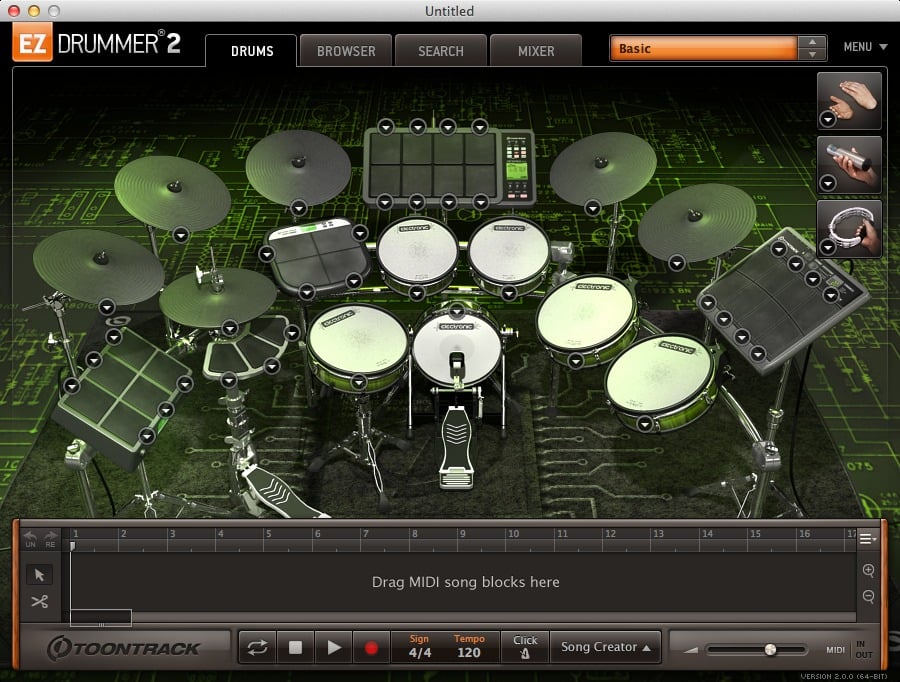 NM: In terms of mixing are you self‑taught?
CB:  A lot of people are these days, but what's cool about that is that even more so, there's awesome music being made because people aren't learning rules and then breaking them, they're just going with their instinct from the very beginning through a very natural self‑exploration process.
JC:  Exactly. That's by making mistakes that you figure things out. he thing is being in a band, you always learn things from the other guys you worked with. So you're self‑taught, but you teach and you get taught by your friends as well. It's kind of cool.
NM:  What are some of your go‑to soft-synths?
JC: We've used Native Instruments Razor a lot recently. Razor's sick. We've also worked with ReFX Nexus. Spire is the new thing that everyone's talking about so we're trying it out right now.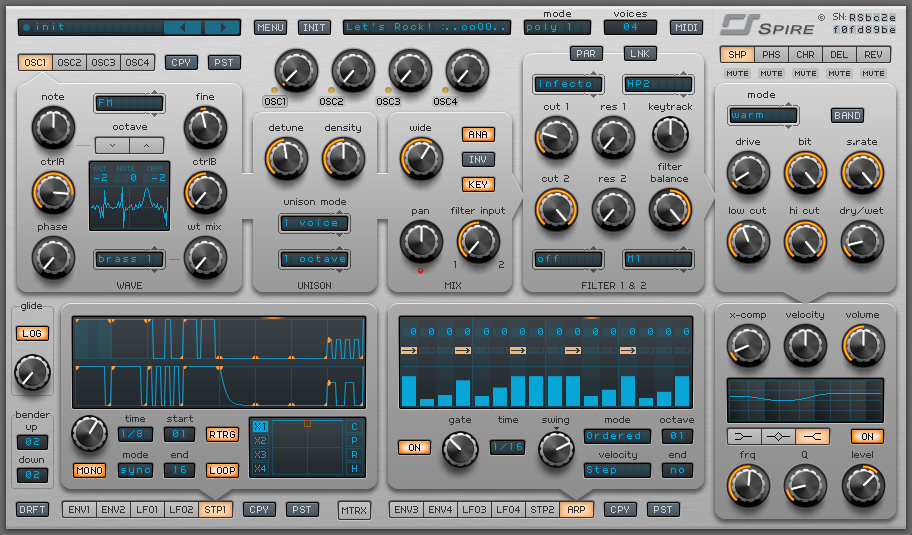 NM:  With the timeline on the EP, on the new project, how are you guys working to finish that?
CB:  We're pretty close. We're not exactly completely done but we're pretty close basically. We're going to write a bunch over the summer and that's definitely going to finish this thing out. We're looking at a release in the fall. I'm not exactly sure when. When we started this thing, we're like, "OK, we're going to write this EP. It's going to be four or five tracks, six, whatever."
We got actually really excited recently and we wrote a lot more. We started a lot more things than we actually meant to. We're going to have more tracks. Are we going to do one EP, two EPs? We're not sure yet.
The only thing sure is that EP1, let's call it like that, is going to drop in the fall. Because sometimes you work on a project and you're like, "This is the way we want to do it" and you do it and you're like, "All right, next." This one, we're just opening the creative flow and just writing a bunch of stuff and then we'll figure out what makes sense as a whole.
NM: If someone didn't know you and hadn't heard your music, what would be the first track that you'd play for them?
JC:  I want to say "Vandals."
CB:  Yeah, me too. It's exactly what we're all about. It's a mix of drum and bass, where we come from, then there's this huge electro bit part, tempo switch in the middle. This is us. This is bass music. It goes through drum and bass to electro and then back to drum and bass.
CB:  That's one of the main things we're known for; all the tempo switches. When we first started, you would go to a party and hear eight hours of drum and bass or eight hours of house or eight hours of something else. Because there's so many of us in the band and we've got influences from so many different genres of music, we're like, "We don't want to play only drum and bass, even though we love it. We want to bring a lot of different flavors in there."
NM: Any words of wisdom to share?
CB:  There are three things. Do your thing. Have fun doing it and keep working hard.
About the Splice Artist Series:
We empower music creators to create and collaborate fearlessly. Our goal is to build the best platform possible in order to enable that process. We hope that you learn just as much as we do, hearing from artists about their workflow and how they collaborate. Most importantly after reading, we hope you are inspired to make music!
July 24, 2014