We take a look at 5 trends from songs of 2016 and 2017 that dominated the Billboard charts.
1. Slower Tempos
In 2015, the median tempo for Billboard's Hot 100 songs was 120 bpm. It was also the most common bpm among the songs on Billboard's Hot 100. (Check out Eric Strom's analysis of the 2015 charts here to learn more.)
Since then, however, things have slowed down. Tempos of 80 – 104 bpm are trending among #1 hits, from Drake's "One Dance" (104 bpm) to Justin Bieber's "Love Yourself" (100 bpm) t0 Rihanna's "Work" (92 bpm.) to  In fact, of the 11 songs that reached number one this year, eight of them were 104 bpm or lower. What's more, those three #1 songs that were faster than 104 bpm —  "Pillowtalk," "Can't Stop the Feeling," and "Black Beatles" — had short stints in the number one spot. In total, we had only 7 weeks out of the whole year in 2016 with a number one song at over 104 bpm.
2. Minor Keys
A little over half of the songs that made it to the Billboard Hot 100 in 2015 were written in major keys. However, minor keys are still trending. Seven of the eleven songs that peaked at #1 on Billboard in 2016 were written in minor keys, like Adele's "Hello," which inaugurated 2016, Rihanna's "Work," Sia's "Cheap Thrills," and currently Zayn & Taylor Swift's "I Don't Want to Live Forever." A notable exception: the song that topped the charts for the longest in 2016 — The Chainsmoker's "Closer" — was in a major key.
3. Caribbean style rhythms
You've been dancing to Jamaican-esque reggae rhythms this year. The majority of the year's #1 songs — from Sia's "Cheap Thrills", Drake's "One Dance", Rihanna's "Work", Justin Bieber's "Sorry," and current #1 hit, Ed Sheeran's "Shape of You" — follow a very similar drum pattern. Check it out on Splice's Beatmaker here or play it below. We think you'll recognize it…
4. Hyper compressed + thin vocals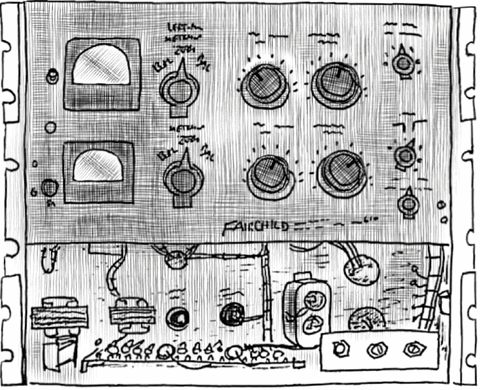 The tonality, shape, and sonic quality of a lead vocal in a popular track is usually a good indicator of current production trends. If you'd like to sound like a radio smash hit, start by understanding how vocals are treated. The treatment of vocals forms the foundation of a mix.
In a number of this year's hits, the lead vocals are processed with plenty of compression (no surprise here), but they also sound thin with exaggerated high sizzle. Take for example Justin Timberlake's "Can't Stop the Feeling." The dynamics of Timberlake's hyper compressed vocals don't change at all between the different sections of the song. Instead, the use of vocal layering tricks the listener into thinking that there are actual dynamic changes.
5. Vocal one-shots played out on samplers.
Sampled vocal one-shots aren't new, but they're certainly trending in 2016. The technique is easy: get a vocal loop or one-shot, put it in a sampler, and play a melody. The trick is finding a vocal sample with the right formant to fit the overall timbre of your track. Many producers utilize this trick because it's so damn catchy: the sonic characteristics of the human voice sticks in a listener's mind more so than any other instrument. Some top songs that used this trick this year include DJ Snake's "Let Me Love You," Mike Posner's "I Took a Pill in Ibiza," Rihanna's "Needed Me," and of course, Justin Bieber's "Sorry," which is now going to be stuck in your head for the rest of the day.
Download top samples and presets each month
Start browsing with our 14-day free trial
December 23, 2016