iZotope
Ozone 10 Advanced + Neutron 4
Mix and master with confidence at any level. Save hundreds when you get Ozone 10 Advanced and Neutron 4 together on Rent-to-Own.
Try free for 3 days
Pause or cancel at any time
No hidden fees or interest
Compatible with macOS and Windows. All plugin formats are 64-bit only.
Available as AU, VST3, and AAX. VST2 is no longer supported.
Match top masters
Use the updated Master Assistant to quickly match the tone, dynamics, and width of chart-topping hits or your favorite reference. An updated Assistant View makes it faster than ever to customize your starting point, and the new Tonal Balance curve makes metering easy.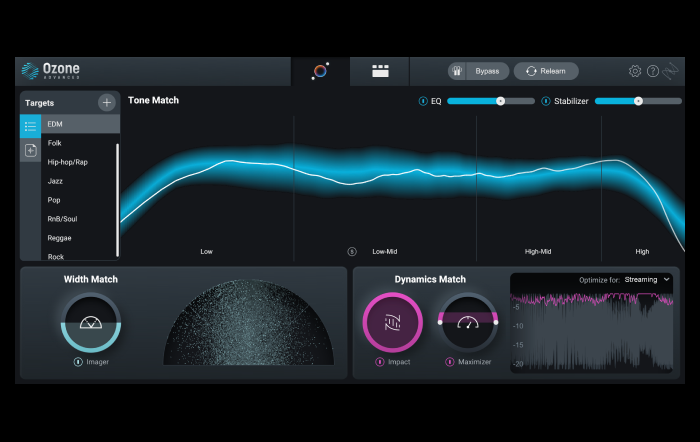 Mix in the moment
Neutron's Mix Assistant is now modernized and expanded into the Assistant View, an intelligent control center for fast, personalized results. Now you can run the Assistant, access the Target Library, and monitor with the Tonal Balance curve—all from one view.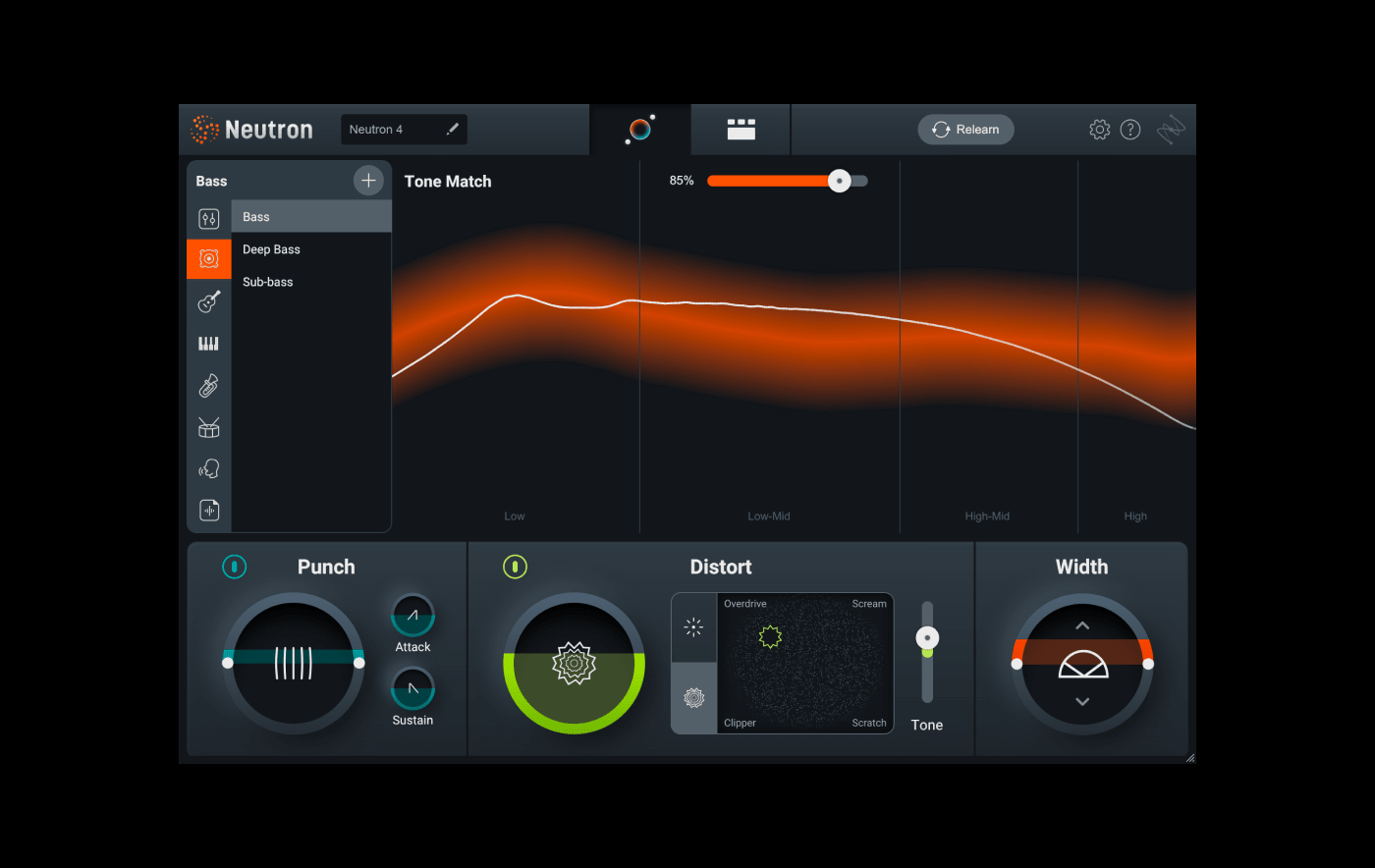 Mastering that works for you
Build a full mastering chain in Ozone or just load what you need. Ozone 10 comes stocked with 16 powerful tools—including four with some Vintage vibes—and each can load as its own plugin to save on CPU usage.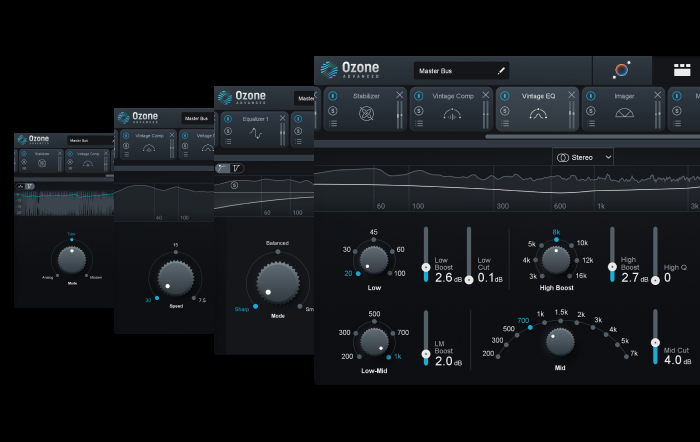 Mixing that fits your workflow
Neutron 4 includes 8 surgical mixing modules, ranging from EQs and compressors to innovative tools like Sculptor. Craft your perfect mixing chain or load component plugins to minimize CPU load without sacrificing audio quality.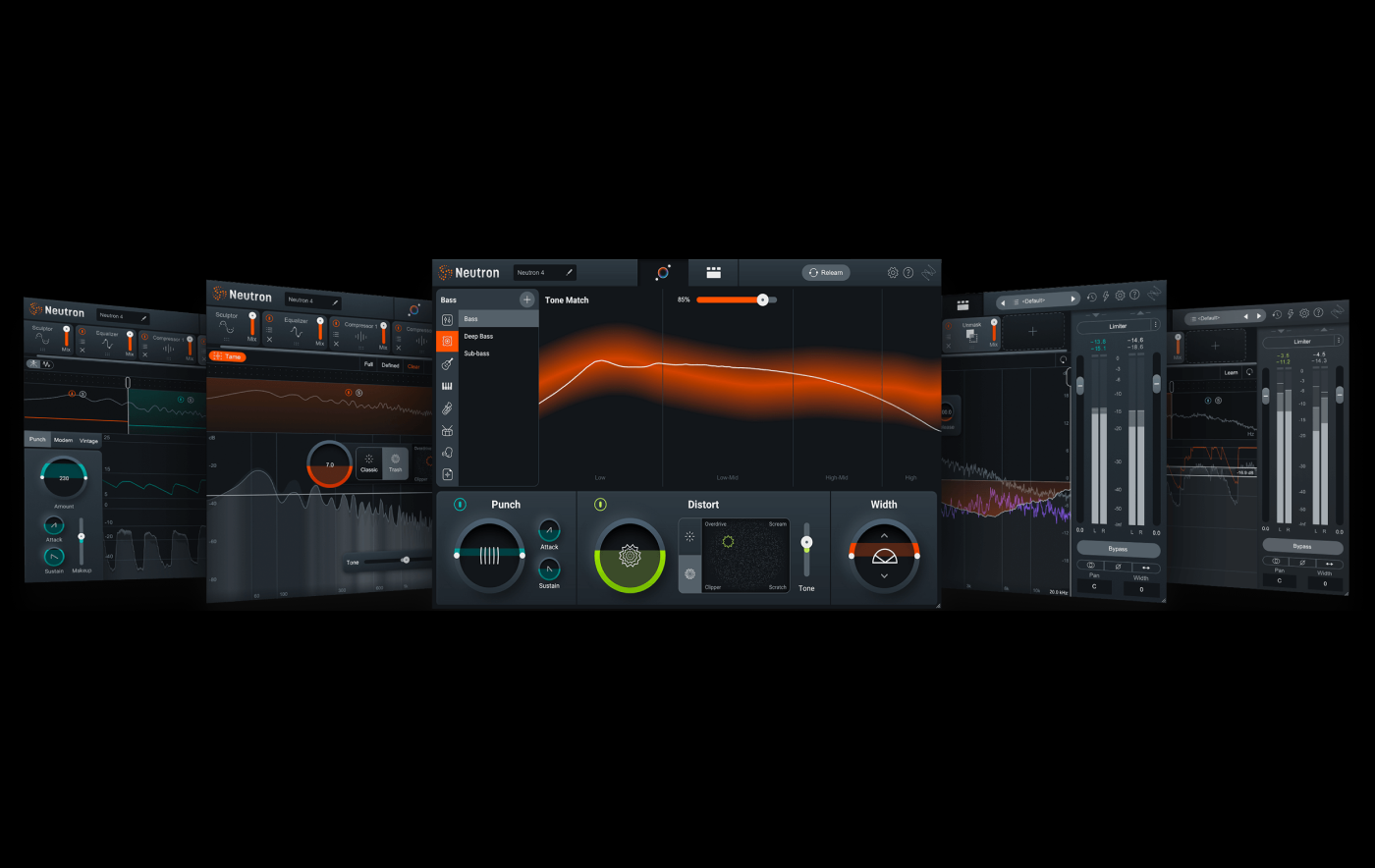 Cover everything from the first fader to the final bounce with iZotope's marquee plugins for crystal-clear audio, Ozone 10 Advanced and Neutron 4.
Achieving a professional master has never been faster or more personalized than with Ozone 10. Balance with the new Stabilizer Module, add punch with the new Impact Module, and match the sound of your favorite chart-topping hits with the newly improved Master Assistant.
Mix smarter and faster with Neutron 4, letting you mix in the moment with the new Assistant View, make space with the Unmask Module, and magically match references in your Target Library with AI assistive technology. Plus, a slice of the fan-favorite plugin 'Trash' is now in Neutron 4, allowing you to distort and destroy audio, discovering new extremes.
What's included:


For the most up-to-date system requirements and host compatibility details, please visit iZotope's Ozone or Neutron page.
Mac: macOS Catalina (10.15.7) — macOS Monterey (12.5.x)*
*AU/macOS supported on Intel Macs & Apple silicon Macs, in Rosetta 2 and native
Windows: Windows 10 — Windows 11
AAX, AU, VST3. All plugin formats are 64-bit only.