iZotope
Ozone 8 Advanced
The industry's most comprehensive mastering suite, with new intelligent signal processing, spectral shaping, Tonal Balance Control, and more.
Try free for 3 days
Pause or cancel at any time
No hidden fees or interest
Compatible with macOS and Windows.
Available as VST, AU, and AAX.
Get a Head Start
The Mastering Assistant analyzes your audio and uses that data to dial in a custom preset to use as a starting point.
Total Tonal Balance Control
An industry-first, Tonal Balance Control is an analysis tool that helps you easily visualize your audio against a reference target. Compare your work with track references and genre standards informed by analysis on years of popular masters.
Spectral Shaper
Smooth harsh spots in your audio with the Spectral Shaper. Use per-frequency dynamics to calm overly bright sounds like harsh percussion or plucky strings, without affecting the rest of your mix.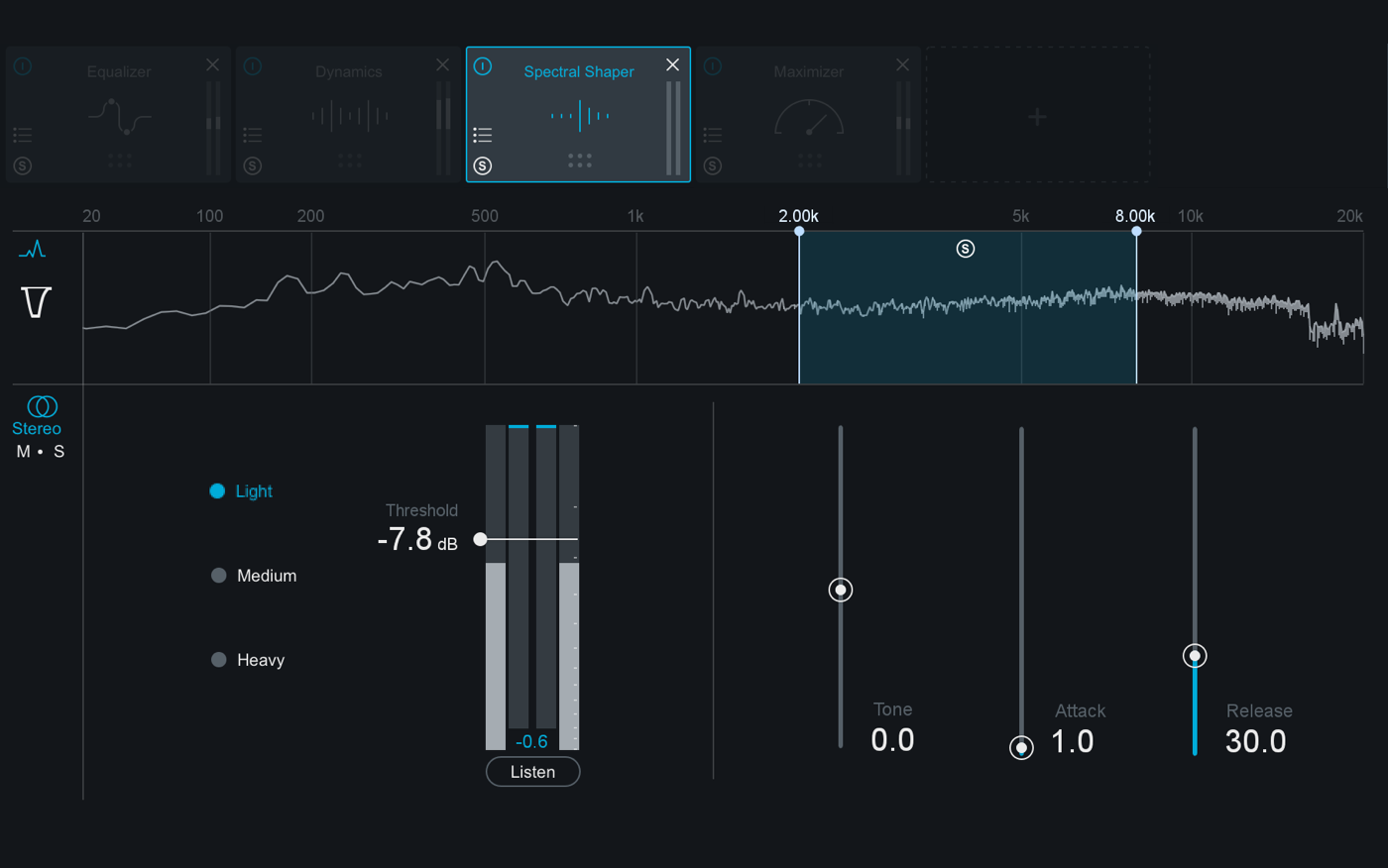 Vintage EQ
Add the warmth and character of analog mixing-board equalization. Brighten your master, smooth out low ends, and find the sweet spot for your sound.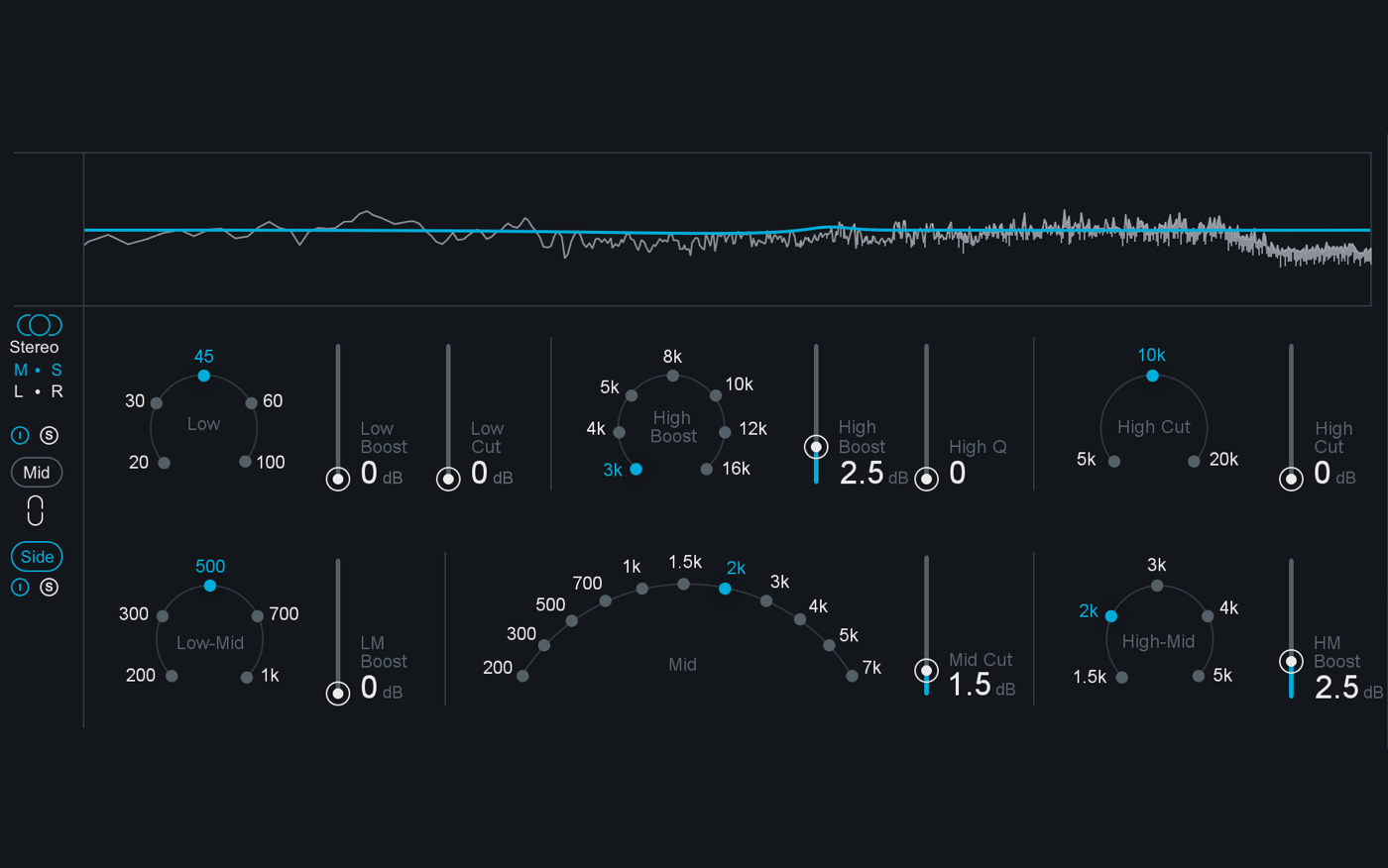 Ozone 8 Advanced reviews
Master Assistant, Track referencing up to 10 tracks, and seven multiband mastering processors:
Imager, Maximizer, EQ, Dynamic EQ, Dynamics, Exciter, and Vintage Limiter.

| Feature | Standard | Advanced |
| --- | --- | --- |
| Tonal Balance Control New | | • |
| Master Assistant New | • | • |
| Track Referencing New | • | • |
| Spectral Shaper New | | • |
| Low Latency Maximizer | • | • |
| Exciter | • | • |
| Vintage Limiter | • | • |
| Vintage EQ | | • |
| Vintage Compressor | | • |
| Vintage Tape | | • |
| Codec Preview | | • |
| All modules available as plug-ins | | • |
For the most up-to-date system requirements and host compatibility details, please visit the manufacturer's website.
Mac OS X 10.9+
Windows 7, 8 & 10
VST2, VST3, AudioUnit (Mac Only), AAX (Real-time & AudioSuite; 64-bit only), RTAS (Real-time & Audiosuite (DPM); 32-bit only)