Made an awesome beat on Splice's online sequencer Beat Maker and want to develop it further in your DAW? In this tutorial, we're going to learn how to get your beat from Beat Maker into Ableton.
#1. Export your beat
On the Beat Maker page, click on the MIDI and SAMPLES button located at the top right. The MIDI files will download to your browser's default downloads folder, and the samples will download into the Splice desktop app.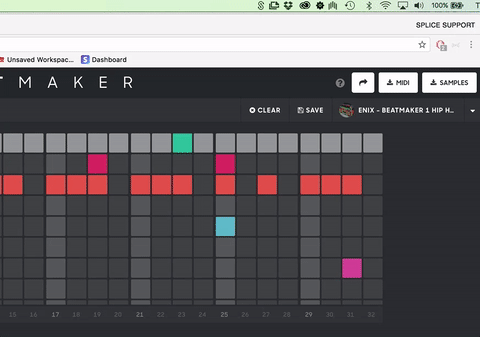 #2. Create a Drum Rack instrument in Ableton
Next, head over to Ableton. Add a Drum Rack instrument to a new track. Use CMD + F and search "Drum." Drum Rack should be the first result. Drag the device onto a MIDI track.
#3. Import the samples you downloaded
Navigate to the Splice desktop app, and you'll see your most recent downloads should be at the top. Drag the kick from the Sounds tab to C1 in the Drum Rack (the bottom left cell).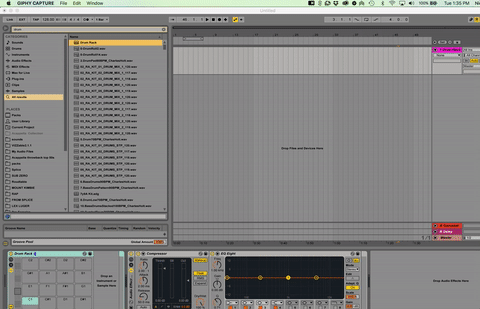 Beat Maker allows you to build tracks using 16 samples. Order matters! Drag your samples into the Drum Rack so that each sample corresponds to the drum pad according the the order shown below.
Once you've filled the corresponding samples, navigate to the MIDI file you downloaded from Beat Maker. Drag this file into the MIDI track you set up. You'll be asked if you'd like to import tempo and time signature data. In most cases I say no, because doing so will override the current project tempo/time signature. But do whatever makes the most sense for you.
And that's all there is to it. Now you can turn your beat into a full track in Ableton Live.
---
Expand your music production toolkit with plugins on Rent-to-Own:
March 30, 2017