When it comes to drums, the importance of 'feel' can't be overstated.
Whether it's a pumping house beat or an understated jazz groove, drums often serve as the foundation that ties our music together. For this reason, we want the beats we hear to feel just right and naturally flow through us, as something we feel both intrinsically and instinctively.
When it comes to making music, it's important that this frictionless experience of rhythms extends beyond our listening experience and into our production process as well—we want to be able to quickly act on our immediate creative instincts, without barriers or clunky workflows getting in the way.
Splice's new Beatmaker empowers us to do just that. Designed for creative efficiency, Beatmaker allows you to craft your own grooves and define your sound in minutes. In this article, we explore how you can get the most out of the plugin to produce your best rhythms yet.
Explore Beatmaker alongside a collection of other plugins and features via the Splice Creator plan.
A quick overview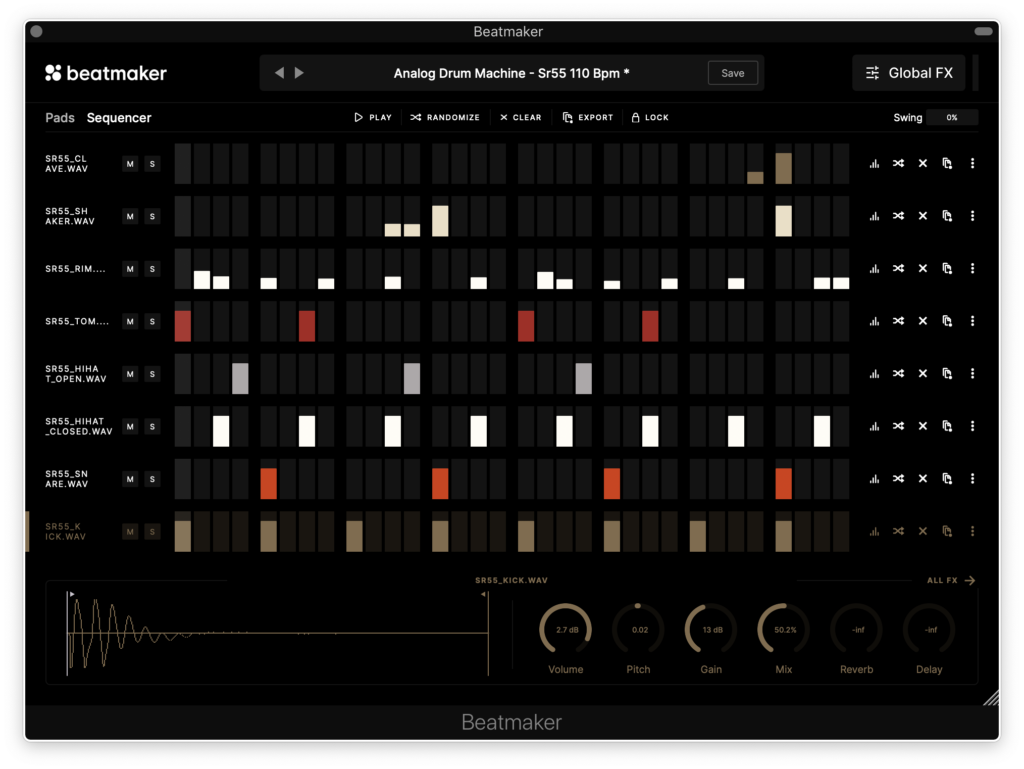 Instantiated as a lightweight plugin right within your preferred DAW, Beatmaker allows you to quickly get up-and-running via its two views: a tactile grid of Pads and a full-fledged Sequencer. Below, let's explore each view in more detail.
Pads
The Pads view in Beatmaker offers a sleek 4×2 grid that can support up to eight different sounds simultaneously. You can navigate an array of built-in factory presets via the top menu, explore an ever-growing catalog of additional presets made by expert sound designers, or construct a kit that's entirely your own by dragging-and-dropping sounds from the Splice desktop app directly onto the pads. This view is great for playing with your MIDI controller, or programming notes within your DAW's piano roll if sequencers simply aren't your style.
You can refine various characteristics of any individual sound on the grid spanning volume, pitch, gain, panning, reverb, delay, and waveform position by manipulating the appropriate parameter on the bottom of the GUI. By clicking the ALL FX button, you can access even more effects spanning distortion, filters, flanging, and more to truly fine tune your samples.
On the other hand, if you're looking to apply certain effects like reverb or delay on your entire kit, you can do so via the Global FX button on the top-right corner of the plugin.
Sequencer
The Sequencer view is where we take the individual sounds from our Pads and translate them into a groove. As you navigate different presets, you'll notice that each one also comes with a corresponding groove that naturally suits its timbres.
You can click on any location on the 32-step lanes to add or remove notes, and click and drag vertically to adjust their volumes. If you want to design your own groove from an entirely blank slate, you can click the CLEAR button to wipe the lanes clean. Alternatively, you can try hitting the RANDOMIZE button to uncover new ideas that you may have never imagined on your own. Hit PLAY to hear the groove in isolation, or play the overall session in your DAW to hear the pattern in the context of your track.
Once you're feeling happy with your beat, you can hit EXPORT and then either select Render audio clip to preserve or further manipulate it as an audio track, or Drag MIDI pattern to have the groove available in your DAW's piano roll (which can be great for adding small fills, variations, etc. so that the beat stays interesting throughout the full duration of your track).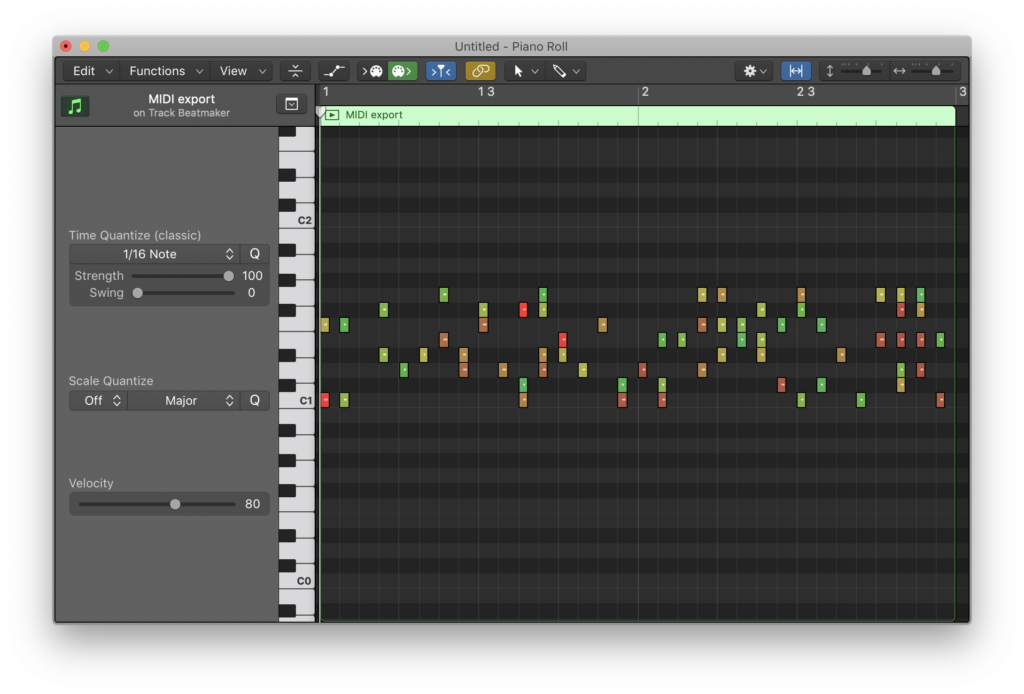 Get creating
Hopefully this article gave you some insight into the different creative possibilities that Beatmaker has to offer. That said, no amount of words can replace firsthand experience—we encourage you to play with the plugin yourself, exploring the features we highlighted above as starting points. We also have some dedicated video lessons for Beatmaker on Splice Skills if you'd like to dive even deeper with us.
---
Explore Beatmaker alongside a collection of other plugins and features via the Splice Creator plan:
June 7, 2021