Strength
in numbers
Listen and learn from the best. Join community challenges, share your work, collaborate, and experiment.
Explore community
Challenge yourself
Find inspiration through our community challenges, and make your next masterpiece.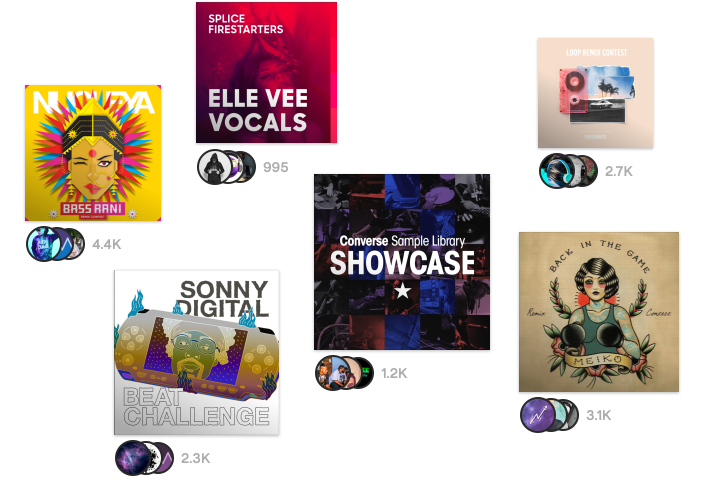 Spread
the music
Share your tracks, stems, and workflow with other musicians to get feedback. Grab their shared stems and use them in your tracks.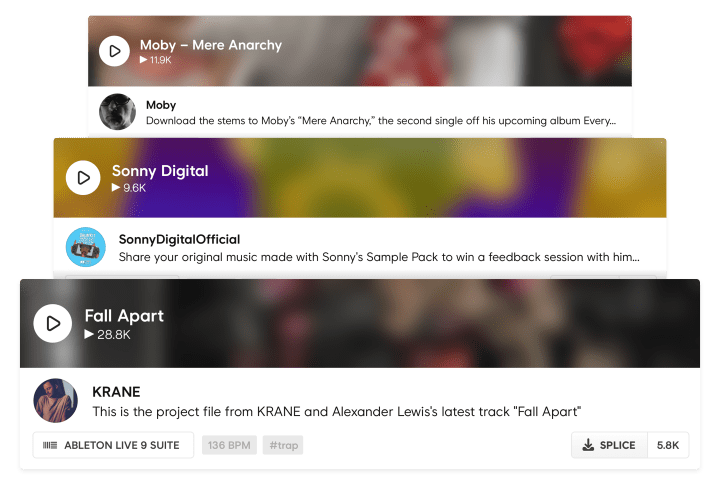 Look
inside songs
Use Splice's DNA Player to look at the architecture and contents of other artists' tracks, channel by channel. See exactly what they're doing and how they're doing it.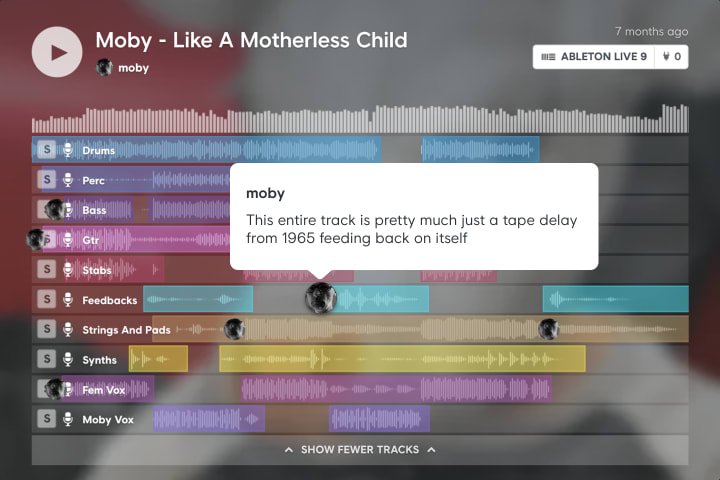 Beatmaker
Rhythm
and sound
Make a beat with Beatmaker, our sample player and sequencer that's powered by Splice Sounds.
Build a beat