We're excited to introduce Splice Bridge, a new tool that connects Splice Sounds with your DAW in a more powerful way than ever before.
With Splice Bridge, you can now match your samples' key and tempo to your track, so you can easily try out sounds before you commit to buying them. Save time, save credits, and most importantly, save your creative energy.
Bridge is included with Sounds+, Creator, and Creator+ Plans. Once you're subscribed to any of these, all you need to do is ensure that Splice Bridge is installed under the "Splice" section of your Apps & Plugins view in the Splice desktop app.
From there, activate Bridge by hitting the icon in the bottom-right corner of the Splice Desktop App. Now, the desktop app is ready to start communicating with the Splice Bridge plugin instantiated within your DAW to automatically sync any sounds to your track's BPM and key.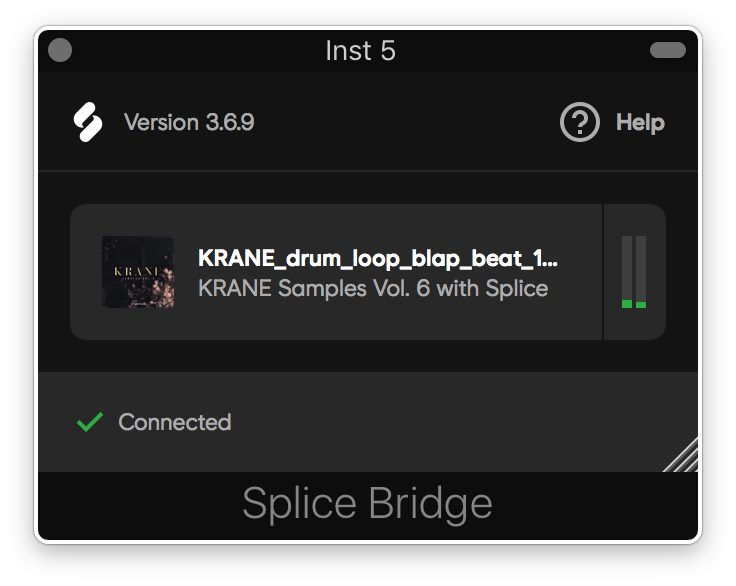 For a step-by-step walkthrough on how to connect Splice Bridge with your DAW, check out our Logic Pro and Ableton Live walkthroughs below:
We're excited to hear the music our community creates with the help of Splice Bridge. Do you have any questions about how to get started with Bridge? Let us know in the comments below, and check out our Skills video for an even more in-depth guide to working with Bridge.
---
Explore Bridge and a collection of other plugins and features via the new Splice plans:
June 7, 2021