Here's 3 simple steps on how you can use Splice Sounds with the Beatmaker to make your own custom beats:
1. Create Repacks
Repacks are a way to organize your samples into different "collections" on Splice Sounds. You can organize them by roles in your production such as Snares, Top Layer Percussion, Vocals, FX, or by genres such as dubstep, trap, deep house etc.
To create a repack, simply click "+New Repack" under the repack section on the left of the navigation bar.
2. Add samples to your repack
You can easily add samples to your repacks by clicking on the small dots near the download button or simply drag and drop your sample into a repack folder on the left navigation bar.
 3. Launch the Beatmaker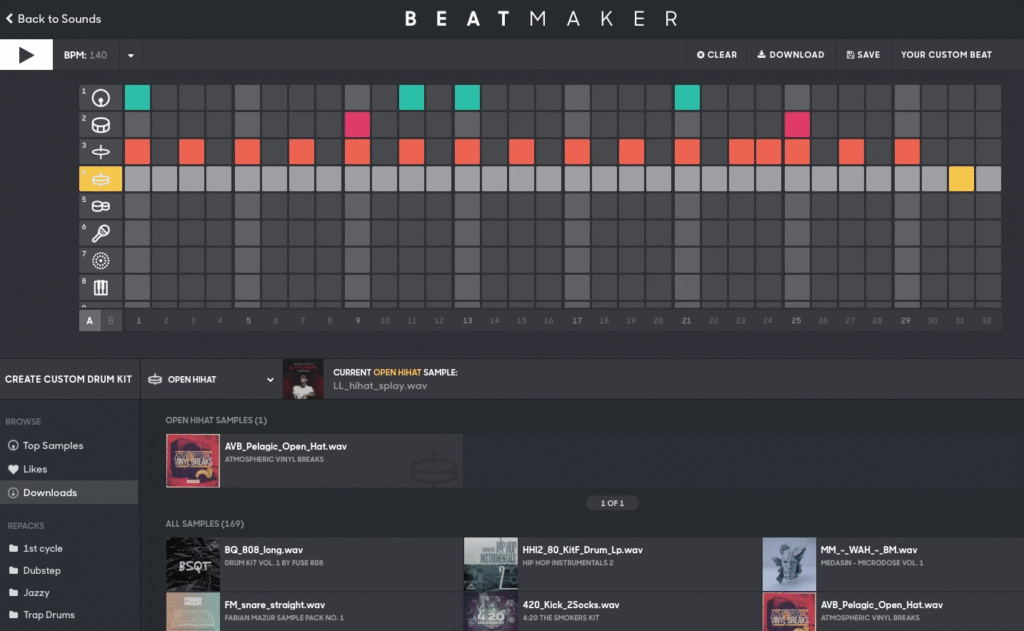 Start the Beatmaker by clicking on it on the left navigation bar on Splice Sounds and then click on "clear" at the top right once the Beatmaker is loaded. You should have a clean slate to start your own beat. On the left navigation bar, you should be able to select the repack(s) that you have created and use sounds from there to populate the Beatmaker.
After you created the beat, you can easily export it to your DAW by clicking the "Download" button at the top.
June 22, 2017