Discovering the right sound for your music with Splice just got even easier.
The Splice desktop app has always been the one-stop-shop for browsing, auditioning, downloading, and dragging sounds straight into your DAW. We're excited to share that with our latest iteration of Splice Desktop, you can now also access Similar Sounds (or SiSo for short), the one standout feature that was only previously accessible on our web experience of Splice Sounds.
What is Similar Sounds?
Have you ever found a sound that's a solid fit for your track, but felt like you wanted to hear a few more relevant options to make sure it's 'the one?' Enter Similar Sounds. SiSo pays attention to what you're looking at, and then serves up suggestions from the massive Splice catalog that are similar in timbre, musical character, etc. Since its introduction to the Splice Sounds web experience in late 2019, SiSo's AI-powered suggestions have been empowering countless creators to spend less time browsing and more time staying focused on what matters the most: making music.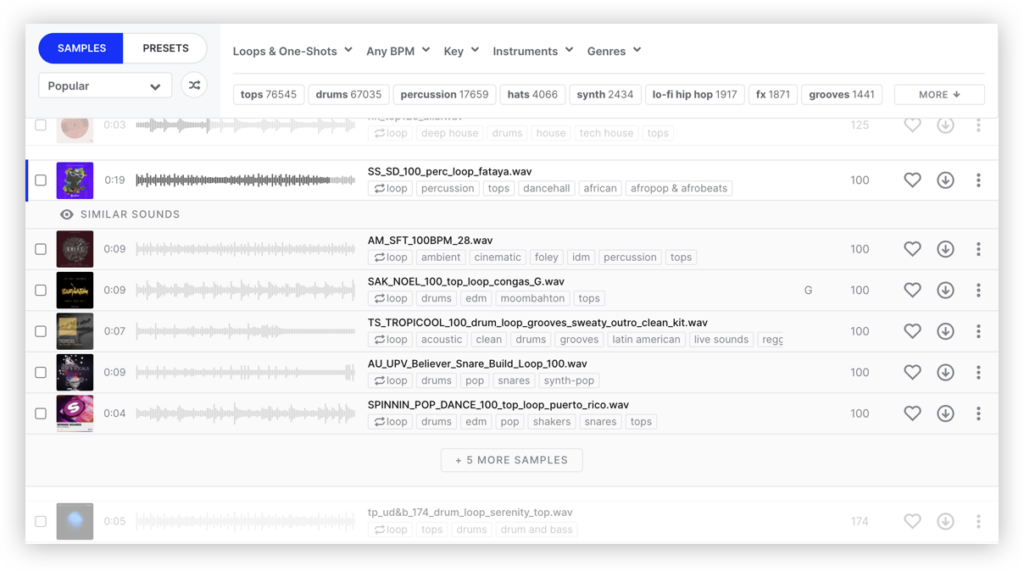 Using Similar Sounds on the Splice Sounds web experience
What's new?
Now, we've brought SiSo even closer to your DAW by making it available directly within our desktop app. Simply clicking on the "Show similar sounds" icon for any sound will now display SiSo's suggestions, and you can easily audition them against your primary sound by using your arrow keys while holding Shift.
Using Similar Sounds on Splice Desktop
Blindly going down the rabbit hole can often be a joyful process—and the two million sounds (and counting) available on our Sounds catalog are perfect for just that. However, with so many options, sample discovery can also feel a bit overwhelming at times, especially when it comes to finding the sound that's in your head. In these moments, SiSo is there for you to act like your studio assistant, providing some smart and high-quality suggestions while keeping full creative control in your hands.
We'll keep evolving with you
For the first time ever, the full breadth of Splice's sound discovery experience is available in one simple tool. With a richer marketplace and more intelligent sound discovery—powered by our latest features like Bridge and SiSo—our new desktop experience empowers creativity more than ever.
That said, just like your music, we're always evolving. At Splice, we're committed to making AI technology work for and with the music creator, and streamlining and maximizing processes—rather than circumventing them. As you continue to grow, we'll also continue to develop new and better ways to help you find inspiration and act on it.
---
Discover the power of Splice, right from your desktop:
March 11, 2022