iZotope
Ozone 8 Standard
Master your tracks intuitively with the industry's most advanced tools.
Try free for 3 days
Pause or cancel at any time
No hidden fees or interest
Compatible with macOS and Windows.
Available as VST, AU, and AAX.
Get a Head Start
Ozone 8 streamlines the mastering process by analyzing your audio, then intelligently suggesting a custom starting point for your tracks.
Realtime Referencing
Load up to 10 reference tracks to compare verse, chorus, and other sections of your song for easy A/B referencing and playback.
The Maximized Maximizer
Ozone 8's improved Maximizer now features low-latency IRC mode, designed for CPU-friendly sessions. The new Learn Threshold automatically adjusts your limiter to achieve the loudness levels best for streaming services like Spotify and SoundCloud.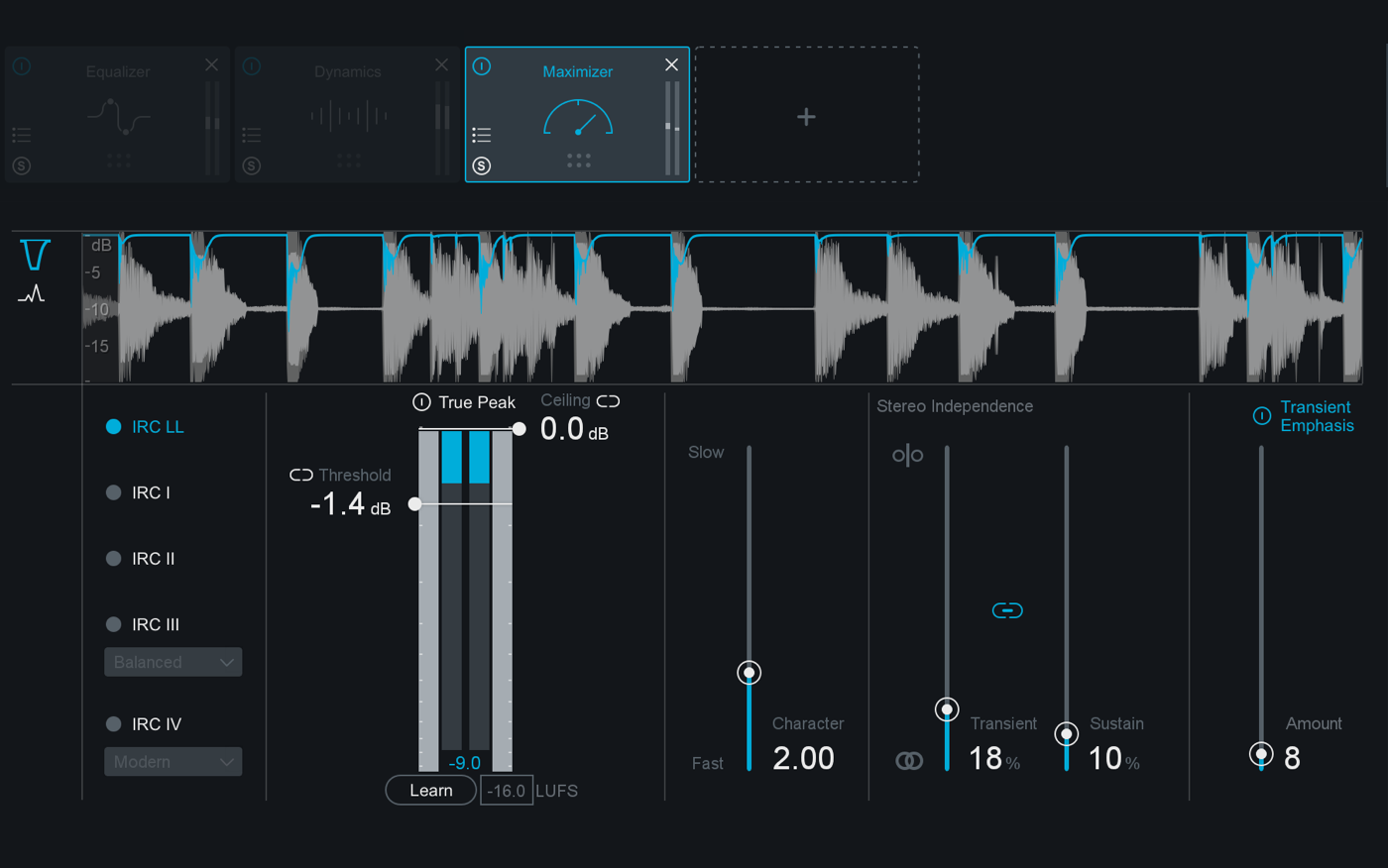 A More Exciting Exciter
Add sparkle to your sound with Ozone 8's new Exciter, and set different distortion settings on each frequency band. Try analog-analogous saturation modes like Tape, Tube, Warm, and Retro, or go for circuit-modeled modes like Triode and Dual Triode.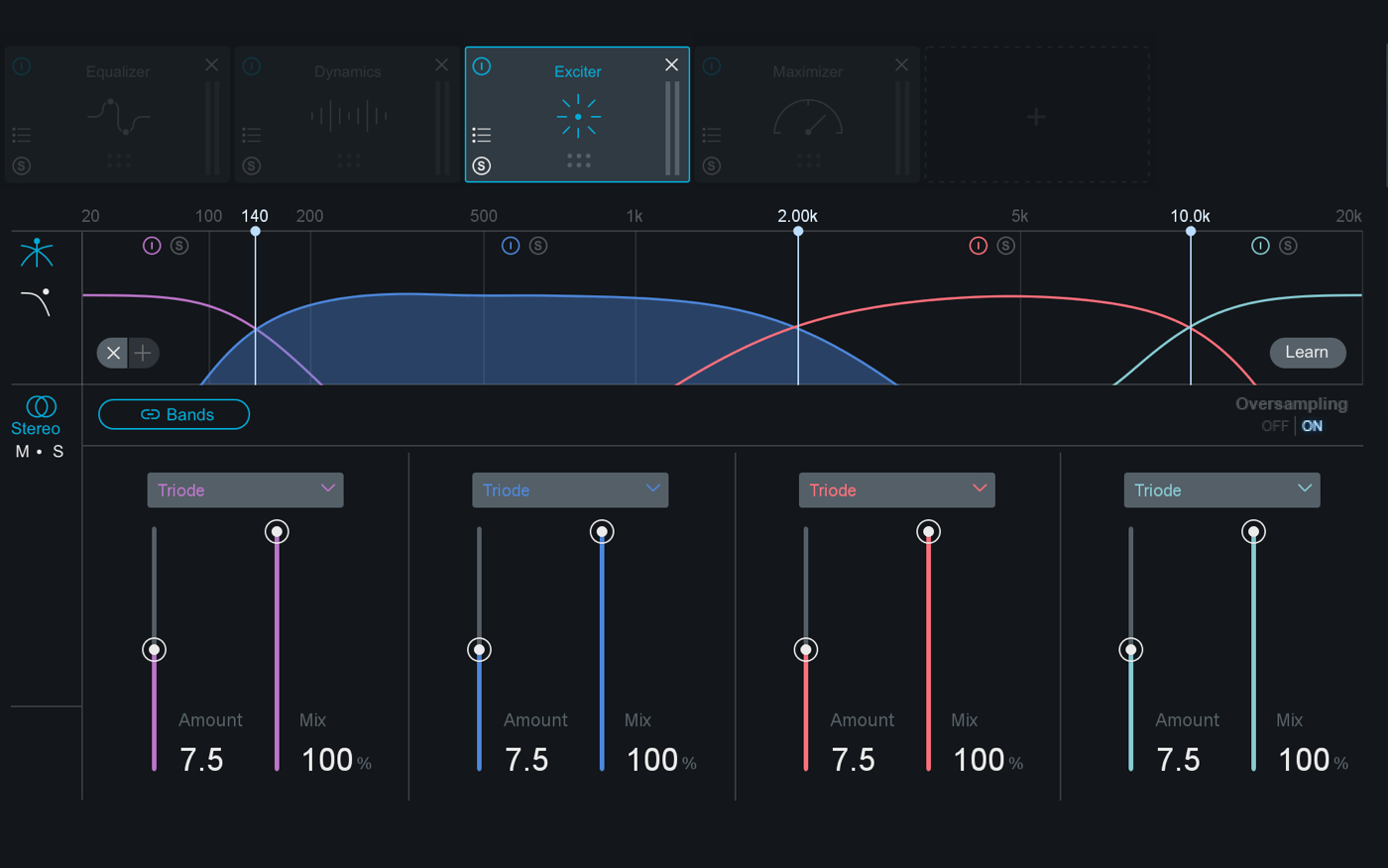 Master Assistant, Track referencing up to 10 tracks, and seven multiband mastering processors:
Imager, Maximizer, EQ, Dynamic EQ, Dynamics, Exciter, and Vintage Limiter.

| Feature | Standard | Advanced |
| --- | --- | --- |
| Tonal Balance Control New | | • |
| Master Assistant New | • | • |
| Track Referencing New | • | • |
| Spectral Shaper New | | • |
| Low Latency Maximizer | • | • |
| Exciter | • | • |
| Vintage Limiter | • | • |
| Vintage EQ | | • |
| Vintage Compressor | | • |
| Vintage Tape | | • |
| Codec Preview | | • |
| All modules available as plug-ins | | • |
For the most up-to-date system requirements and host compatibility details, please visit the manufacturer's website.
Mac OS X 10.9+
Windows 7, 8 & 10
VST2, VST3, AudioUnit (Mac Only), AAX (Real-time & AudioSuite; 64-bit only), RTAS (Real-time & Audiosuite (DPM); 32-bit only)