PreSonus
Studio One Professional
The DAW that's simply powerful. Make and edit music more easily with the latest version of Studio One Professional 4.5, the DAW designed for intuitive end-to-end music production.
Try free for 14 days
Pause or cancel at any time
No hidden fees or interest
Compatible with macOS and Windows
The Workflow You Want
Studio One's fluid single-screen workflow, creative composition tools, and powerful instruments and effects make it the ideal DAW for getting ideas down and for seeing them through, the way you want to.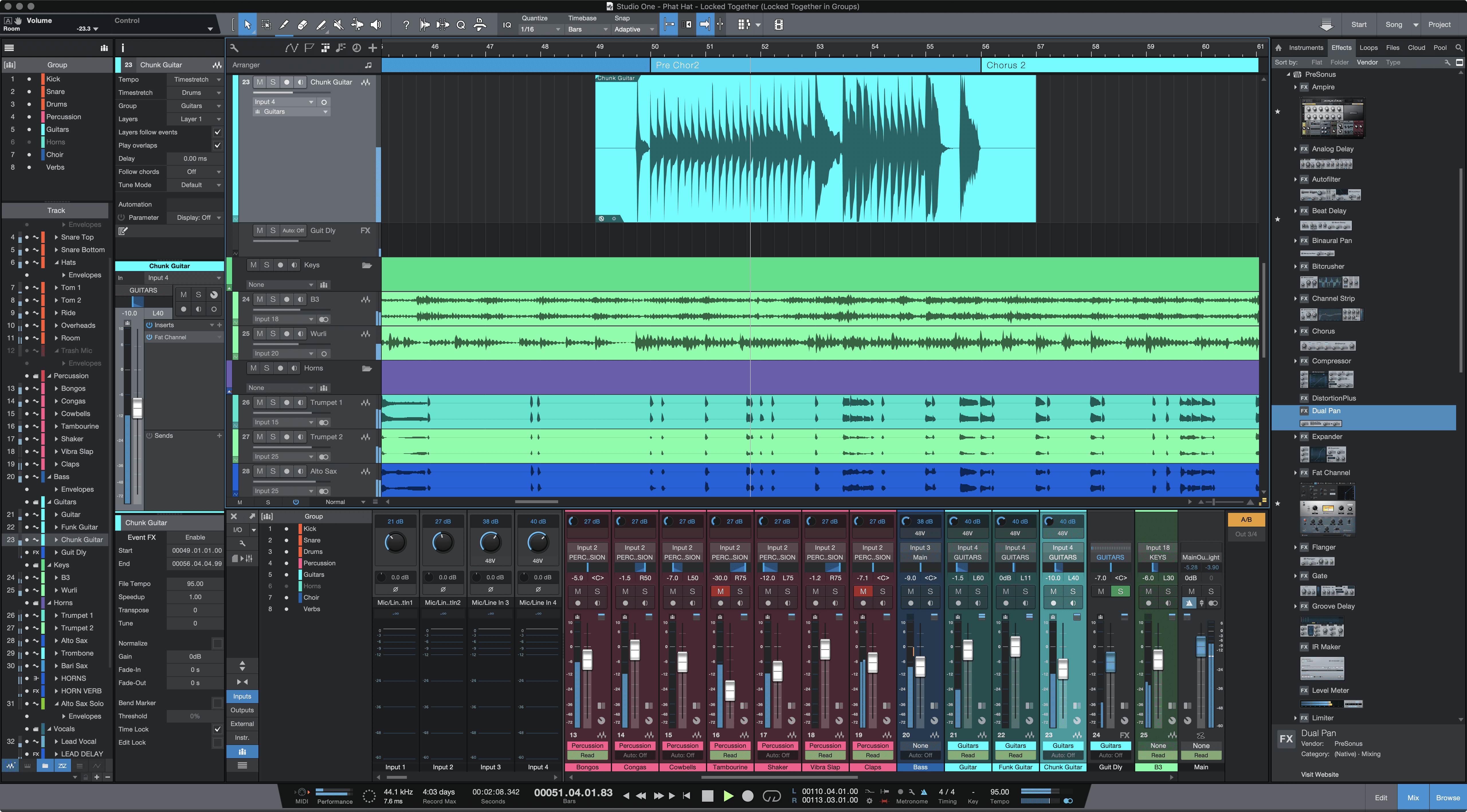 Chord Track
Studio One intelligently detects chords in your audio or MIDI tracks and extracts them, then determines the possible chord progressions and guides them for any track you wish. Substitute complex chords for simple chords, simple chords for complex ones, or have old parts follow a new chord structure.
Impact XT
Impact XT is part drum machine, part polyrhythmic playground, and goes beyond any traditional rhythm sequencer setup. Its performance and composition-oriented features, like real-time loop stretching, choke groups, beat quantization, and seamless integration with Patterns, make building complex, evolving beats both easy and enthralling.
Patterns
Studio One's pattern editor takes the often too-repetitive and mechanical step-by-step instrument sequencer and humanizes it. This allows you to make your sequences different lengths, expand and compress your patterns, determine the chance that some notes will play, and more. Patterns integrate with Impact XT, so you can see how your drums and melodic parts interact.
SampleOne XT
Sample instruments, vocals, objects, or anything nearby with the touch of a button. Slice longer samples automatically or manually, stretch timing to match tempo, and add effects. Reverse, re-pitch, or otherwise re-imagine your captured sounds any way you wish.
Fine-tune with Melodyne
Studio One Professional now includes Melodyne Essentials, an industry-leading pitch-correction plugin. It's fully integrated with the DAW, so you can quickly tune vocals and get pro-level pitch-correction without transferring audio or opening a separate plugin.
Scratch Pads
Test out variations of your song within the same window and make adjustments in the moment.
Unlimited Tracks
Studio One doesn't limit your creativity with a track or bus limit. Use 34 tracks for kicks, just for kicks.
Plays Well with Others
Studio One uses AAF for easy file import and export. Open projects and use keyboard shortcuts from Pro Tools, Logic, and Digital Performer without a hiccup.
Extra extras
Studio One comes brimming with 50+ high-quality effects and 40+ gigs of loops, samples, one-shots, and instruments.
Testimonials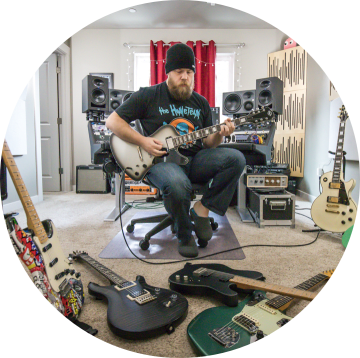 "When I opened up Studio One, it was extremely intuitive…I was able to recreate my entire Logic tracking template in Studio One without googling a thing."
Ryan Bruce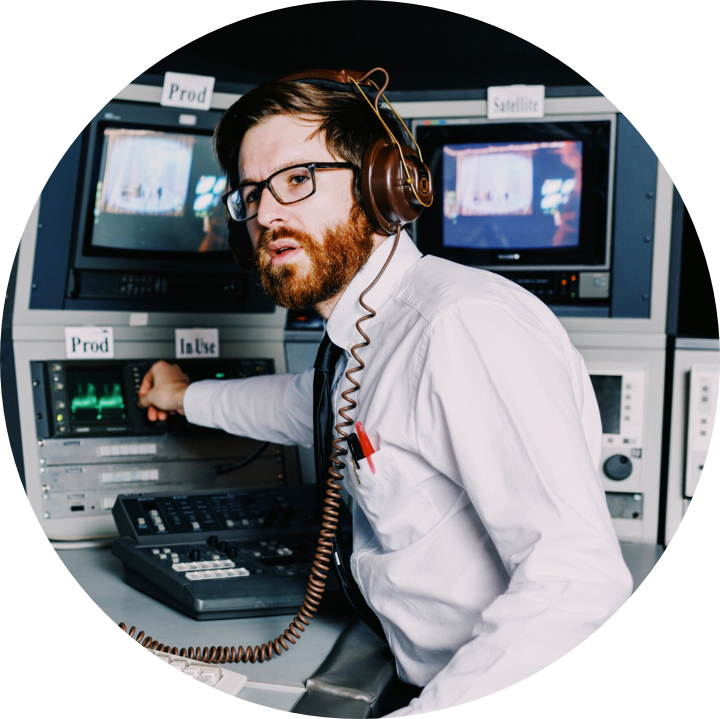 "It's a great DAW for musicians like me because I can effortlessly flow from initial track idea to finished master without it getting in the way of my creativity. It's incredibly intuitive and a pure joy to use, but is still powerful enough to handle everything I can think of throwing at it."
Luke Moellman of Great Good Fine Ok
Studio One Professional reviews
Studio One Professional 4.5 is the DAW that facilitates flow. It does this by preserving the good things from traditional studio equipment and workflows, and by turning everything else on its head. From its unique single-screen workflow with drag-and-drop functionality to its multitouch support, Studio One is a performance-ready idea machine. It has unlimited tracks, unlimited automation, unlimited virtual instruments, unlimited busses, and unlimited FX channels, 37 native effects, and built-in virtual instruments, so you can just create.
Reveal and rearrange chords with Chord Track, route signals like spiderwebs with the modulation matrix, mangle samples musically with SampleOne XT, sequence melodies and drums with Patterns.
Studio One's flexible features make it a joy to use, whether you're making music at home, in the studio, or on the road.
New features in 4.5 (Released May 21, 2019):



- Multi-processing enhancements for virtual instruments
- Redesigned Input Channel section with added controls
- Groups can now be nested, named, colored & assigned to keyboard shortcuts
- Add, re-order I/O settings via drag-and-drop. Import & export I/O setups
- Streamlined plug-in manager
- Randomize, Apply Scales, Mirror, and more with MIDI Note Actions
Click here for a detailed description of Studio One Professional 4.5 new features.

Other features:



- Real-time sampling and time-stretching
- Export to SoundCloud
- Single-screen workflow
- Drag-and-drop everything
- Multi-touch interface
- Easy groove extraction
- Integrated mastering suite
- Multitrack MIDI editing
- Drum and instrument editor
- Event-based effects
- Automatic latency compensation
- Advanced automation
- VCA faders
- Extended FX chains with parallel processing
- Intuitive MIDI mapping
- Responds to keyboard shortcuts from other DAWs
- Supports sampler formats (EXS, Kontakt, SoundFont, GigaSampler)
- 40+ gigs of loops, samples, one-shots, and instruments
Click here for a complete list of Studio One Professional features.
For the most up-to-date system requirements and host compatibility details, please visit the manufacturer's website
Mac OS X 10.11+ (64-bit only)
Windows 7(SP1+ platform update), Windows 8.1, or Windows 10 (64-bit only)
4GB RAM (8GB Recommended), 40GB hard-drive space