Output
MOVEMENT
Undulating echoes. Dynamic distortion. Revolving reverb. Animate your sounds with MOVEMENT's rhythm-based effects.
Try free for 3 days
Pause or cancel at any time
No hidden fees or interest
Compatible with macOS and Windows.
Available as VST, VST3, AU, and AAX.
A Syncopated Center
MOVEMENT is built on incredibly powerful rhythm engines, capable of transforming any audio or instrument beyond recognition. With step sequencers, LFOs, Output's own Flux mode, and more, the possibilities are endless.
Reflective Effects
MOVEMENT's analog-modeled effects are made to be musical, from subtle evolutions to "it's alive" insanity. Wrap your sounds in pulsing reverb, fluttering filters, dancing delays, driving distortion, and compressors sidechained in special ways.
Modulation Station
Modulate any of MOVEMENT's 76 knobs with drag-and-drop ease. Take control of a filter cutoff with a random LFO, use a drum loop to modulate delay time, or add a 5/8 pattern on your drive knob. Control up to 152 parameters at once in real time with the performance-focused XY pad.
Moving Presets
MOVEMENT is loaded with over 300 presets categorized by rate, input, and character. Find the right flavor fast, then tweak it to fit your feel.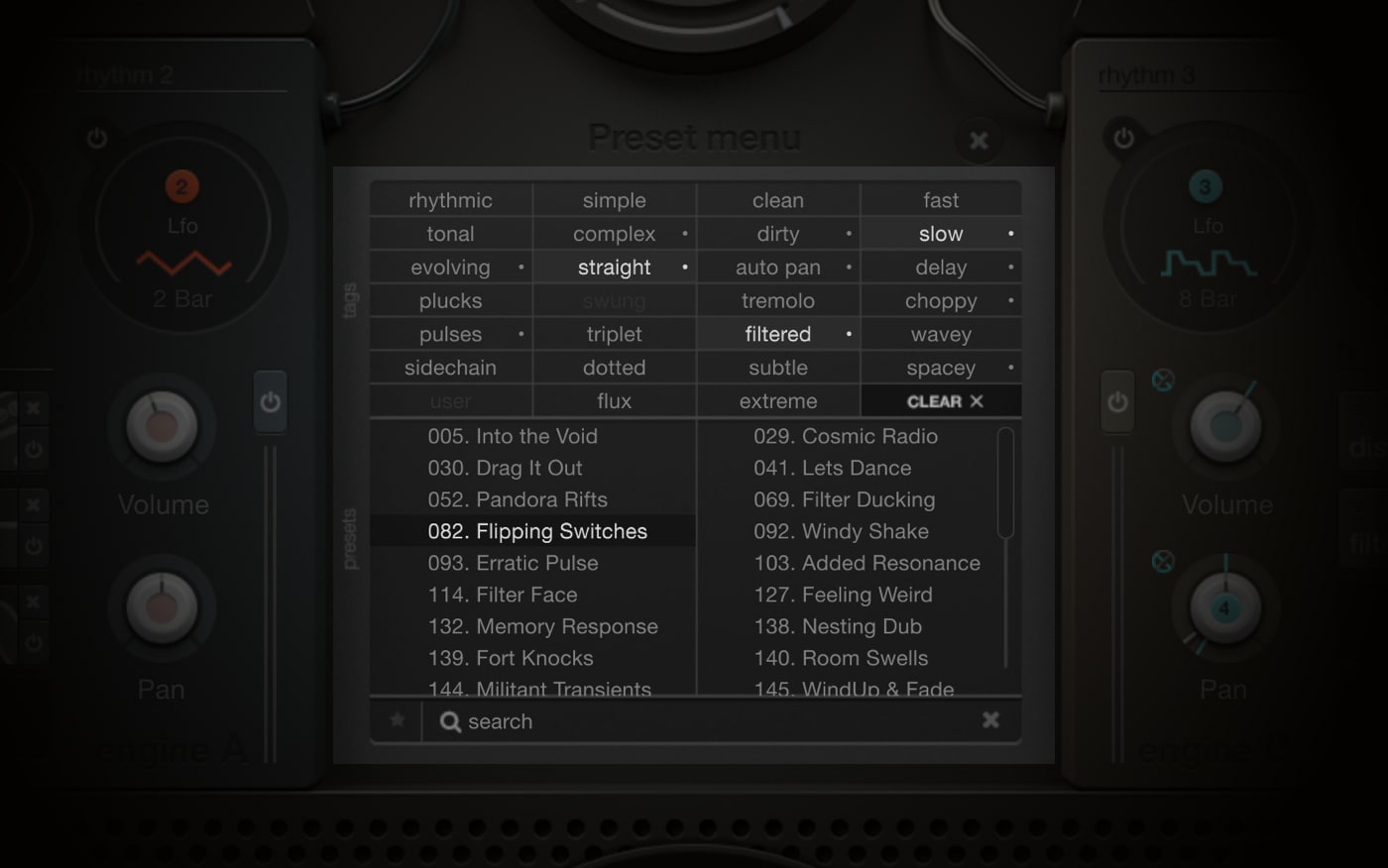 What's included:
—300+ Presets for instant playability
—Input any sound, instrument or track
—Modulate any parameter with any rhythm
—Sidechain, LFO, Step Sequencer rhythm modulation
—Output's proprietary Flux and Randomizer
—Advanced sidechain modulation – modulate any parameter
—Analog filters, EQ, delay, distortion, compression and reverb effects
—XY pad for performance
—Built for live performance and for the studio
4GB of RAM required, 8GB recommended
At least 500 MB of free drive space
PC - Windows 7 or higher
VST, VST3, AU, AAX
32 & 64 Bit compatible
Mac - Mac OS X 10.9 or higher
VST, VST3, AU, AAX