D16 Group
Decimort 2
Advanced bitcrusher with layers of dirt.
Try free for 3 days
Pause or cancel at any time
No hidden fees or interest
Compatible with macOS and Windows.
Available as VST, AU, and AAX.
The Cleanest Dirt
Decimort 2 uses unique internal processing to achieve clean bitcrushing which eliminates unwanted artifacts and helps thicken sounds.
Four Filters for Fine-Tuning
Carve out the correct amount of crud, dull the dirt, or smooth your sound with any combination of the four analog-modeled filters.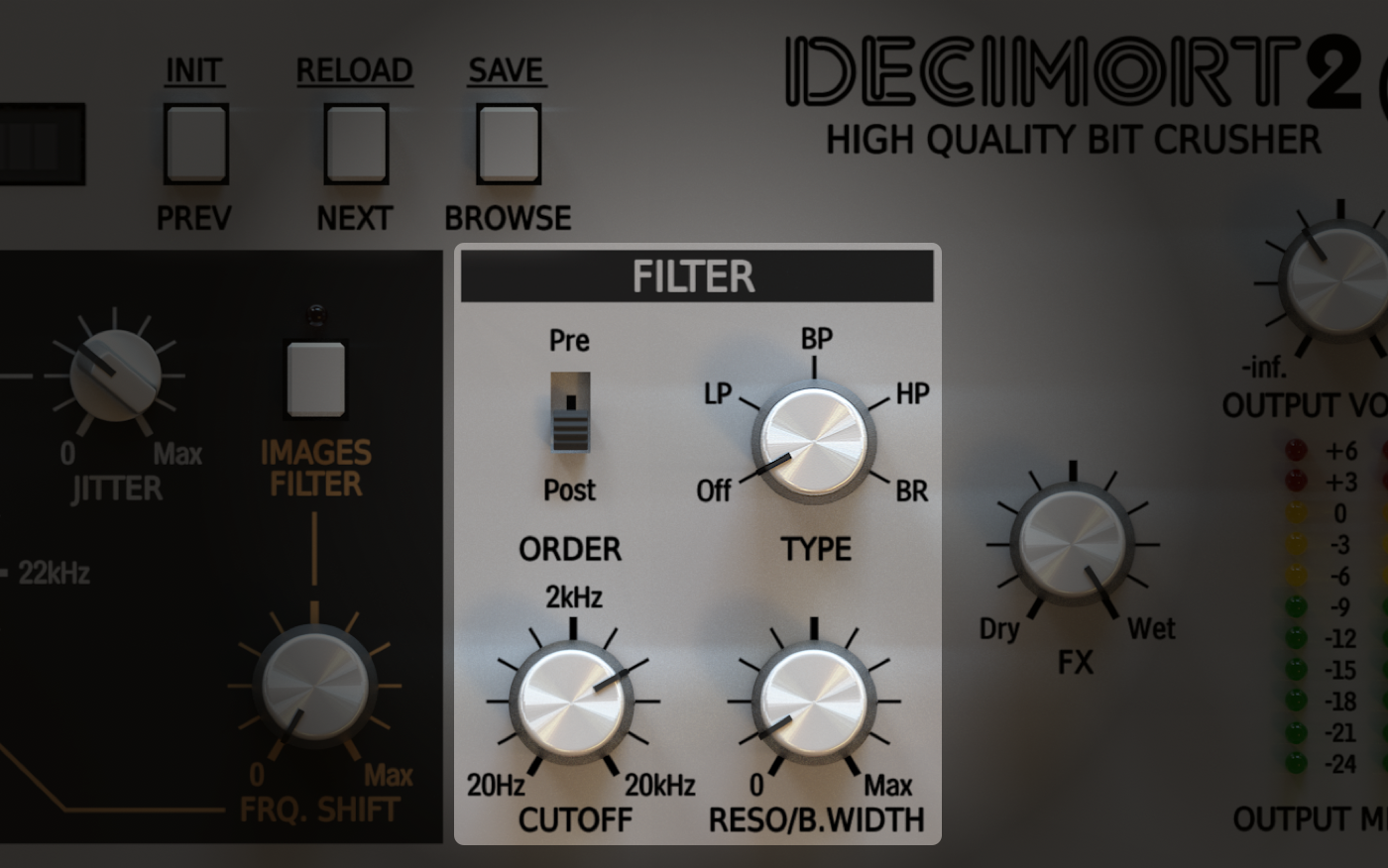 Tagged Presets
Decimort 2 comes loaded with hundreds of presets to get you going, sorted by tag. Search anything from "crunch" to "lofi" to "bitcrusher" and narrow it down.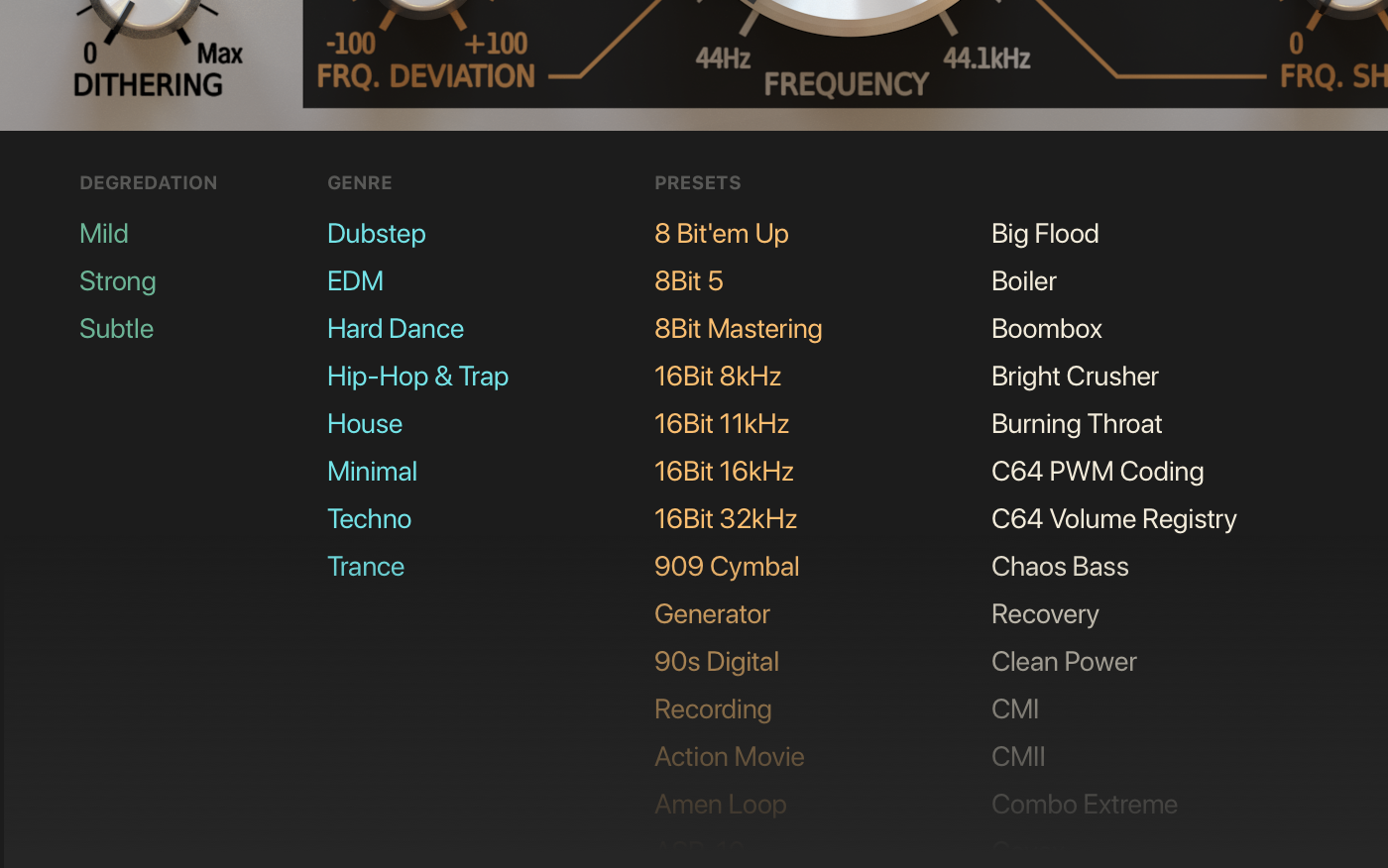 Electronic music (especially Hip-Hop) producers have long been aware that classic samplers (such as early Akai and E-MU units) had a character and sound all their own: they added a "grit" and "color" to the samples and loops they played back which made them sound "fat" and sit well in a mix. This sound coloration was due to the encoding techniques, lower sample rate and bit depth, and conversion circuits used by these early samplers. Decimort recreates this coloration and adds that vintage sampler magic back to any loop, any bassline, or any sound played through it for that matter! The advanced signal processing algorithms within Decimort simulate the complex behavior of the entire sampling path that exists in every AD/DA converter. Decimort has zero internal aliasing—in fact, the only aliasing present is the emulated aliasing is a result of internal resampling. Unwelcome artifacts are completely absent in the processed signal. In addition, Decimort is equipped with analog-like filters with adjustable resonance, working in pre-resampling or post-resampling mode that allow further sculpting of the signal.
CPU with SSE extension
200 Mb of Disk space
PC - Windows 7 or newer
VST, AAX
64 bit Only
Mac - macOS 10.9 or newer
VST, AU, AAX
32 and 64 bit