Devious Machines
Texture
A powerful sound layering effect that can add dynamically reactive noise and textural layers to any audio source.
Try free for 3 days
Pause or cancel at any time
No hidden fees or interest
Compatible with macOS and Windows.
Available as AU, VST2, VST3, and AAX.
Part effect, part synth
Texture adds a new layer that tracks the dynamics of a sound. Glue hi-hats with filtered noise, beef up kick drums with low sine waves, track textural samples to instrument parts, or add wild reactions to sound effects and foley—all in an intuitive workflow.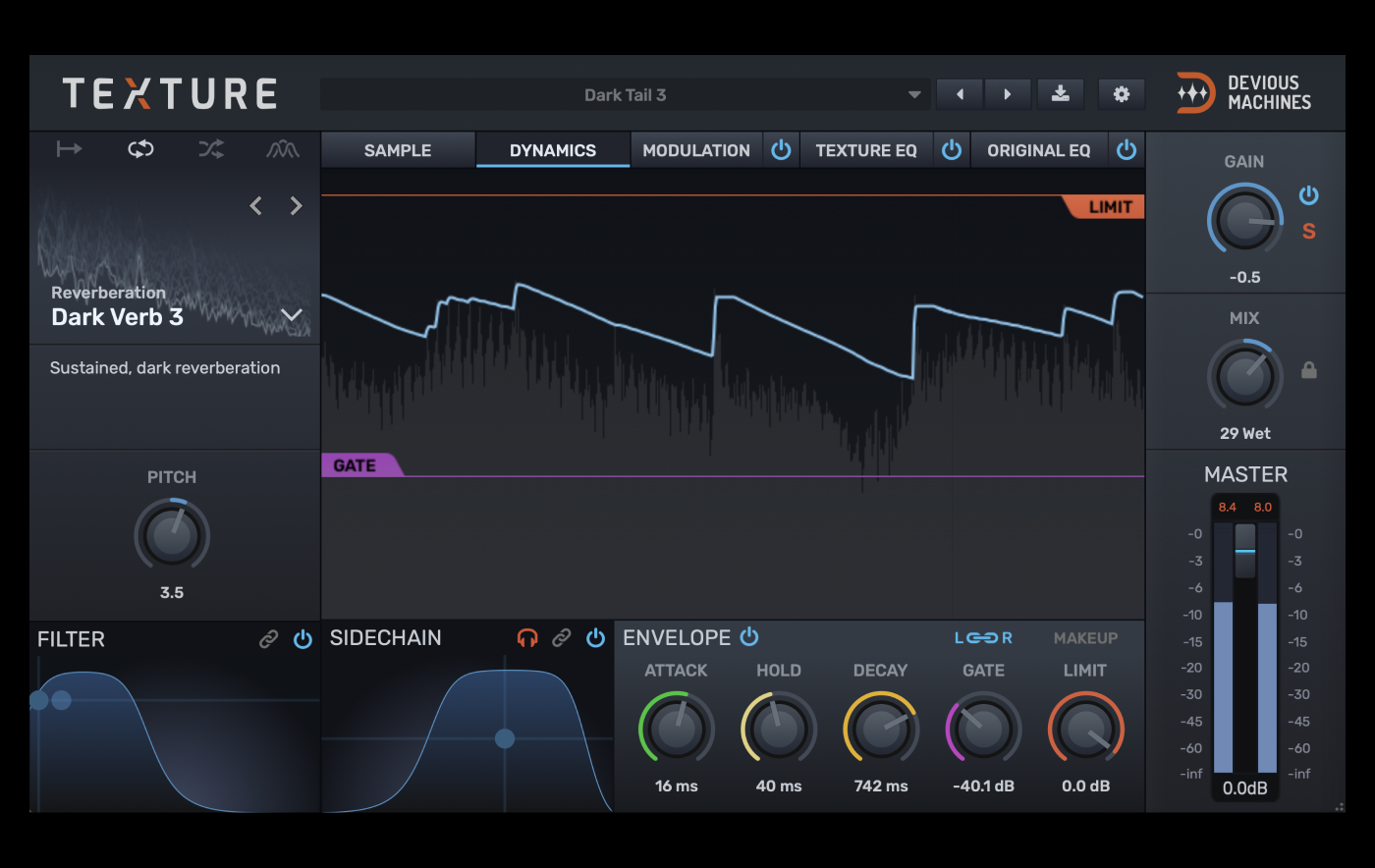 Layer anything into your audio
Texture comes with 340+ sampled, granular, and generative sound sources, plus the ability to import your own samples for layering. Featuring 4 different playback modes, Texture works well with both one-shots and sustained sounds (Trigger and Loop), or it can create textural and evolving layers that also react to your audio (Random and Granular).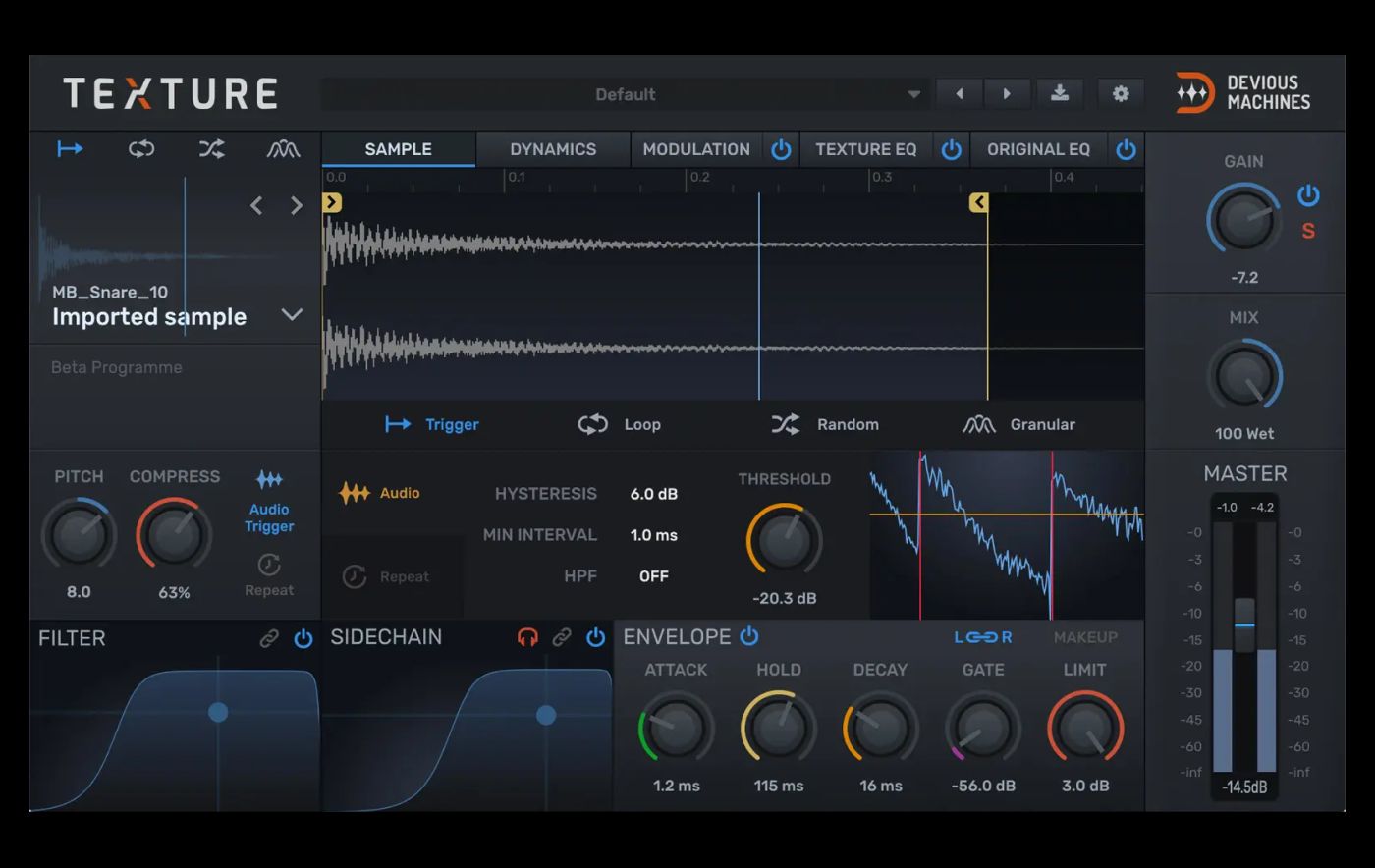 Sculpt what you need
Texture can independently shape the new layer and the original dry signal with 2 independent EQs. Define the new layer even further with an additional dual filter and source-specific synthesis controls like Colour, Pitch, and Density.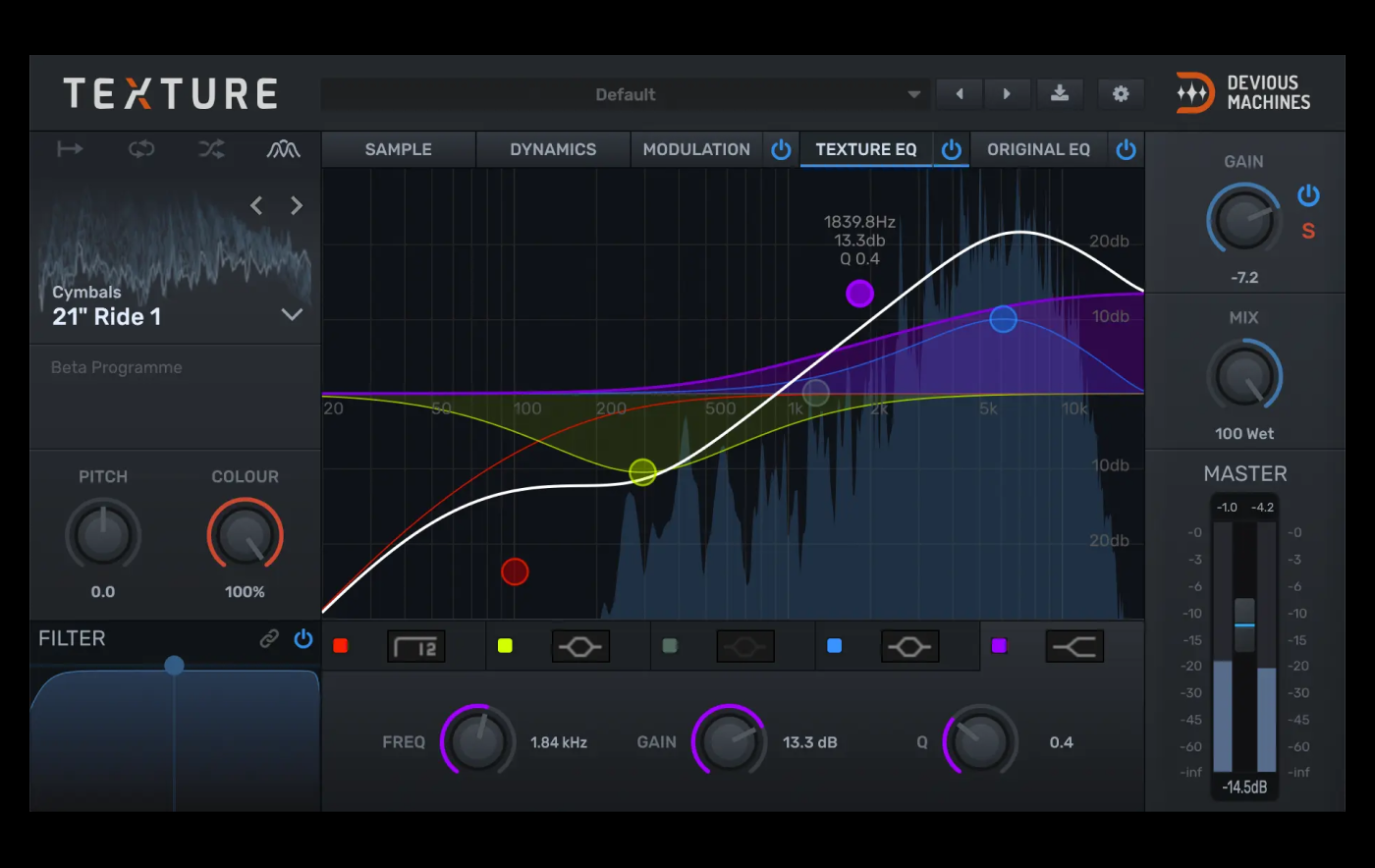 Modulate and fine-tune
Texture features and onboard LFO and envelope signal, letting you modulate its controls. If Texture should only react to a certain frequency range in your source audio—like only reacting to the low-end of a kick drum in a full kit—you can also tweak Texture's response to incoming audio with the sidechain filter.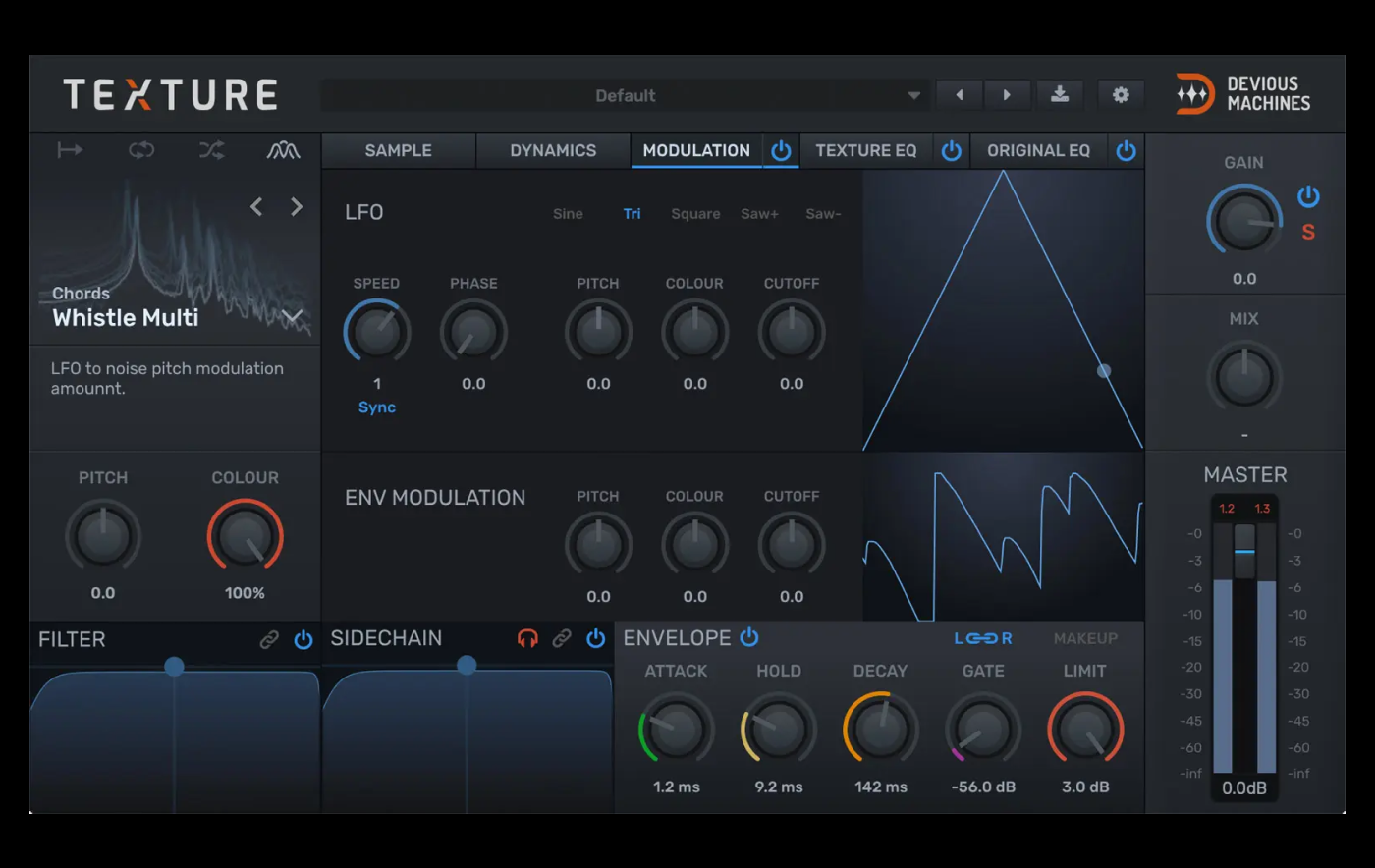 Texture is a sound-layering effect plugin that listens to the volume of incoming audio, generating a new sound that matches the dynamics of your source. Blend new layers into a sound—or replace it entirely—while matching the shape and rhythm of the original audio. Texture has a range of applications, from subtle enhancements "in the mix" to radical transformations and sound design.
What's included:



- 340+ included sound sources, or import your own samples
- Independent EQs and dual filter to shape your sound
- Source-specific synthesis controls (colour, pitch, density, octave)
- LFO and envelope signals to modulate Texture's parameters
- Sidechain filter to define how Texture responds to the source
- Built-in limiting and make-up gain
- Intuitive user interface for fast results
- See the full features list on Devious Machines' website here.
For the most up-to-date system requirements and host compatibility details, please visit the manufacturer's website.
Mac OS X 10.11+ (64-bit), 8 GB RAM suggested, Native Apple Silicon support
Win 10+ (32/64-bit), 8 GB RAM suggested
1 GB free disk space for installation of the sample library