Devious Machines
Infiltrator 2
Stack, sequence, and modulate up to 10 different effects at once in this creative multi-effect.
Try free for 3 days
Pause or cancel at any time
No hidden fees or interest
Compatible with macOS and Windows.
Available as AU, VST2, VST3, and AAX.
Your new secret weapon
Infiltrator is a monster multi-effect which can stack, sequence, and modulate up to ten different effects at once. Whether it's liquid analogue filtering or reality-bending sonic transformation, Infiltrator puts it all at your fingertips.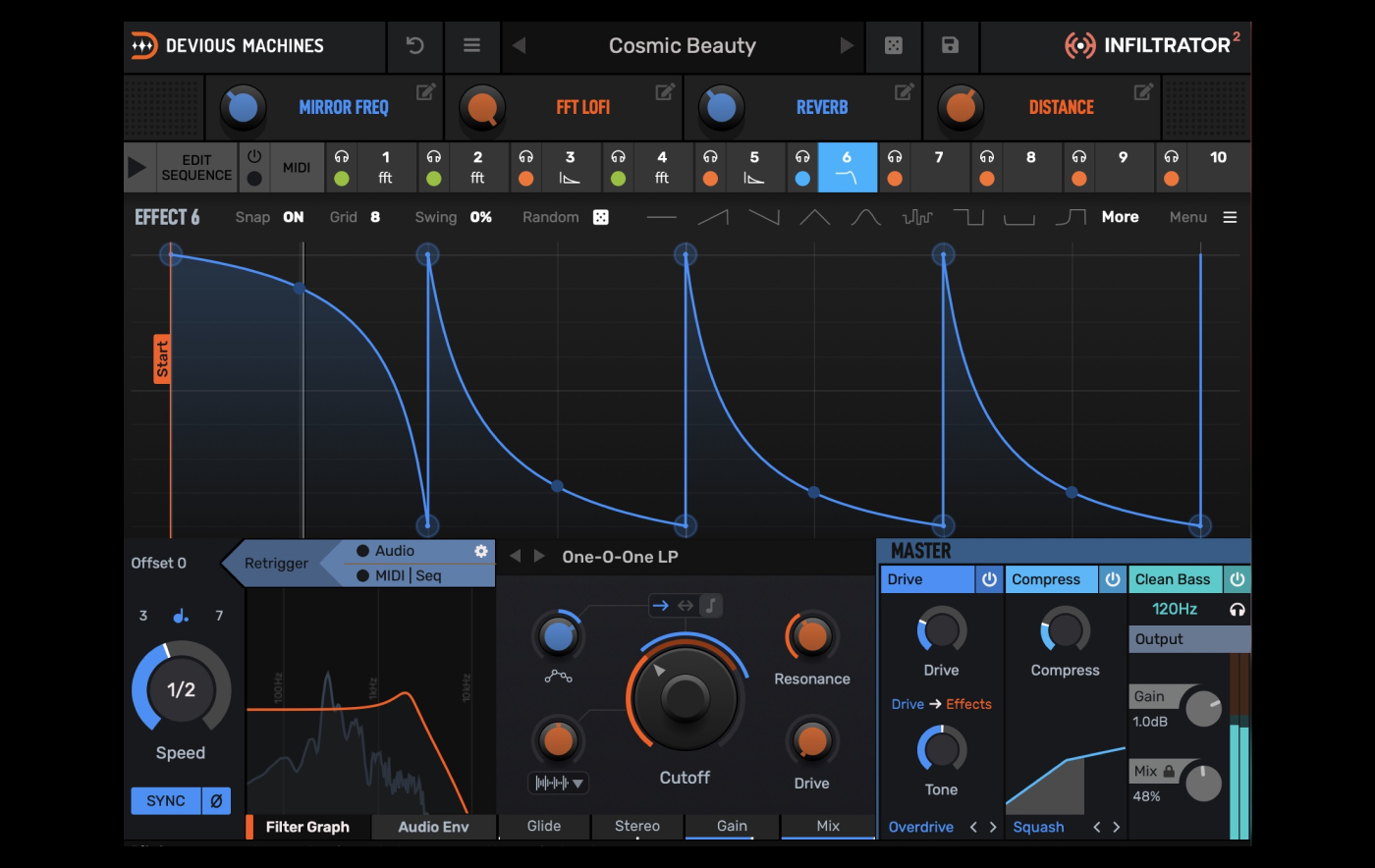 Dozens of effects modules and models
Infiltrator 2 includes 54 different effects modules, many with multiple sub-types. Stack and sequence an wide range of digital and analog filter models (including formant and comb-filtering models), 12 gritty distortion models, pitch shifting, FM, delay, reverb, and tons more.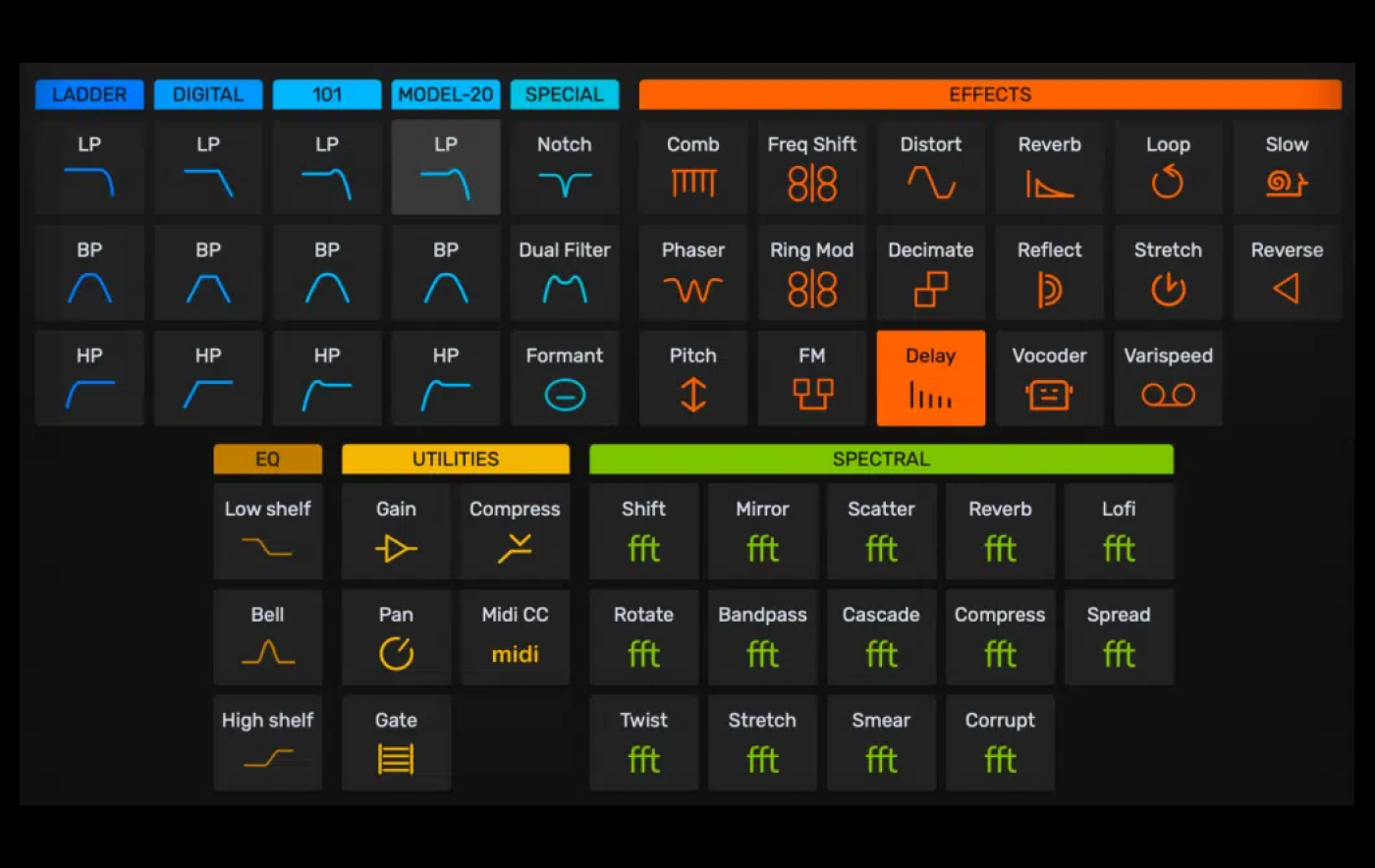 Over a thousand presets
Need some instant inspiration? Infiltrator 2 ships with over 1500 presets, covering a wide range of genres and sounds. Every preset has carefully assigned macro controls for expressive control, and the entire library is categorised for a quick workflow. It even has a random button so you can get new inspiration, fast.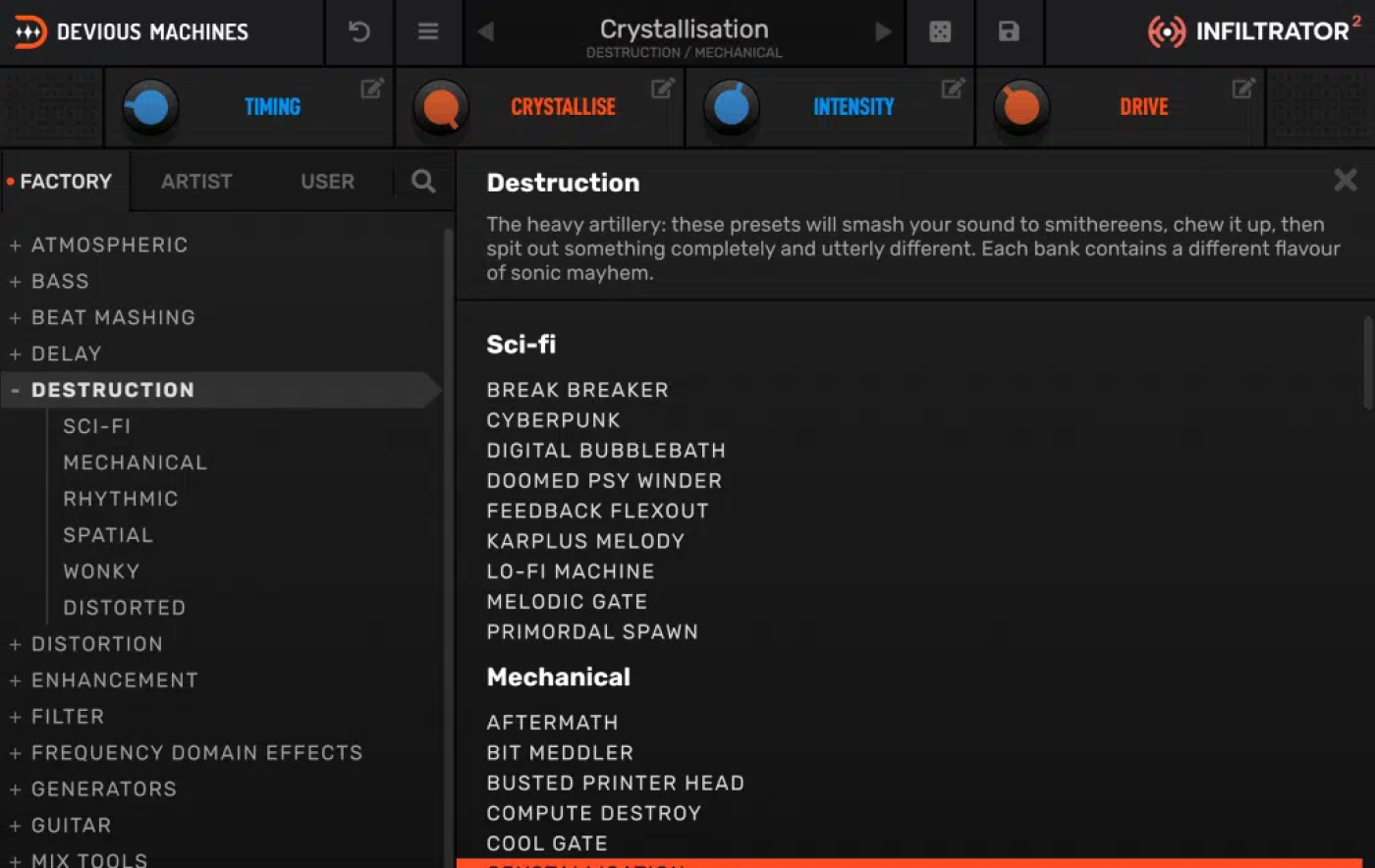 Sequence effects for max expression
Punch in any combination of your 10 effects across the 32-step sequencer. Effect modules can be activated separately or together, and even at different speeds if you'd like. With every effect being accessible from the sequencer, you can orchestrate anything from a simple combination to an all-out FX firefight.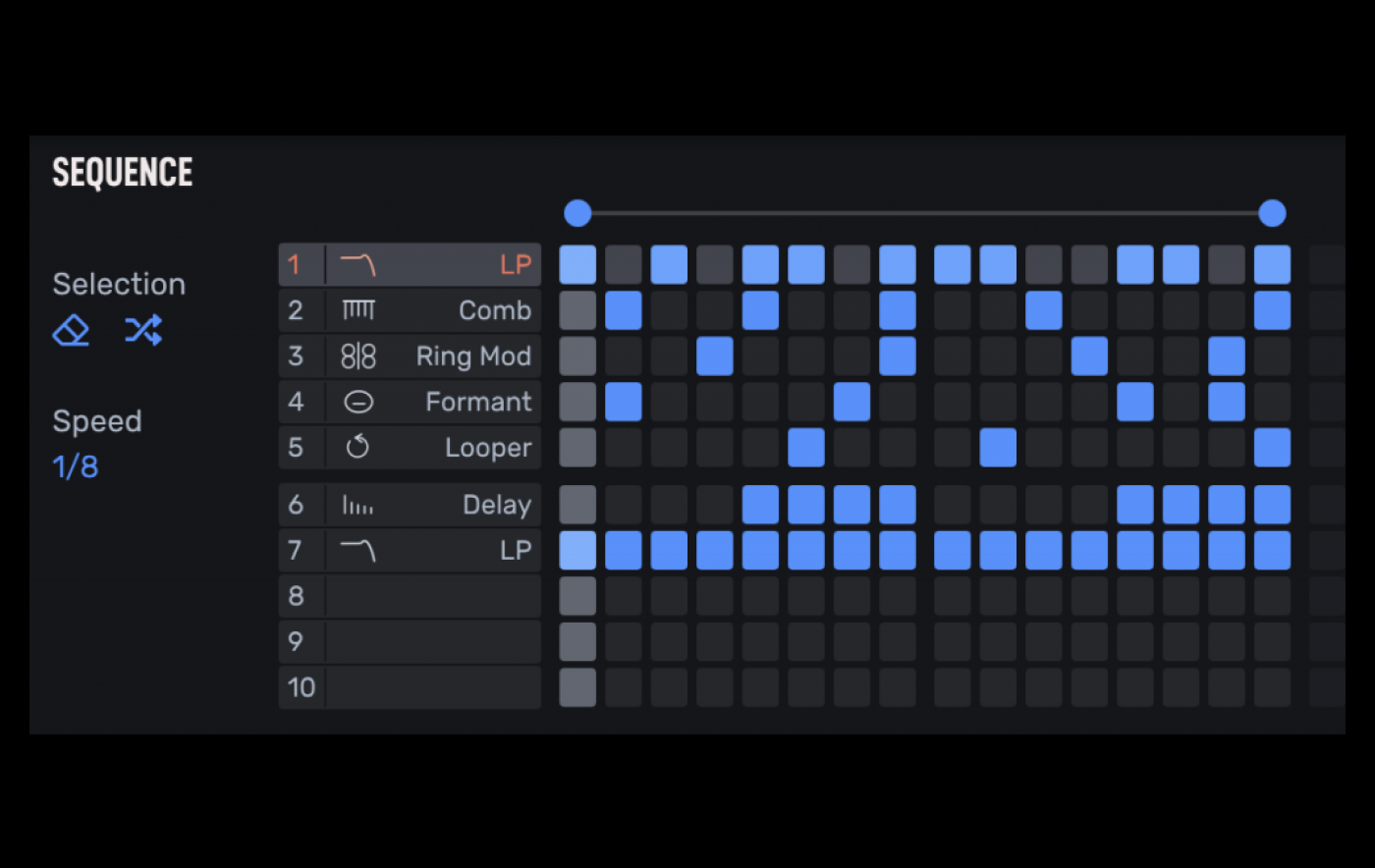 Control multiple effects with macros
Any control in Infiltrator can be assigned to one of 8 macros, letting you control multiple effects to guide their intensity or character over time. Infiltrator's 1500+ presets also make great use of the Macros to give you simple controls for dialing-in the perfect sound.
Fine-tune your groove with swing
Get off-the-grid without using a calculator—Infiltrator has swing implemented directly in its LFOs. Draw your pattern, set a grid size, and adjust the swing amount. The grid—and your points—will move automatically to match the new swing setting.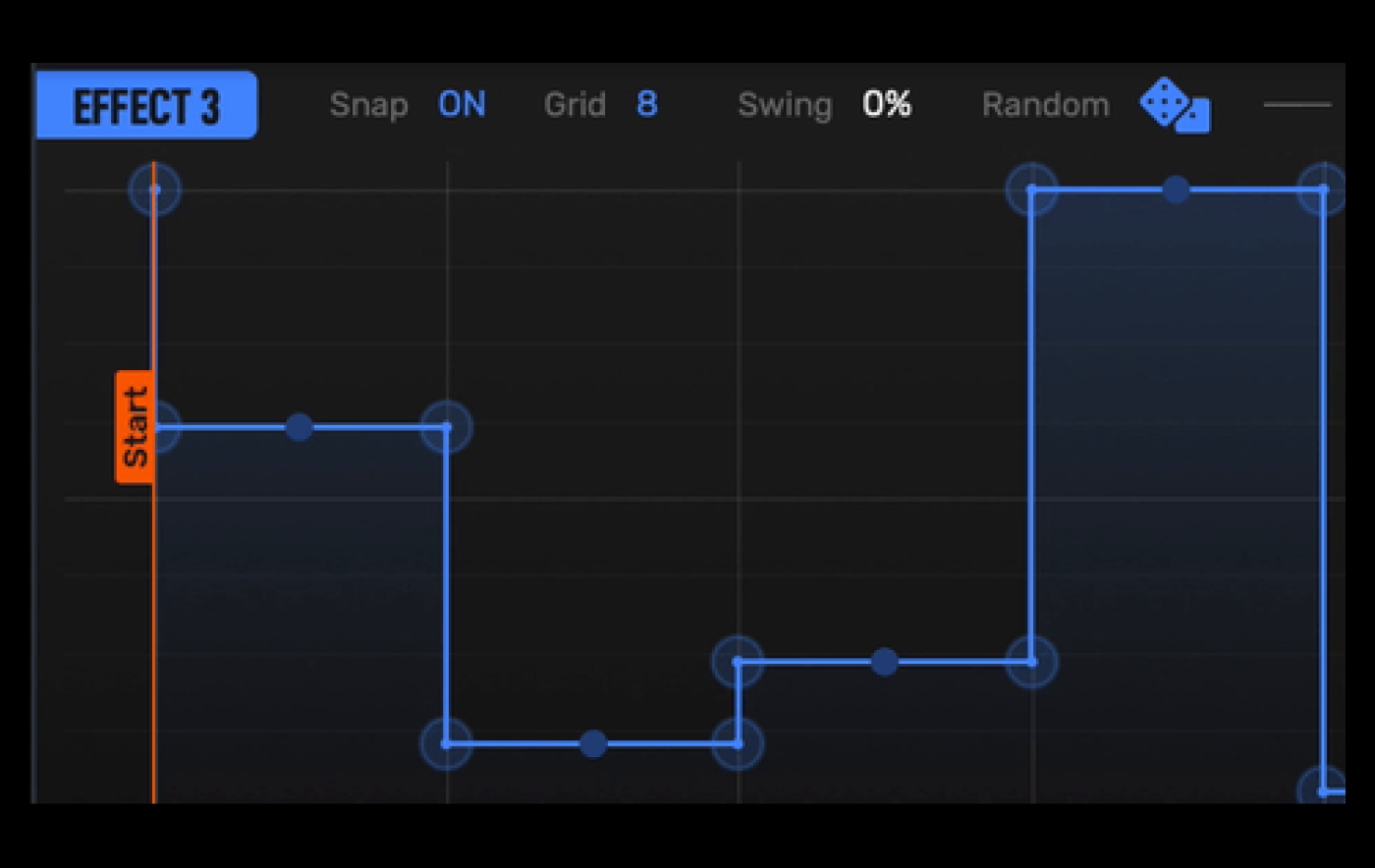 Keep your listeners guessing
Choose from eight preset curve shapes or dig into more ready-made patterns. Click the Random button to conjure up a Random Curve shape, a Stepped Curve shape, or a Euclidean rhythm. The random mode uses the grid, pitch-snapping, and swing settings.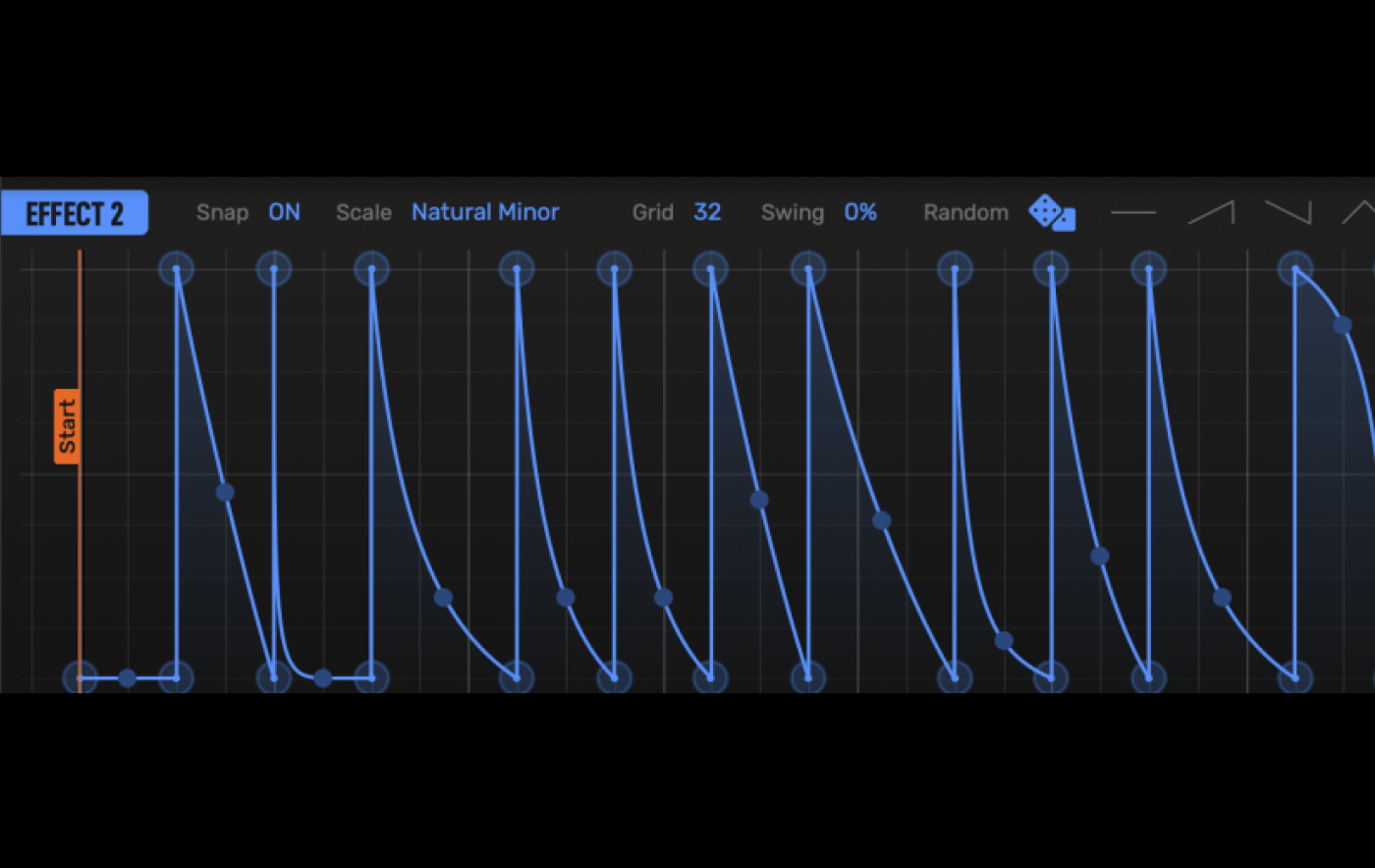 Stay musical with pitch-snapping
Some of Infiltrator's effects—like Pitch Shifter, Filters with resonance, and more—can be tuned. Pitch Snapping mode will lock the points you draw to musical notes, keeping your effects in-key, even with the curve Randomizer active.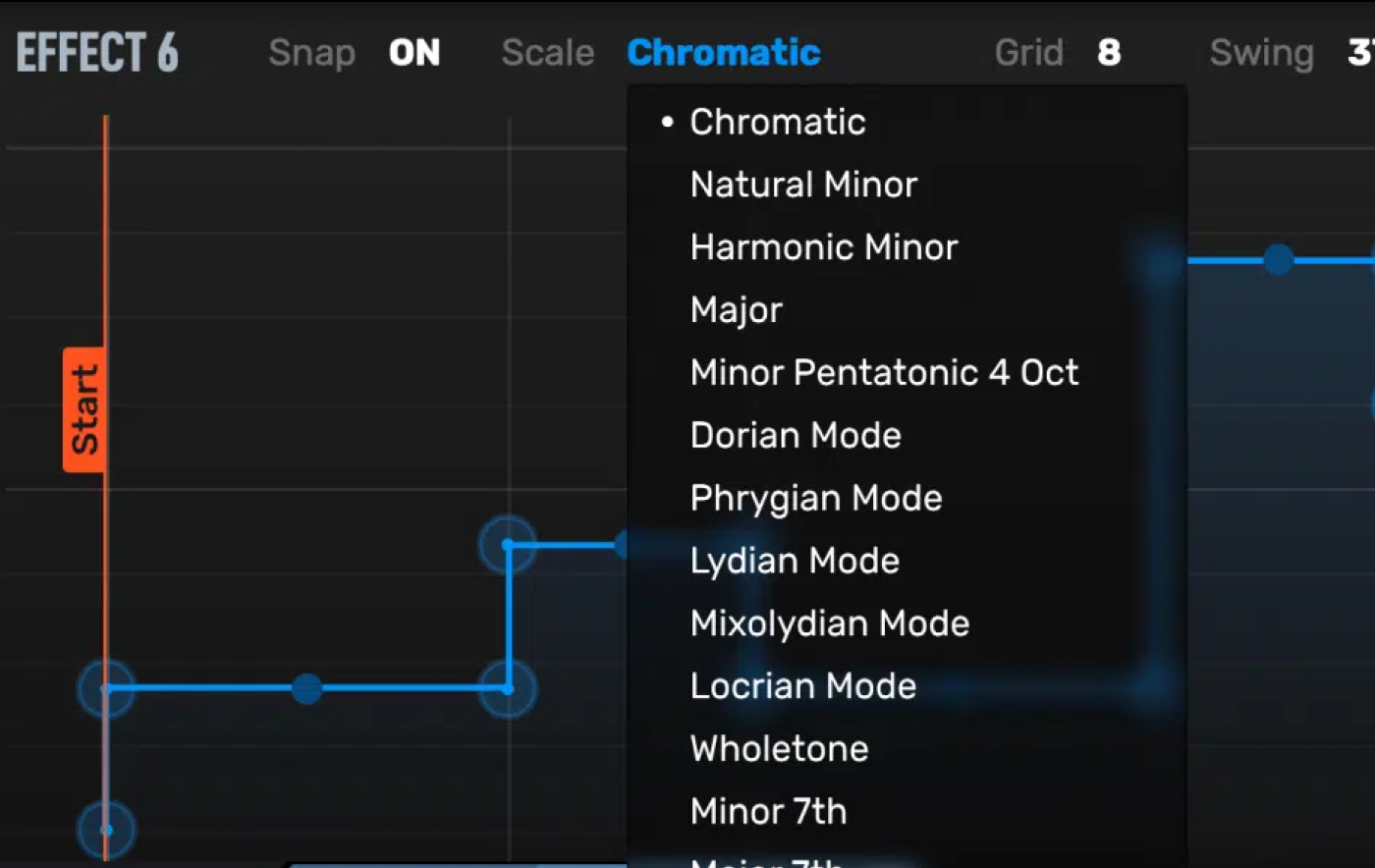 Trigger effects with audio and MIDI input
Infiltrator's curves can run like LFOs alongside your DAW's timeline, or as one-shot envelopes that trigger in the way you choose. Effects and envelopes can be activated or deactivated with both incoming audio and with MIDI notes, making Infiltrator a powerful performance tool and giving you an alternative to the Sequencer.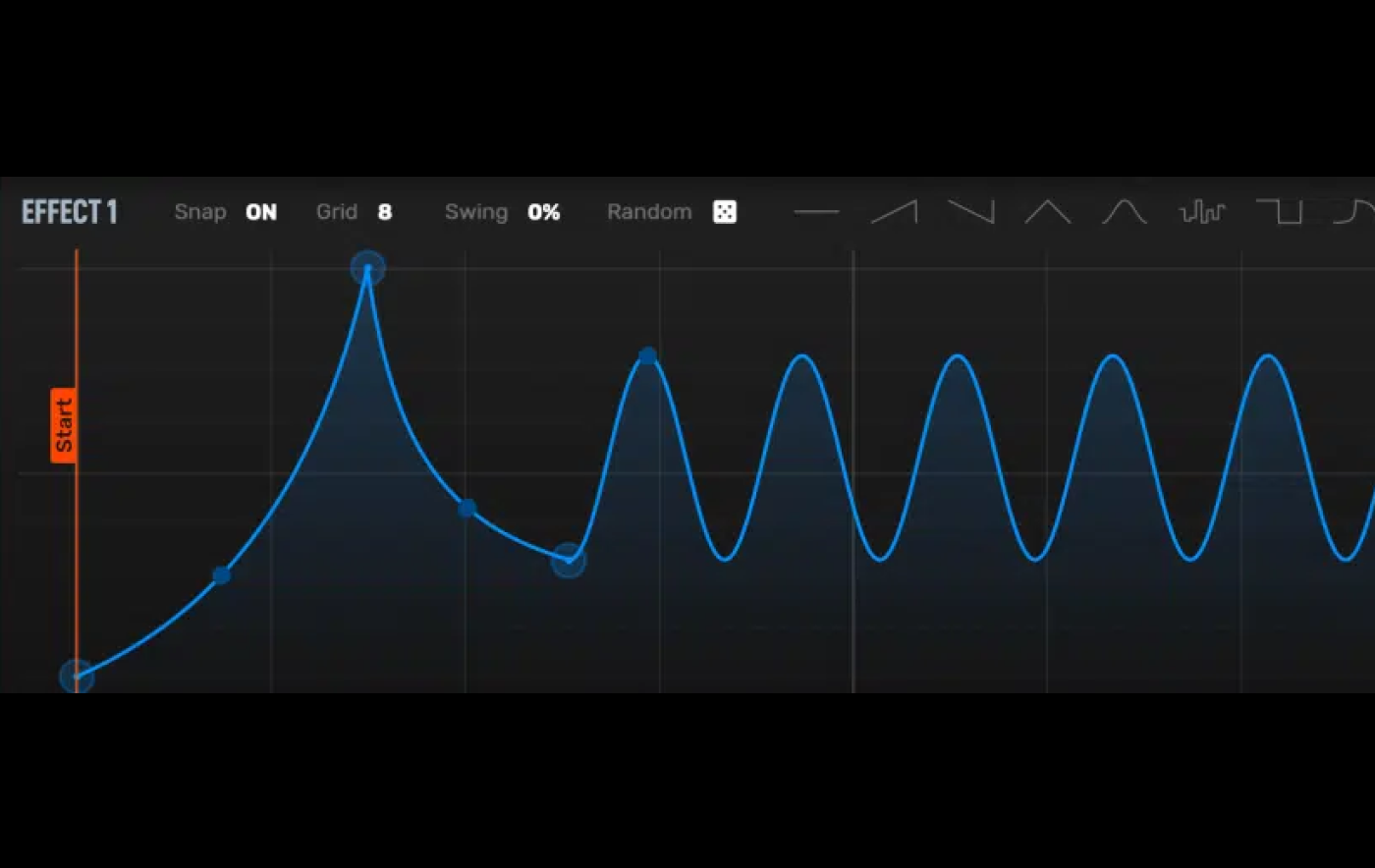 Control your sound with compressors
Infiltrator has a dedicated master compressor section, plus 4 different compressor models. Clamp down and control your sound with the Squash compressor's biting attack, make your sound fuller with the Maximizer, get in-your-face with the Multiband compressor, or push it to the max with Overkill.
Bring the heat with Overdrive
Want to get dirty? Infiltrator 2's overdrive features 12 gritty models to choose from. Overdrive is available both as a regular effect module and in the dedicated master drive section, which can be placed before or after the main FX chain.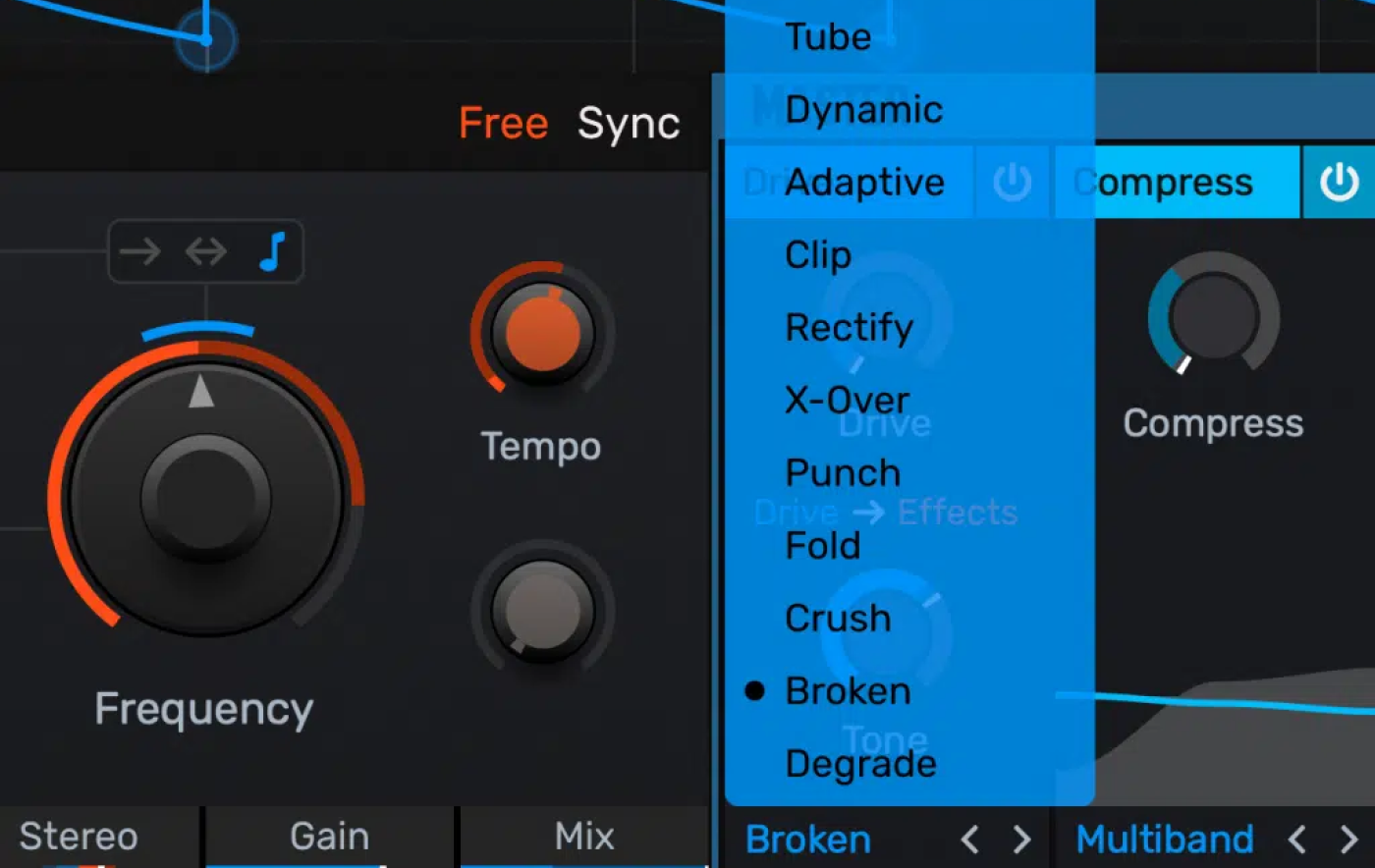 Infiltrator 2 is an award-winning multi-effect plugin that brings jaw-dropping effects and expressive control to any sound. Choose from 54 effects, including exquisitely modelled filters, distortions, spectral manipulation, modulation, delay, reverb, and much more. Each effect has two tempo-sync'ed, multi-segment envelopes for modulating key parameters. Generate random patterns, euclidean rhythms, apply swing, snap pitches to stay in-key with your track. Each of the 10 effect modules can be switched on and off using the onboard sequencer, perfect for wild rhythmic patterns.
What's included:



- Tons of choices: 54 effects, many with multiple sub-types
- Bring the movement: Trigger and control effects with a built-in sequencer, incoming audio, or MIDI input
- Expressive modulation: Apply envelopes and LFOs with swing, pitch-snapping, and randomization options
- Hundreds of presets: Stay inspired and work quickly with over 1500 presets
- See the full features list on Devious Machines' website here.
For the most up-to-date system requirements and host compatibility details, please visit the manufacturer's website.
Mac OS X 10.11+ (64-bit), 8 GB RAM suggested, Native Apple Silicon support
Win 10+ (32/64-bit), 8 GB RAM suggested