IK Multimedia
T-RackS 5 MAX v2
A collection of 53 mixing and mastering tools, recreating the sound of some of the most legendary compressors, limiters, EQs, channel strips, reverbs, and more.
Try free for 3 days
Pause or cancel at any time
No hidden fees or interest
Compatible with macOS and Windows.
Available as VST2, VST3, AU, and AAX.
Compressors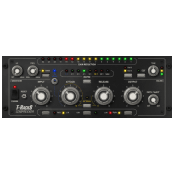 Comprexxor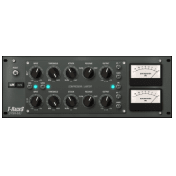 Dyna-Mu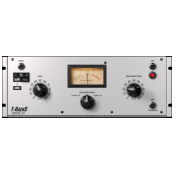 White 2A Levelling Amplifier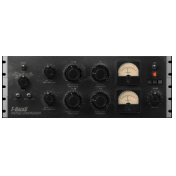 Vintage Tube Compressor/Limiter Model 670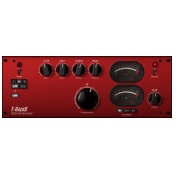 Opto Compressor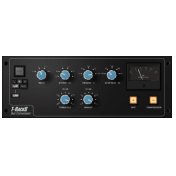 Bus Compressor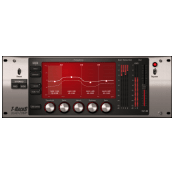 Quad Comp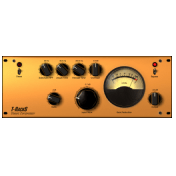 Classic T-RackS Compressor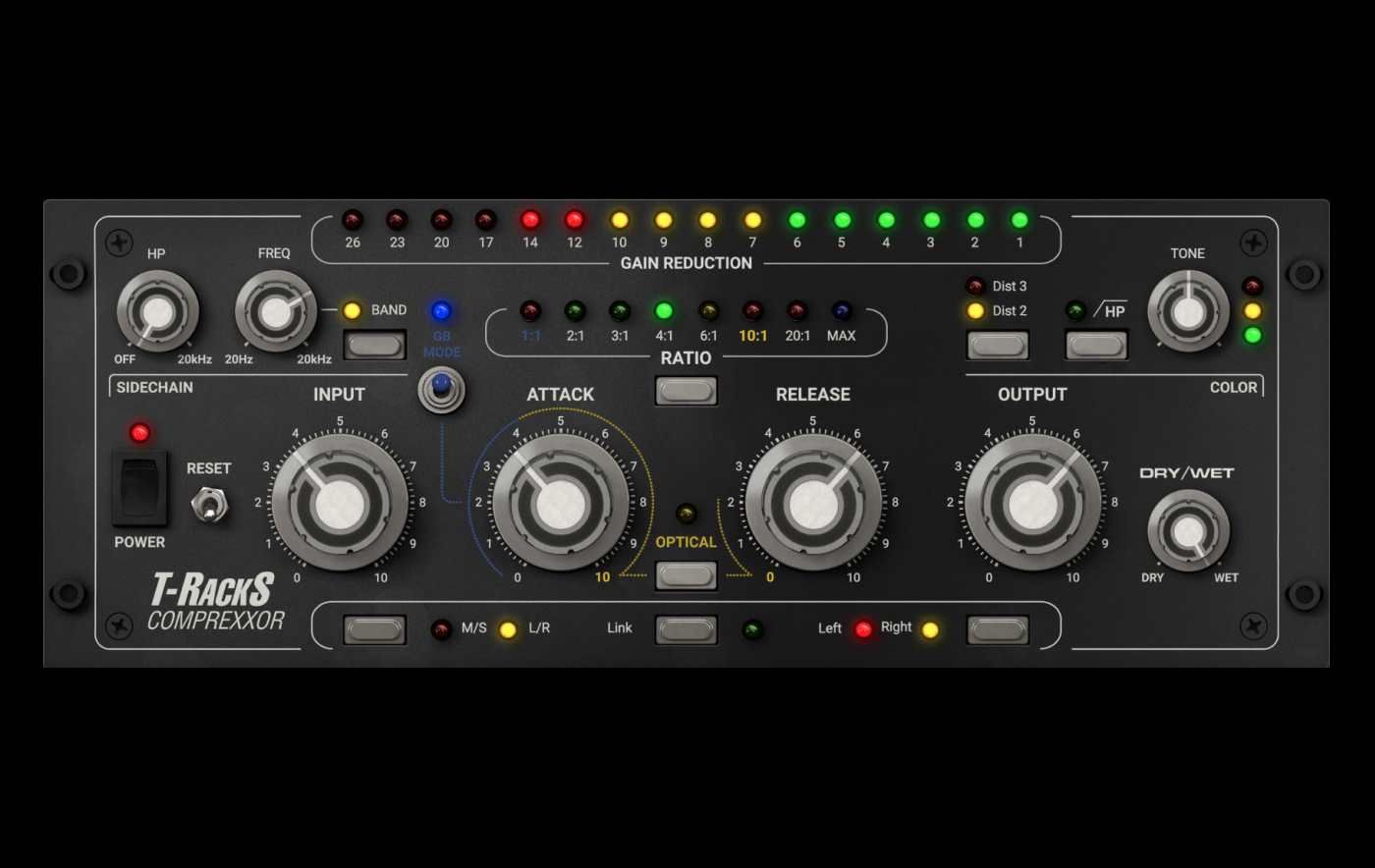 Based on one of the most flexible and creative analog compressors ever made. With eight selectable curves, selectable 2nd or 3rd order harmonic saturation, high-pass/band-pass filters on the sidechain path and much more, Comprexxor delivers endless sonic flexibility, whether that's emulating classic sounds of the past or inspiring new ones for tomorrow.
Limiters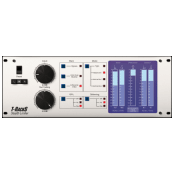 Stealth Limiter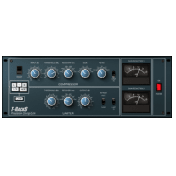 Precision Comp/Limiter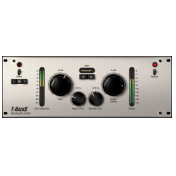 Brickwall Limiter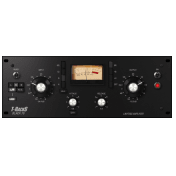 Black 76 Limiting Amplifier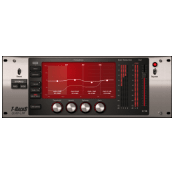 Quad Lim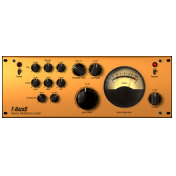 Classic T-RackS Multi-Band Limiter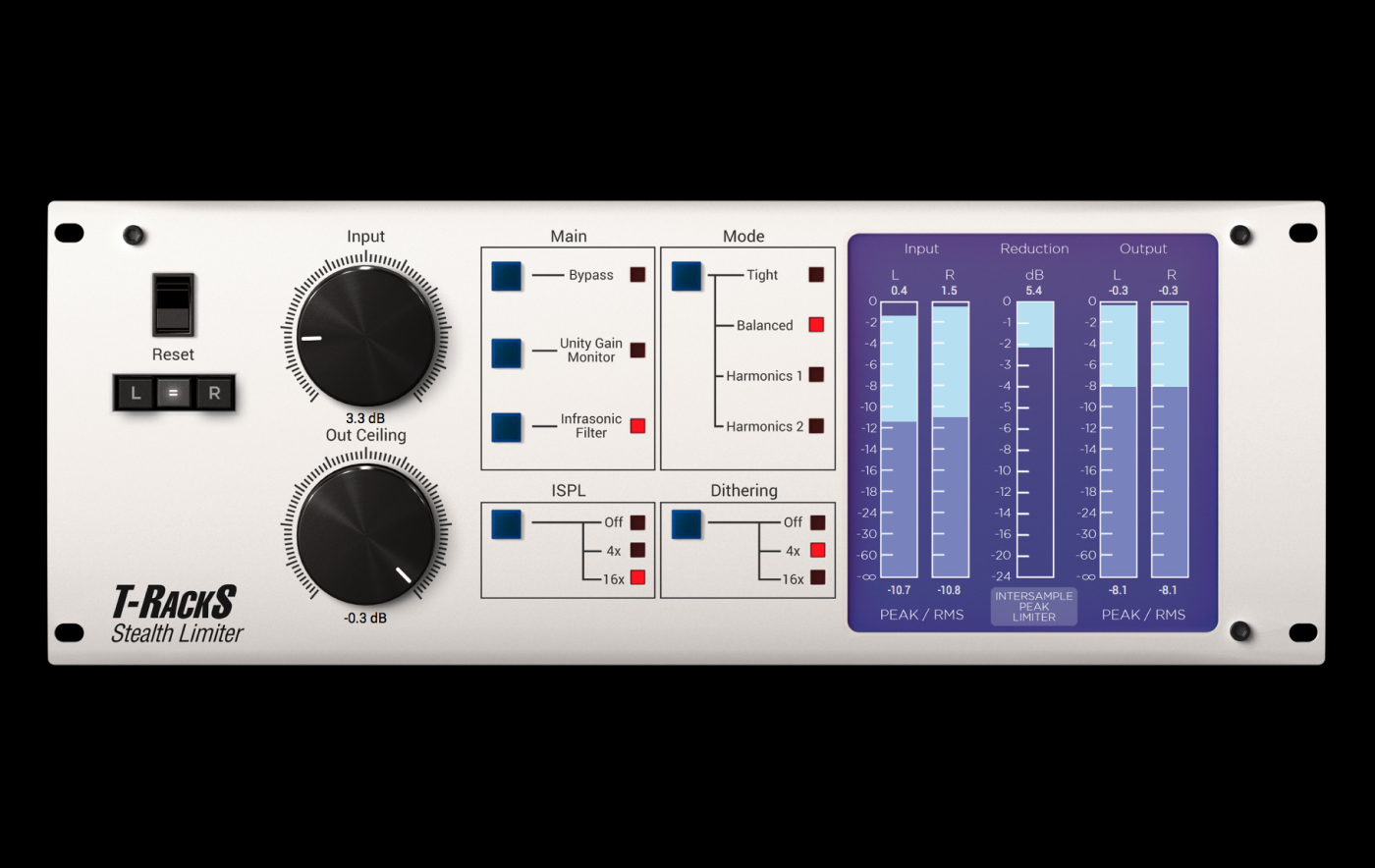 An ultra-transparent mastering peak limiter, helping you achieve commercial loudness while maintaining a clean sound full of dynamics. Stealth Limiter works under-the-hood to reduce levels moment-by-moment instead of using traditional look-ahead compression, keeping levels under control while preserving dynamics.
EQs
EQual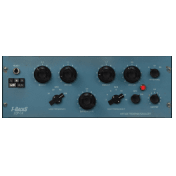 Vintage Tube Program Equalizer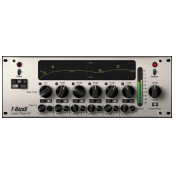 Linear Phase Equalizer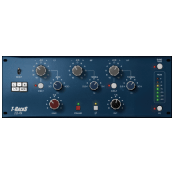 EQ PA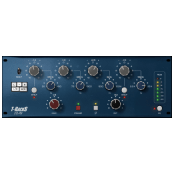 EQ PB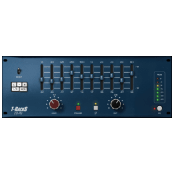 EQ PG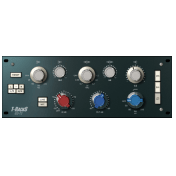 EQ 73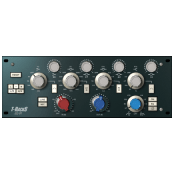 EQ 81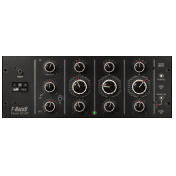 Master EQ 432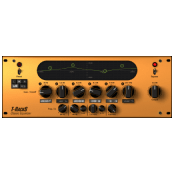 Classic T-RackS Equalizer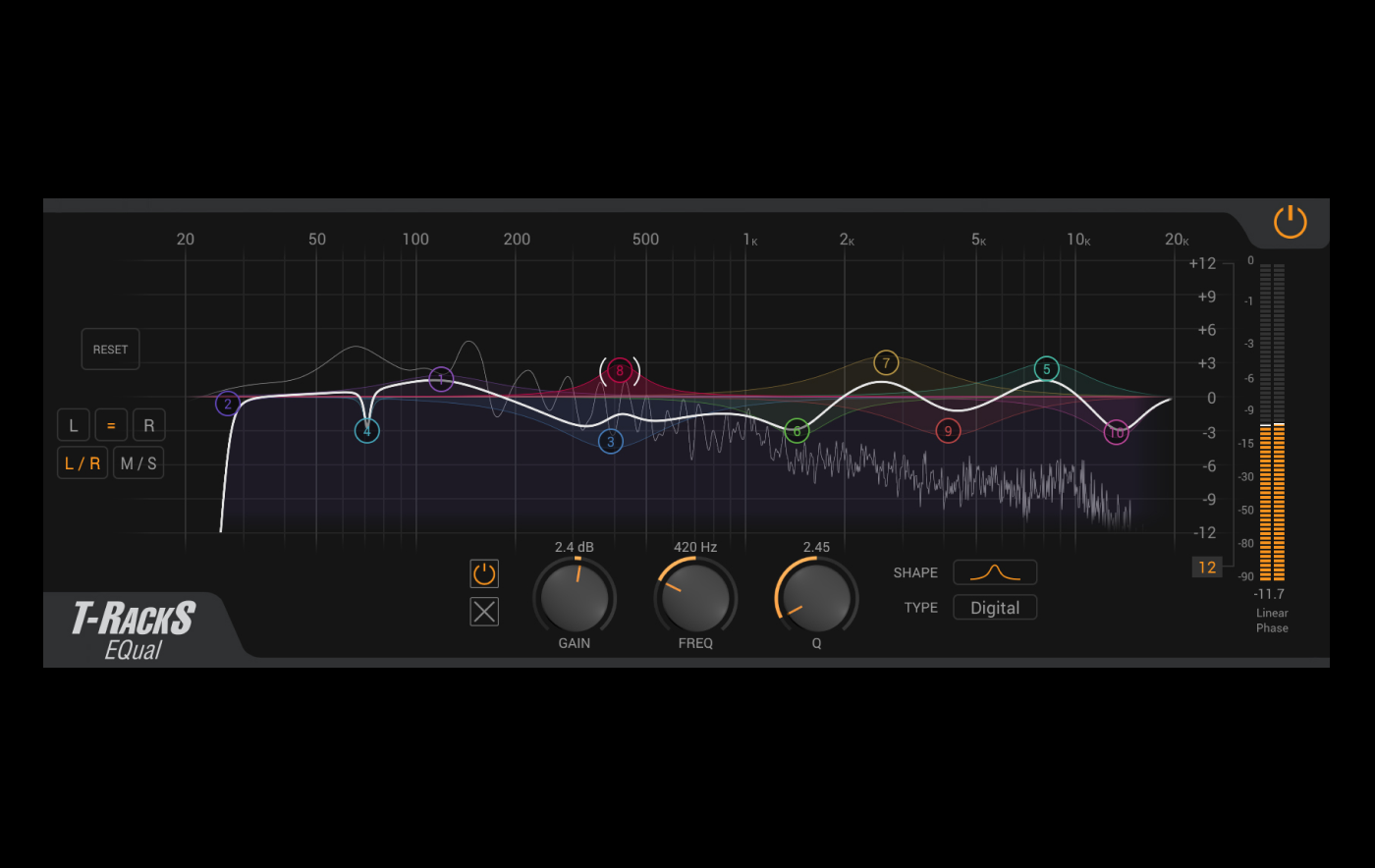 A 10-band, ultra-clear, high-end parametric EQ with an extremely transparent sound. This incredibly flexible 'hybrid monster' gives you the best of both worlds—digital precision with transparent clarity and on-demand analog character that works perfectly for high-end mastering and individual tracks.
Delay & Effects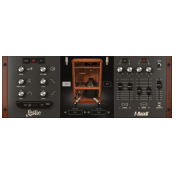 T-RackS Leslie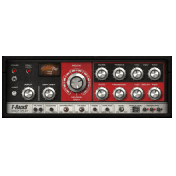 Space Delay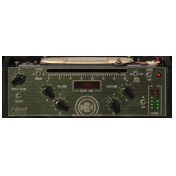 Tape Echo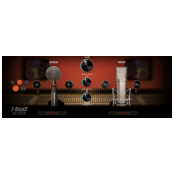 Mic Room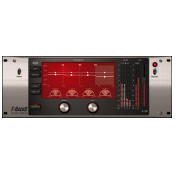 Quad Image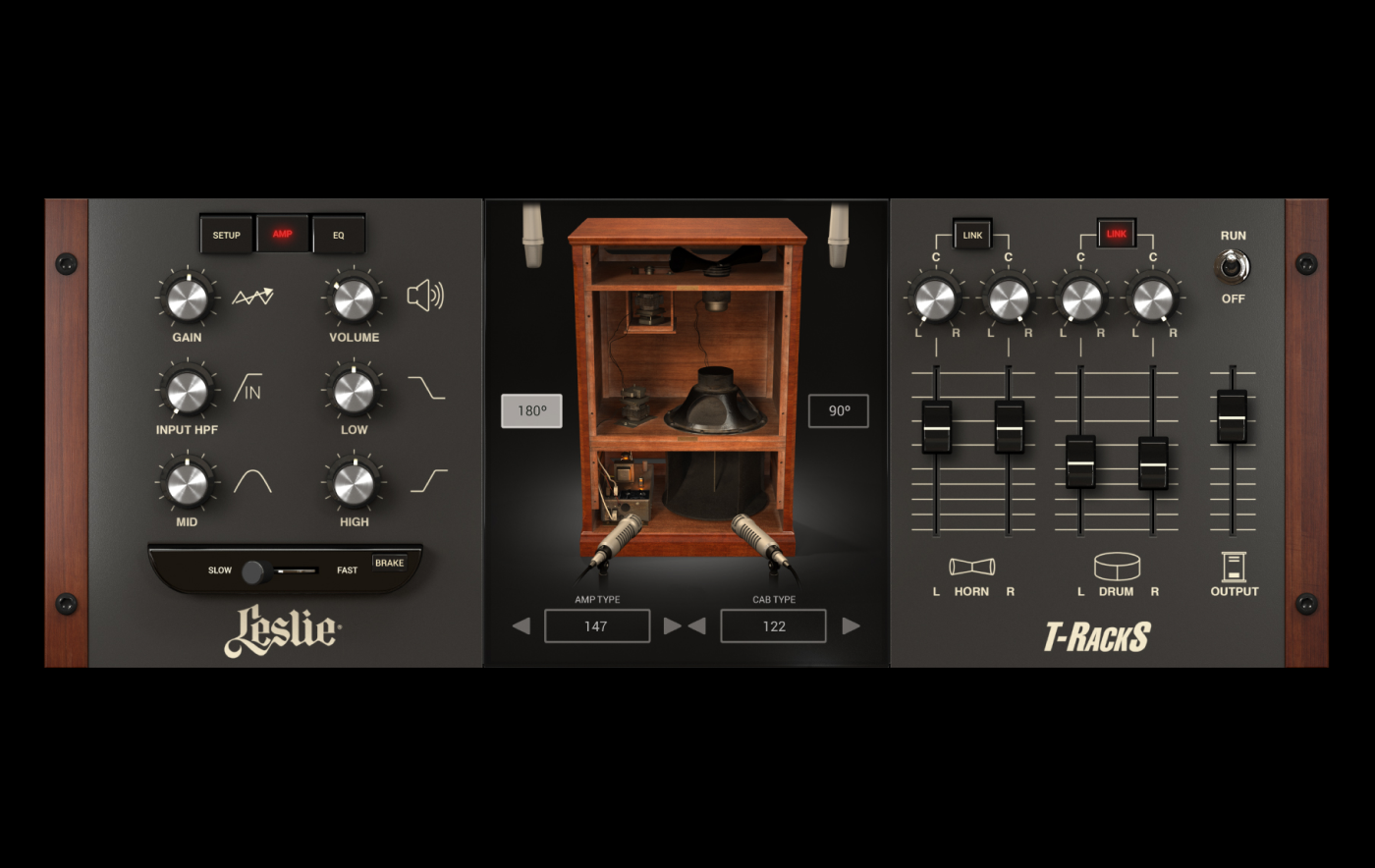 IK Multimedia and Hammond USA and Suzuki Music Corp. of Japan teamed up to bring you 5 legendary Leslie® amps and 6 cabinets in one powerful module. Able to easily create classic organ and keyboard sounds, T-RackS Leslie is also a powerful creative tool for vocals, drums, guitars, and more.
Mastering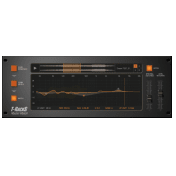 Master Match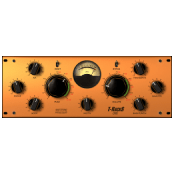 ONE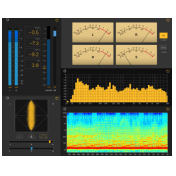 Full Metering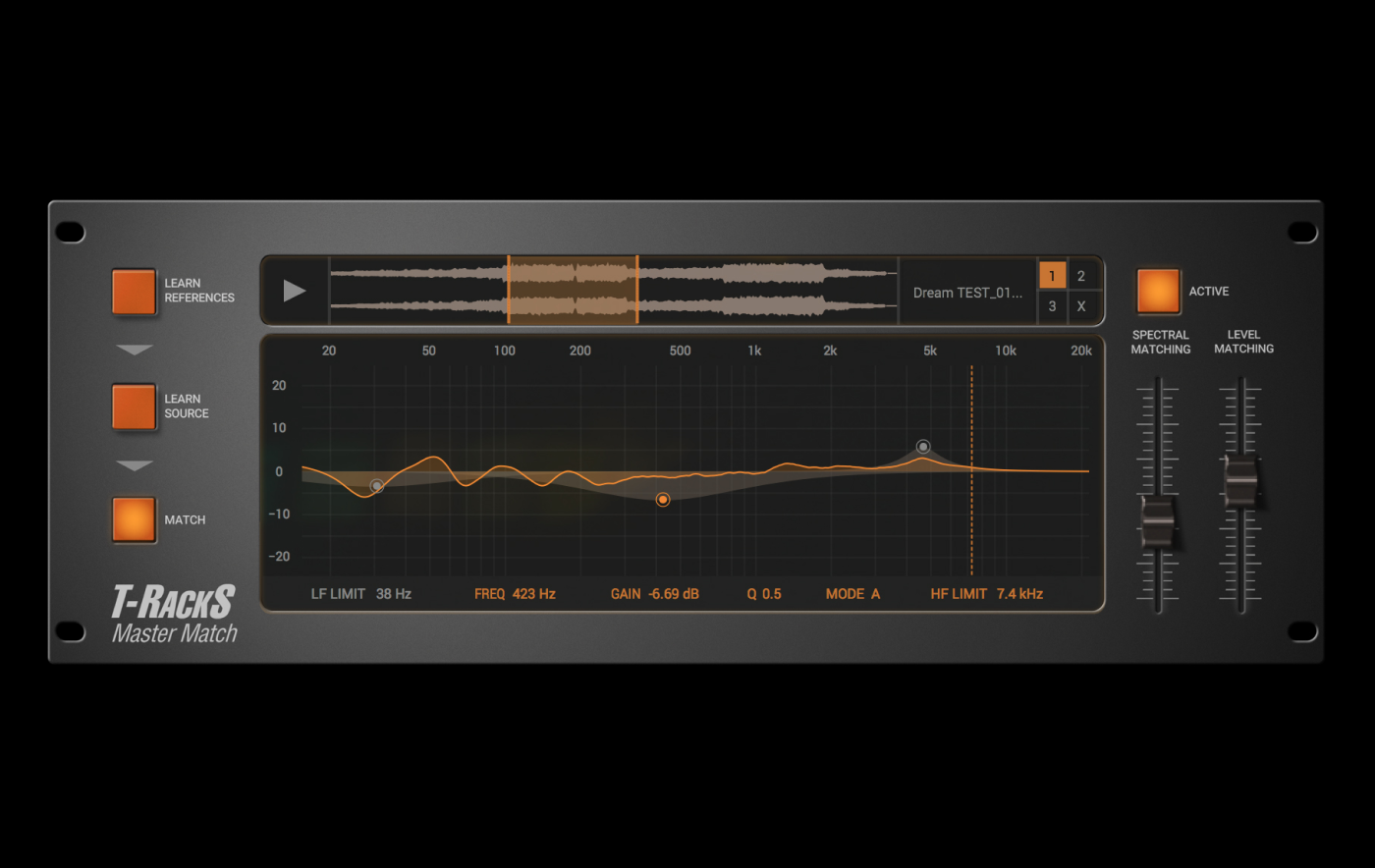 Automatically matches the frequency balance and perceived loudness of your tracks with up to 3 references. Create great sounding mixes and masters by capturing the overall sound of your favorite tracks and applying it to your own music quickly and easily.
Reverb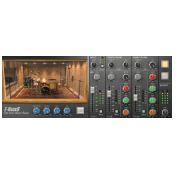 The Farm Stone Room Studio Reverb
FAME Studio Reverb
Sunset Sound Studio Reverb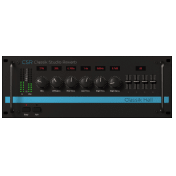 CSR Hall Reverb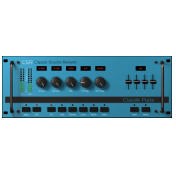 CSR Plate Reverb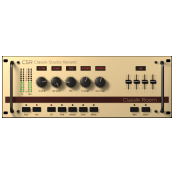 CSR Room Reverb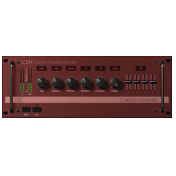 CSR Inverse Reverb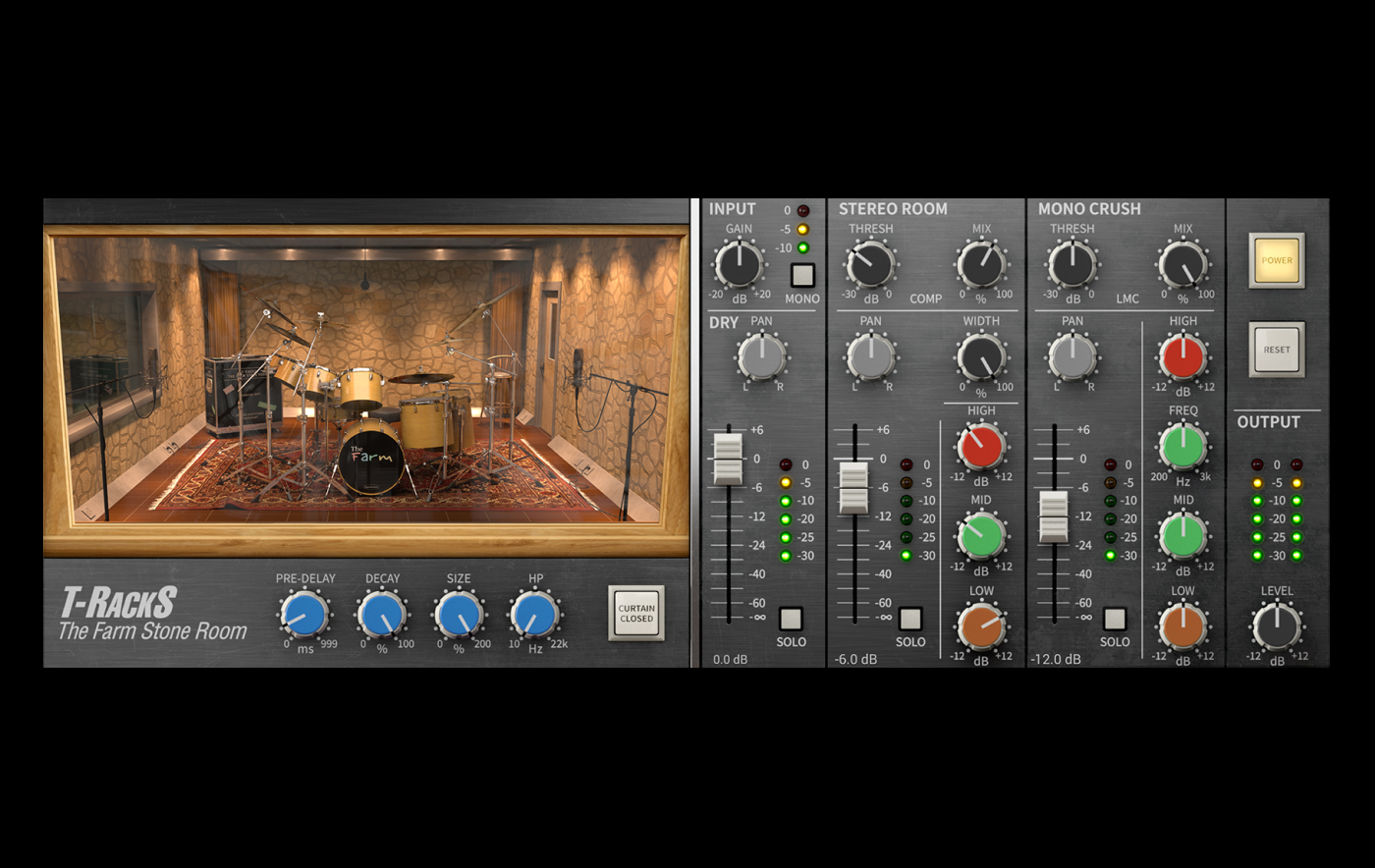 Phil Collins made history when he tracked the explosive drum sounds for the worldwide hit 'In the Air Tonight'. The studio's stone-walled drum room gave an interesting reverb sound, and once crushed by compression, this became a signature drum sound of the '80s. This module recreates the widely influential heavy reverb of that legendary sound.
Saturation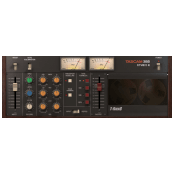 TASCAM 388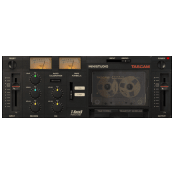 TASCAM Porta ONE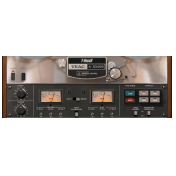 TEAC A-3340S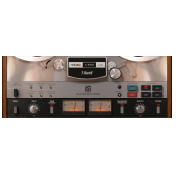 TEAC A-6100 MKII
Tape Machine 24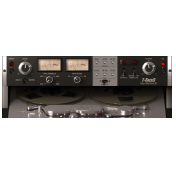 Tape Machine 80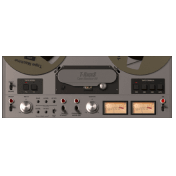 Tape Machine 99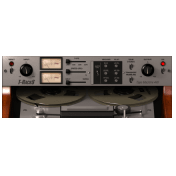 Tape Machine 440
Saturator X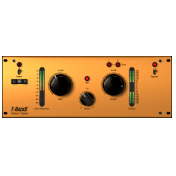 Classic T-RackS Clipper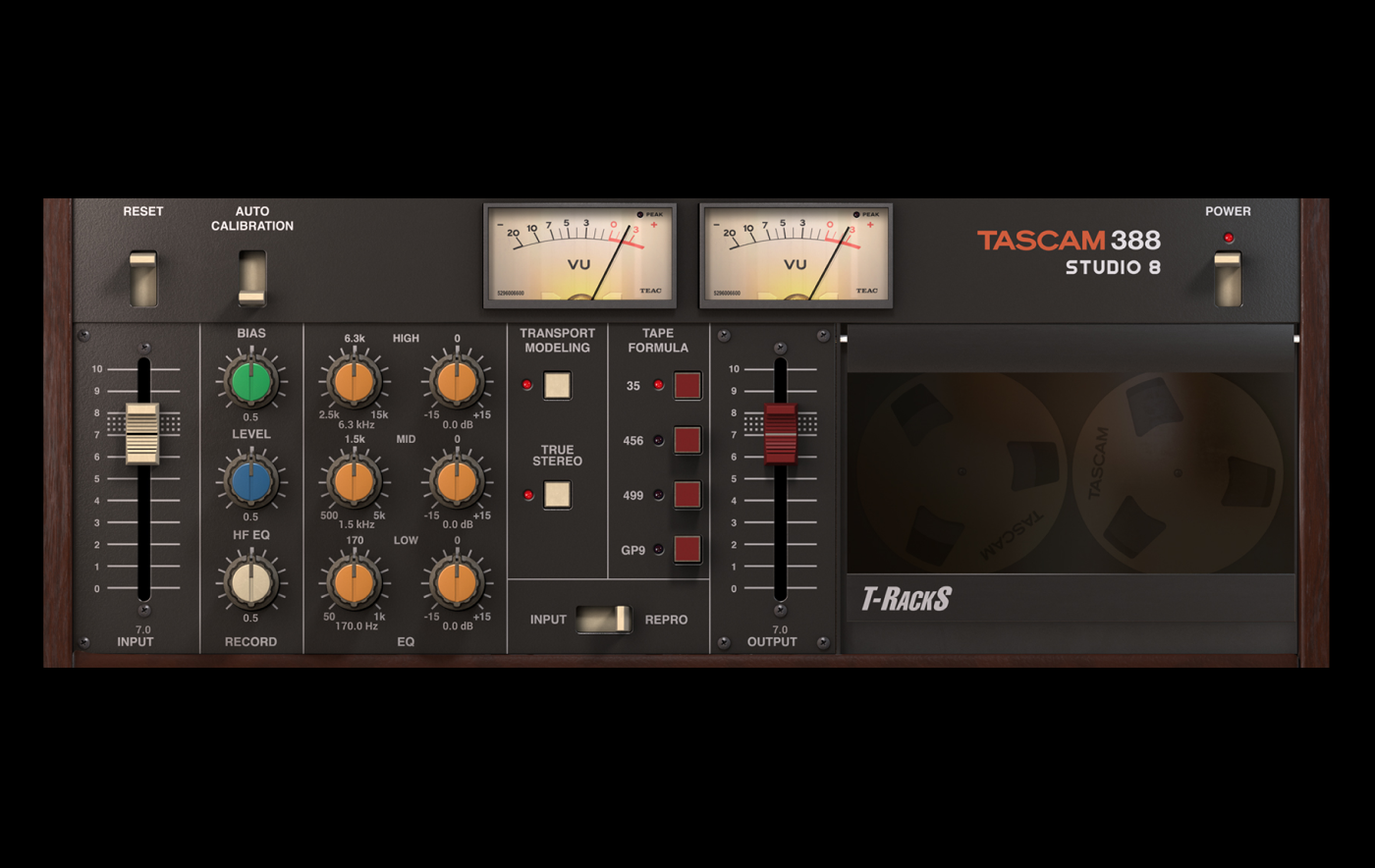 The TASCAM 388 was a large format studio in one unit. It featured a standard mixer with full faders and a tape machine section, which could perform 8-track multi-track recording. The sound of the 388 is described as 'magic' by many musicians, becoming legendary over the years.
Channel Strips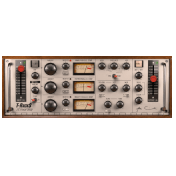 Joe Chiccarelli Vocal Strip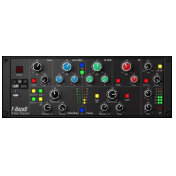 British Channel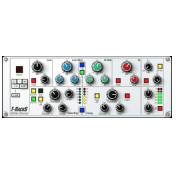 White Channel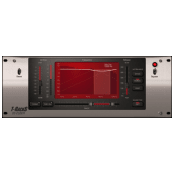 De-Esser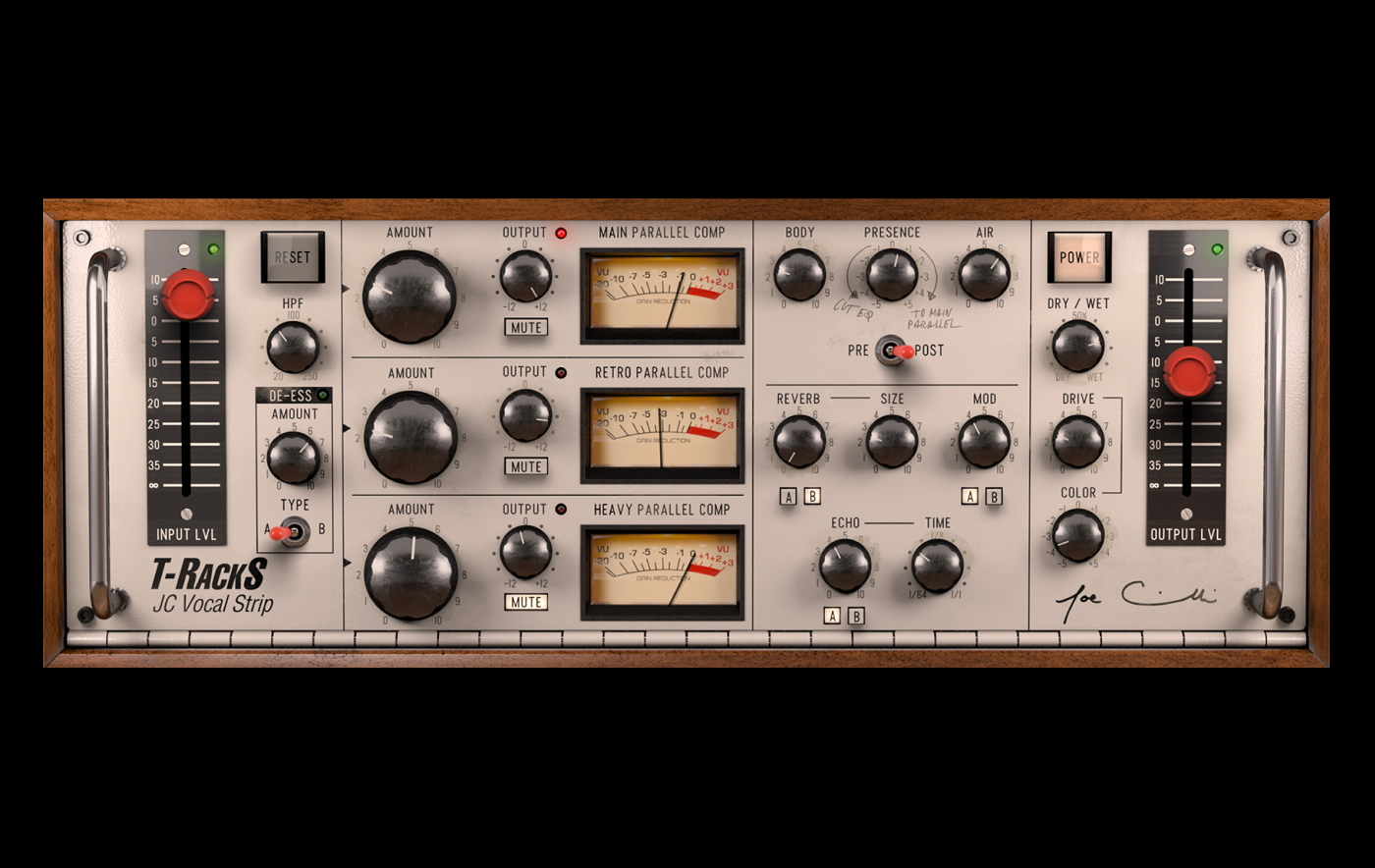 Few engineers craft more attention-grabbing, engaging vocals than GRAMMY-winning producer and engineer Joe Chiccarelli, who's mixed everyone from Elton John to The White Stripes. Joe has partnered with IK Multimedia to offer this unique module, which models Joe's go-to chain of high-end analog outboard gear, custom signal flow, and unique know-how for controlled and exciting vocals.
Testimonials
T-RackS 5 MAX is one of the best plug-in bundles, PERIOD! The compressors, de-essers, classic EQs, reverbs, and delays give endless possibilities and fast results. What else would you need? Absolutely nothing! One of the best collections of mixing plug-ins in the game!
HB the Engineer (Recording/Mix Engineer for Benny The Butcher, Wiz Khalifa, Lil Baby)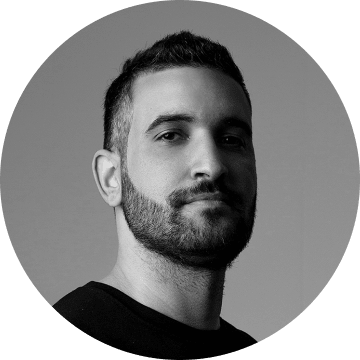 T-RackS has always been very innovative. Everything sounds unique in T-RackS 5 and I love how I can dive in instantly to get amazing results. I'm completely in love with the bundle, especially the new TASCAM collection as well. It's brilliant!
Maor Levi (DJ and Producer)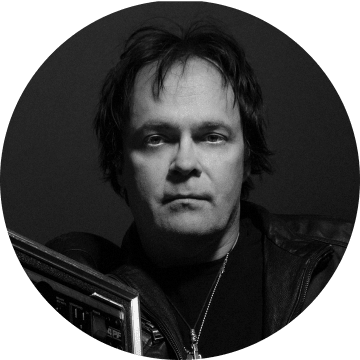 T-RackS 5 Max is a powerful set of tools for the working musician. What I like about it is the whole package is both versatile and creatively fun for any engineer from beginner to pro to use.
Richard Chycki (GRAMMY-nominated Engineer for Rush, Dream Theater, Alice Cooper)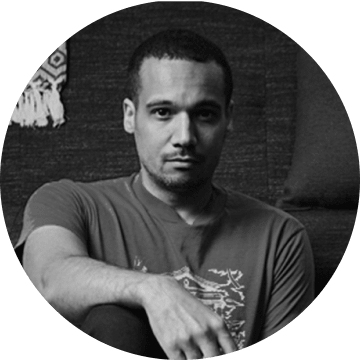 I was immediately impressed with Sunset Sound and FAME Studio Reverbs, and of the last 3 albums I've mixed, I'm using them on 80% of the songs. Simply amazing!
Chris Tabron (2x GRAMMY-winning Producer/Mixer for Beyoncé, The Strokes, Die Antwoord)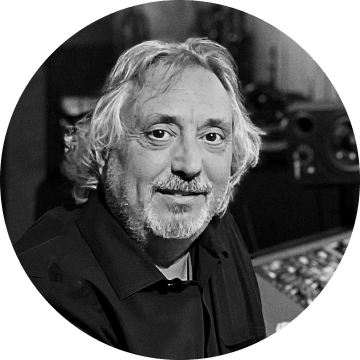 The fidelity [that the Joe Chiccarelli Vocal Strip] brought out on my lead vocal track was outstanding. Gain and musical compression forever. I love the concept of the compression, echo, and drive. Very flexible and so many ways to use the plugin. The heavy parallel is $$$$$! One thing for sure is my mixes will sound better.
Marc DeSisto (GRAMMY-nominated Engineer for U2, Stevie Nicks, Don Henley)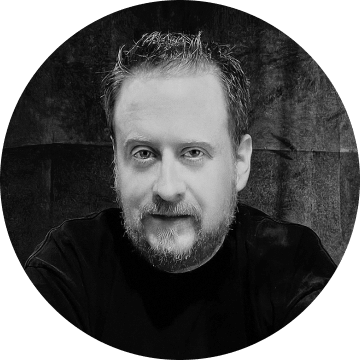 [FAME Studio Reverb] sounds like I'm listening to room mics. It sounds so real it's crazy. It's great to just give instruments a little bit of this space and mix it in... that little bit of depth that just gives it that magic.
Bob Horn (GRAMMY-winning Mix Engineer for BTS, Usher, Lupe Fiasco)
The T-RackS 5 MAX v2 collection features 53 total mixing and mastering tools, ranging from compressors and limiters to equalizers, channel strips, reverbs, and more. The suite features 15 newly added tools, including The Farm Stone Room, Joe Chiccarelli Vocal Strip, and FAME Studio Reverb. All the modules have been modeled after some of the most sought-after gear of all-time, chosen for unique sonic character and their ability to power-up any mix.
T-RackS 5 lets you optimize your workflow with 3 different working environments: use single modules as individual plugins in your DAW, host up to 16 modules in one integrated plugin for complex signal chains, or use T-RackS as a standalone application with a resizable interface.
What's included:



- 53 modules in total
- 8 compressors
- 6 limiters
- 10 EQs
- 5 delays & effects
- 3 mastering modules
- 7 reverbs
- 10 saturators
- 4 channel strips
- Dozens of presets from world-famous and GRAMMY-winning engineers and producers
All product descriptions approved by IK Multimedia.
To use T-RackS 5 MAX, be sure to create an IK Multimedia account. Simply start your lease, install or open the IK Multimedia Product Manager while logged-in to Splice, and install T-RackS.
For the most up-to-date system requirements and host compatibility details, please visit the manufacturer's website
T-RackS 5 is a 64-bit application and requires a 64-bit CPU and Operating System.
Mac OS X 10.10+, 4 GB RAM (8 GB suggested), Intel® Core™ 2 Duo
Win 7, 8, or 10 (64bit), 4 GB RAM (8 GB suggested), Intel® Core™ 2 Duo or AMD Athlon™ 64 X2, Requires an ASIO compatible sound card