Softube
Parallels
Softube's dual-wavescanning synth that blends classic synths with the future.
Try free for 3 days
Pause or cancel at any time
No hidden fees or interest
Compatible with macOS and Windows.
Available as VST, AU, and AAX.
The shapeshifting synth
At the heart of Parallels are 100 high-quality multi-waveforms captured from classic synths, from modular to FM, as well as waveforms from environments and combined sounds. Run them in parallel and blend sources for tumbling timbres and unexpected soundscapes.
Move and shape
Animate your sound beyond sanity with the 5 sophisticated modulator modes, from Euclidean to random. Shape and shift your audio with the analog-modeled state-variable filter, vactrol-style low pass gate, or the triad of resonant peaks.
Full-scope FX
Parallels is imbued with powerfully integrated effects, including distortion, chorus, flanger, and delay, so that your synth lines can sparkle and your basses can rumble.
All set for presets
Parallels is plump with presets from the best producers, sound designers, and synth scholars in the business, including BT, Richard Devine, and Inhalt. Browse presets in the native navigator. Search and filter by designer, genre, instrument, and more.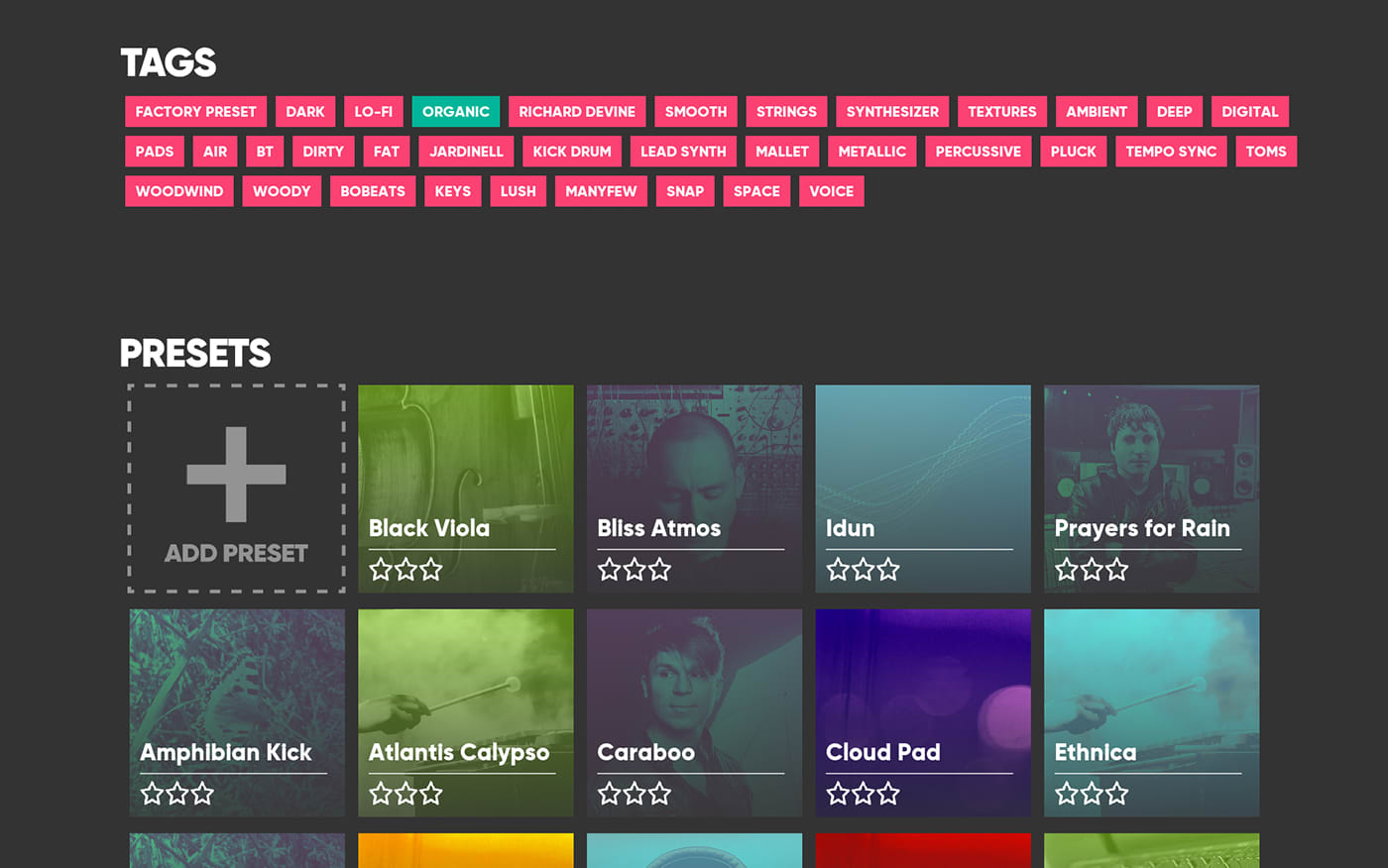 Softube makes some of the most beautiful and beloved plugins in the business, from official recreations of classic synths and digital emulations of eurorack modules to powerful processing tools and experimental effects.
Parallels draws from Softube's stereophonic pedigree with mixable wavetables, unique modulation types, integrated effects, and an intuitive layout designed for sound explorers.
What's Included:



- Soft synth with dual wavescanning source sections
- Dozens and dozens of high-quality multi-waveforms
- Sonic progression within each waveform means near-infinite source-material
- One-window workflow
- Two parallel sources that can be blended together
- Up to fourteen voices
- Hundreds of expertly-created presets
- Analog-modeled filter types: state-variable, vactrol LPG, and resonant peaks
- Sophisticated modulation types: LFO, random, euclidian, step, and envelope
- Analog-modeled filter types: state-variable, vactrol LPG, and resonant peaks
- Quality effects options: distortion, chorus, flanger, delay, and reverb
For the most up-to-date system requirements and host compatibility details, please visit the manufacturer's website
Mac OS X 10.12+
Windows 7+
Works in AU (64-bit), VST(64-bit) and AAX (64-bit). Minumum RAM: 8GB