D16 Group
Tekturon
Space-modulated echoes with tappable delay lines.
Try free for 3 days
Pause or cancel at any time
No hidden fees or interest
Compatible with macOS and Windows.
Available as VST, AU, and AAX.
Unexpected Delays
Boasting 16 separate tappable delay lines, Tekturon can generate dynamic, multifaceted delays, complex rhythms, and much more.
Sonic Control
Dial in every detail of your delays with control over panning, stereo spread, and filter modes for each individual delay line.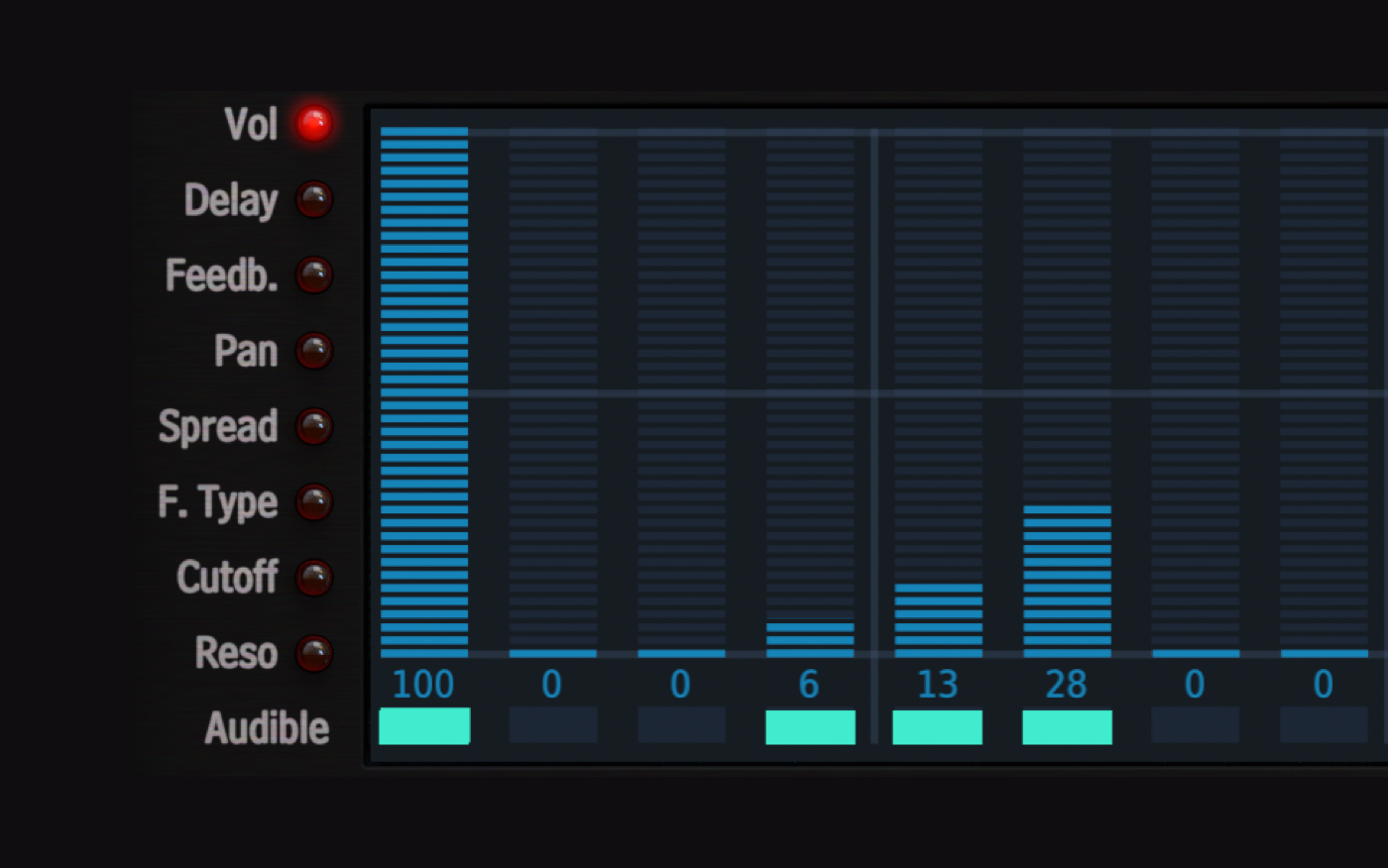 Built for Live Use
MIDI-assignable mutes and playable parameters make it fun to change your sound in real time.
Tekturon is a multitap-delay effect with 16 independent, high-quality delay lines. What sets it apart from other, similar products, is the way it's controlled and the unique topology into which the taps are arranged: The Delay Matrix. In fact, Tekuron can't be thought of as a tap-delay effect in the strictest sense, but more of a sequence of taps equally delayed from each other, whereby working with the plugin strongly resembles using a step sequencer. This rather unusual design should give your creativity just the kick it needs! Each of the 16 delay lines has its own independent set of parameters providing complete control over: Delay loop, Panning, Stereo spread, and Post-tap multi-mode filter. Plus, several additional functions affecting whole plug-in; optional tempo sync, tap and swing effect. Tekturon provides the ability to control some aspects of the processing globally (adjusting parameters of all 16 delay lines at once) or locally (individually per delay line), thus making it possible to exert both fine-grained and convenient, 'one-knob' control over your performance.
CPU with SSE extension
200 Mb of Disk space
PC - Windows 7 or newer
VST, AAX
64 bit Only
Mac - macOS 10.9 or newer
VST, AU, AAX
32 and 64 bit