D16 Group
Devastor 2
Multiband distortion with true grit.
Try free for 3 days
Pause or cancel at any time
No hidden fees or interest
Compatible with macOS and Windows.
Available as VST, AU, and AAX.
Warm, Wicked, and Wide-range
Devastor 2 includes a wide range of parameters to play with, making it easy to add teeth to your tracks. Make guitars fuzzy, give synths bite, or add character to your vocals.
Get Dirty
Devastor 2 uses an output limiter, so you can distort your audio beyond recognition without peaking or clipping, or simply make sounds louder.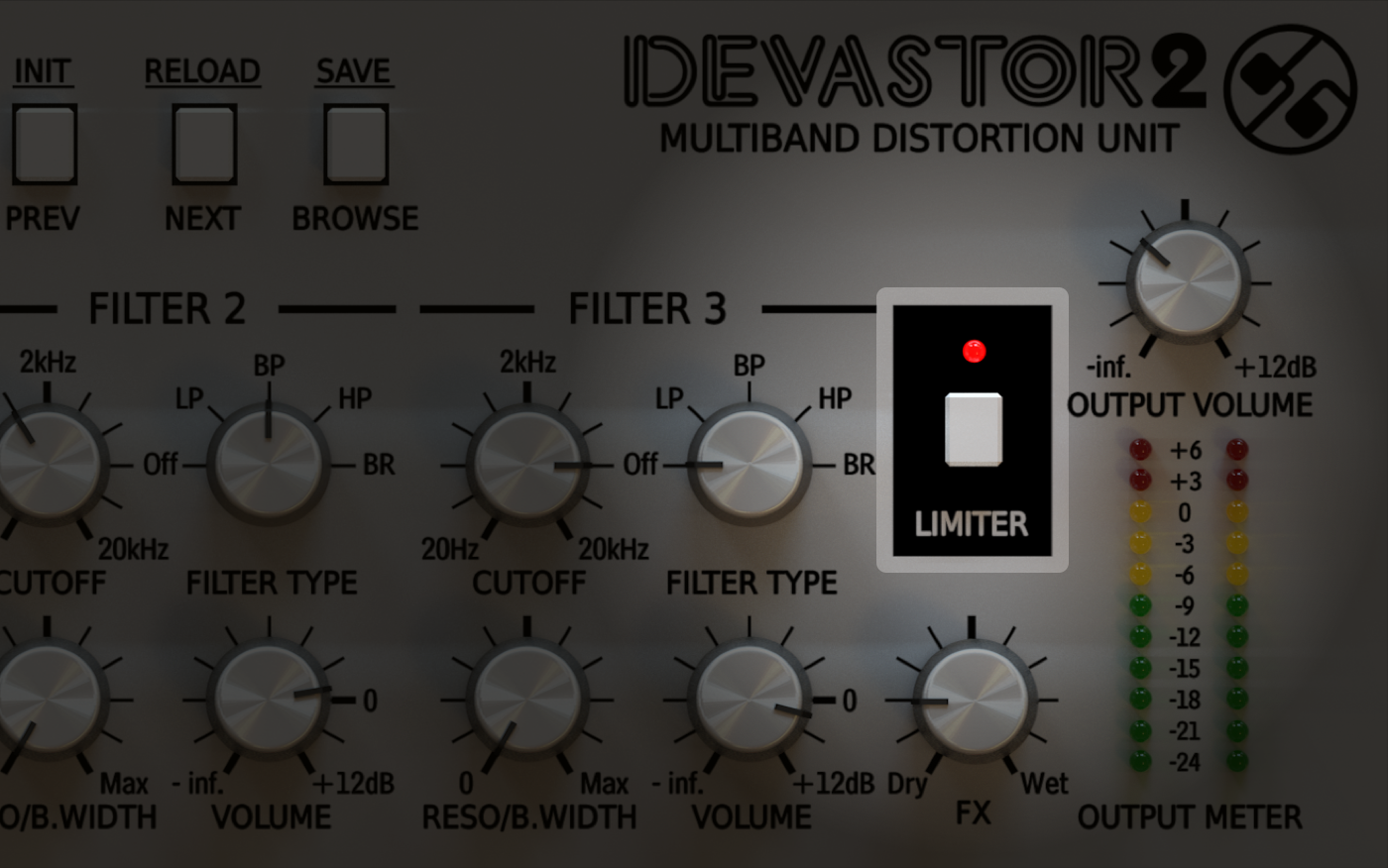 Every Flavor of Fuzz
The analog-modeled filters on board have 9 different signal configurations with many sweet spots, so you can easily let through favorable frequencies.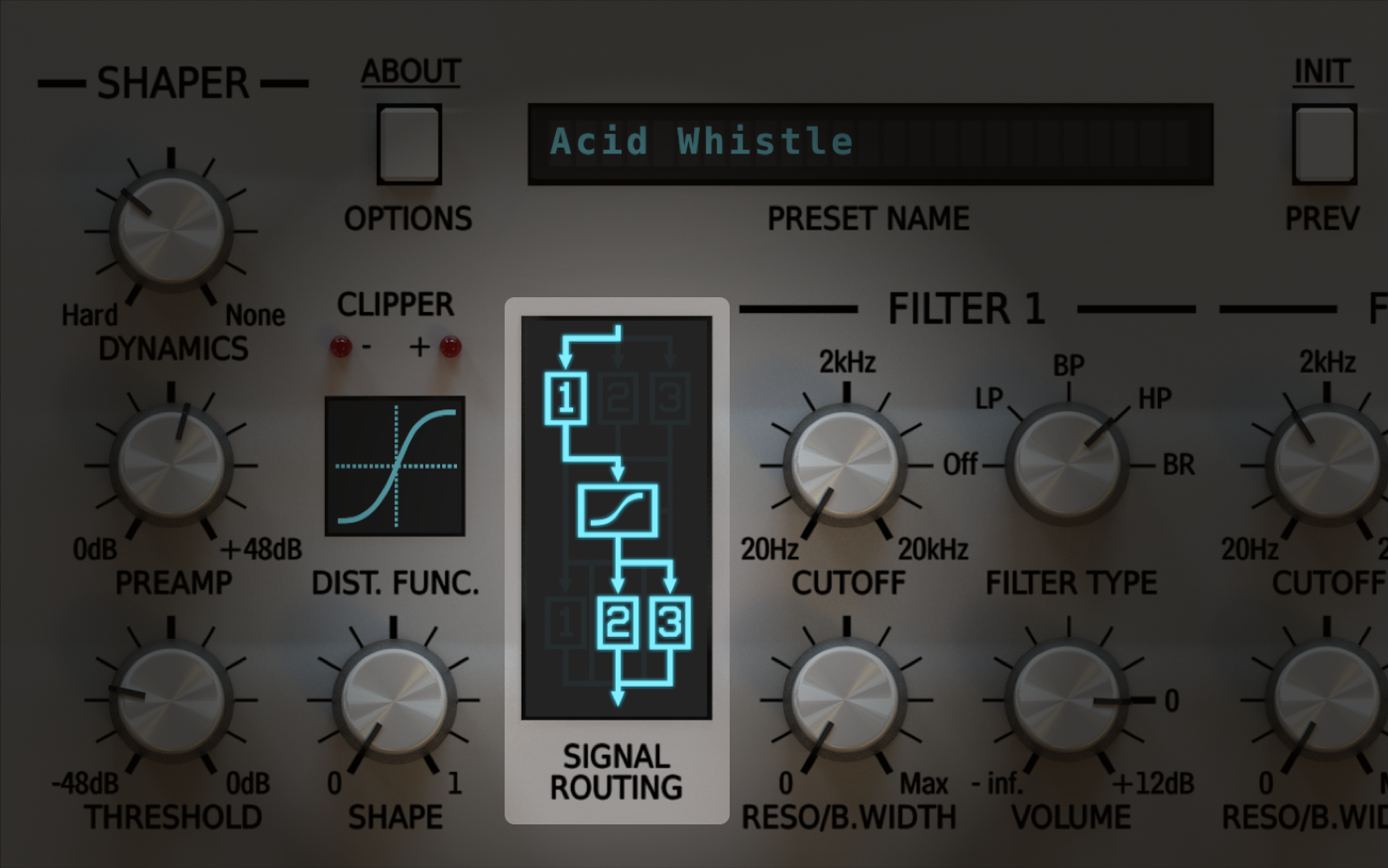 Devastor 2 is a Multiband Distortion Unit. It plug-in offers nine different connection topologies between its filters and diode-clipper, which elevates its sonic mangling capabilities to an entirely new level. Filters can process the signal before or after it gets fed into the diode-clipper, but some of the configurations even allow the filters to work alongside the clipper. Devastor's filters are not simply the peaking EQ type, which are commonly used in classic multiband distortion units: rather, they are like those found in analog synthesizers (low pass, high pass, band pass and band reject) with adjustable resonance and cutoff parameters. Devastor isn't just good at creating distorted, monster sounds: it can also be used subtly to improve the timbre and character of gentler sounds. For example, reducing the preamp gain, increasing the threshold, and selecting a soft-knee for the dynamics will bring out more warmth and detail in a sound without introducing distortion.
CPU with SSE extension
200 Mb of Disk space
PC - Windows 7 or newer
VST, AAX
64 bit Only
Mac - macOS 10.9 or newer
VST, AU, AAX
32 and 64 bit