Xfer Records
Serum
Luscious pads. Beastly basses. Lion-toothed leads. Find your future sound in the critically-acclaimed wavetable synthesizer.
Try free for 3 days
Pause or cancel at any time
No hidden fees or interest
Compatible with macOS and Windows.
Available as VST, AU, and AAX.
Wave Machine
Serum lets you invent creative sounds with an intuitive layout for sound design, custom drawn or imported waveforms, and real-time wavetable animation.
Modular Modulation
Drag-and-drop routing makes setting up complex modulation quite simple. Add LFOs or envelopes to animate any part of your sound, including your effects.
Flexible Effects
Put some pepper in your patches with any combination of the ten built-in effects. Reorder the signal chain to optimize your audio. Add reverb, compression, phasing, distortion, Xfer's Dimension expander, and more.
So Many Starters
Serum includes 450 presets and 144 wavetables divided by category, with sounds ranging from ambient to apocalyptic. Never run short on inspiration.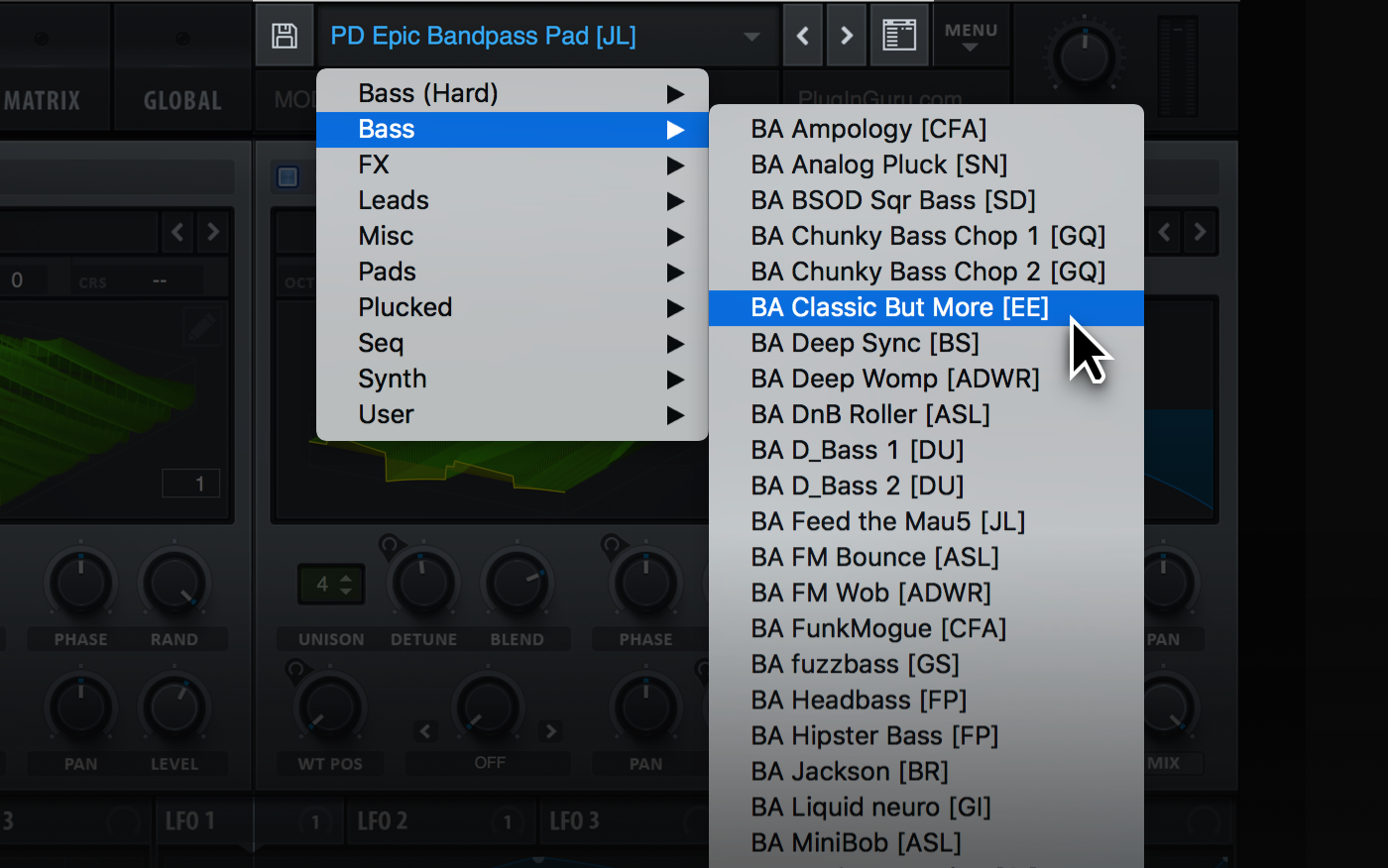 Thanks to Steve Duda's careful coding, Serum resamples its wavetables with ultra-high precision, so that there aren't the same audio artifacts you'll find in other soft synths. Serum's artifact-free resampling keeps its oscillators crystal clear on any sound system, which is perfect for those glassy leads or angelic pads. But clean oscillators mean they can also dirty up your decibels down to the decimal without muddying up your mix.
Serum's wavetables aren't static. They're a sandbox you can make your own. Stack up to 256 wavetables on a single oscillator, import wavetables that look like cartoon characters, or draw your own custom manipulations and see how they sound.
The award-winning synth's stable of built-in effects includes everything you'd expect, like reverb and EQ, as well as some surprises, like Hyper. The flangers, phasers, and filters can all key-track to notes, with dual setups for mixing and morphing between filters, and a dirty sounding LPF. With the ability to swap-and-drop the effects and modulate nearly any parameters with LFOs, you'll be able to keep a hummingbird's attention.
Serum gets its full, wide-skied sound from its advanced unison capabilities. Each oscillator can use up to 16 voices, with stack settings that trigger a multiple octave-shifted notes with a single key. Give each unison voice its own waveform, tune them or twist them together, or just try the different modes until everything but Serum fades away.
What's included:



— 3 oscillators
— Advanced unison oscillator stacking
— 4 filters
— 4 assignable LFOs
— 10 built-in effects
— 16-voice polyphony
— Over 450 presets
— 144 wavetables
— Real-time wavetable animation
— Standalone Serum FX plugin
OS X 10.10 or later; Windows XP or later
VST, AU or AAX compatible host software, 64-bit only.