D16 Group
Antresol
The classic flanger learned a few things.
Try free for 3 days
Pause or cancel at any time
No hidden fees or interest
Compatible with macOS and Windows.
Available as VST, AU, and AAX.
The '70s with Some New Shine
Antresol takes the iconic effect of the legendary "Electric Mistress" flanger and updates it with a fully-controllable LFO, capable of creating sounds previous generations couldn't.
Precise Circuit Emulation
Antresol uses bleeding-edge BBD circuits for near-perfect modeling of the original flanger circuitry, so you get the beautiful warmth of analog without the instability.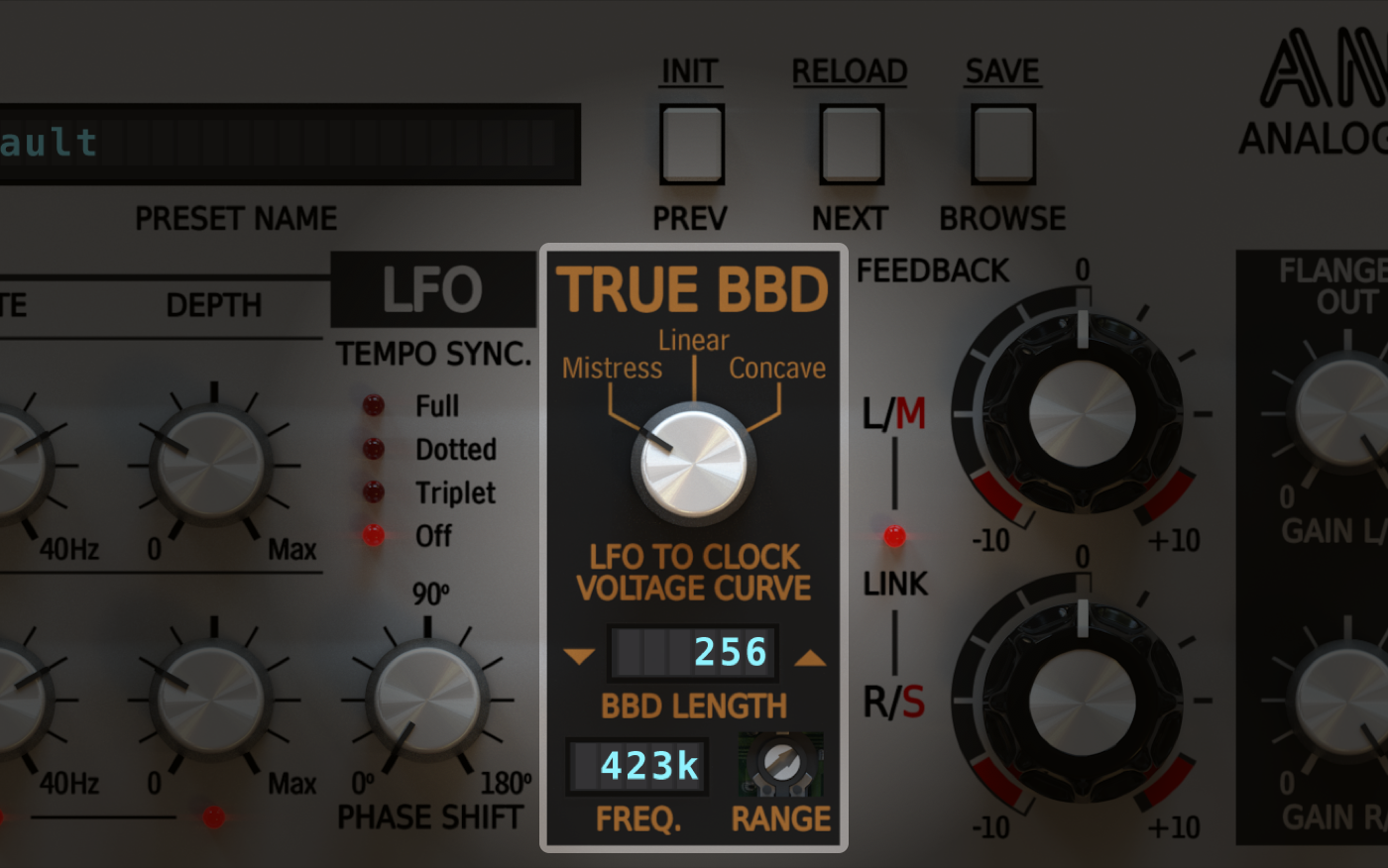 Plenty of Presets
No need to build your flanger from the floor up. Browse through the hundreds of presets available and quickly filter by tag.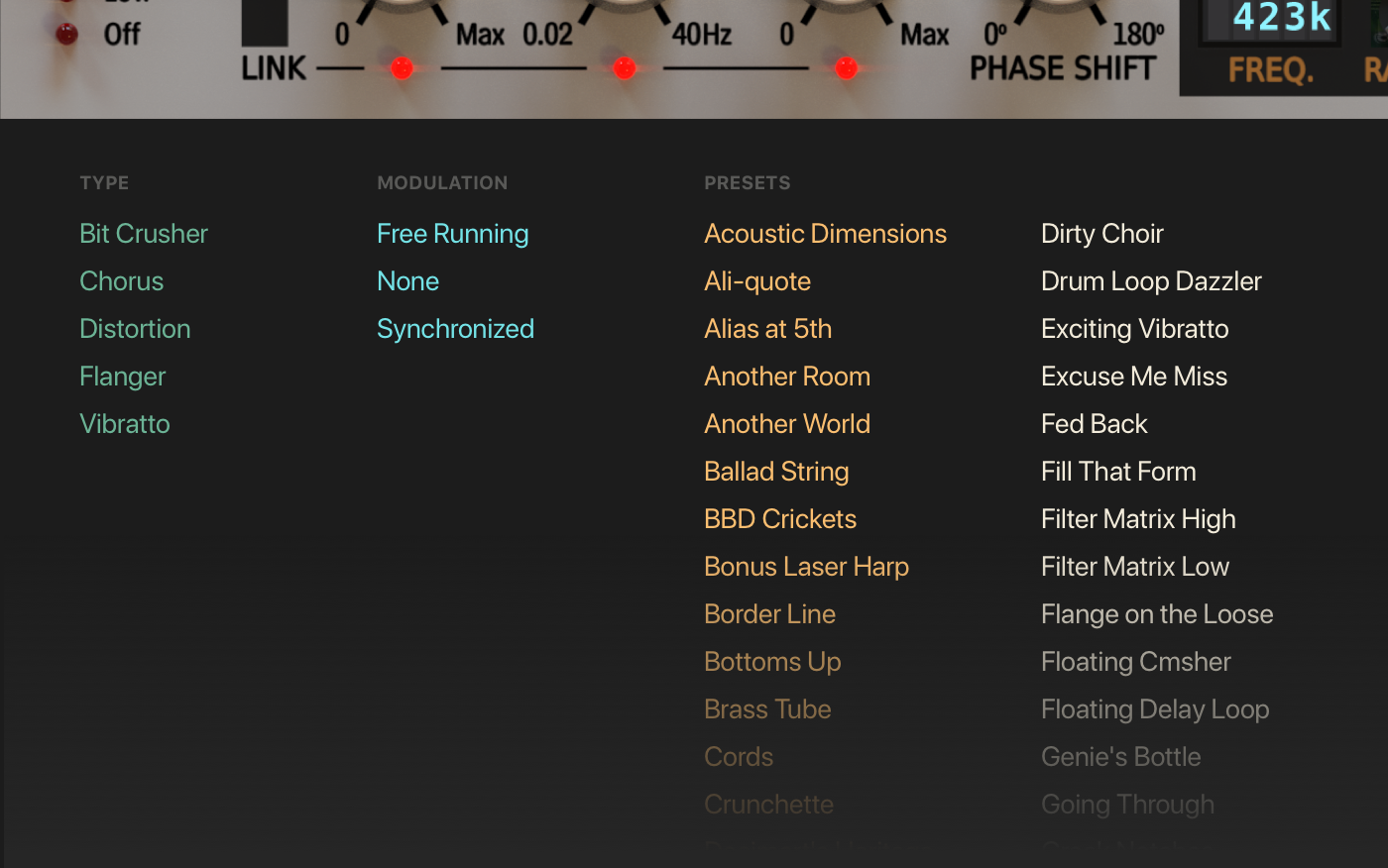 Antresol is a must-have effect plugin that will appeal not only to performing guitarists, but to instrumentalists and producers of virtually any genre. You'll find that the extreme attention to sonic detail coupled with the flexibility afforded by modern technology in Antresol make it the perfect example of what a flanger should be in the modern era. The key element around which Antresol is designed, an equivalent of an analog BBD integrated circuit, utilizes a quasi-analog signal representation throughout, guaranteeing behavior much more akin to the original, physical circuit. While a bit chaotic, it includes all the benefits and subtleties the analog domain. All with the rock-solid stability only digital can offer! In addition to the standard parameter knobs found on the face of classic stomp boxes, there is also a wide range of deeper parameters available to tweak, such the on-PCB trimpots which would normally be inaccessible without taking the unit apart. Some even go far beyond those you could find in common flanger-type effects, like; a fully controllable LFO and control the most important parameters independently for left and right (or mid / side), and more.
CPU with SSE extension
200 Mb of Disk space
PC - Windows 7 or newer
VST, AAX
64 bit Only
Mac - macOS 10.9 or newer
VST, AU, AAX
32 and 64 bit