Subscribe to download sounds from 3,000+ packs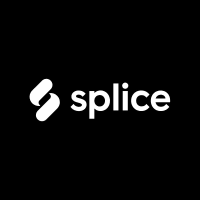 Splice
Exclusive sample packs and producer collections available through the Splice Sounds platform.
Not just a tool for discovering third-party samples anymore, Splice is proud to offer some of the world's most unique audio libraries to Sounds subscribers. Each month, we will be working closely with new artists to provide fresh content just for you.

A tribute pack to Roland founder Ikutaro Kakehashi. From his legendary drum machines to MIDI itself, Kakehashi's inventions have fundamentally shaped the landscape and language of popular and electronic. Explore his sonic legacy with this repack, which includes not only sounds from the iconic 808 and 909, but also samples from the lesser known 606 drum machine and pads from Roland's Juno and Jupiter synthesizers. Also in the pack: the classic 303 bass synth sounds that started the Second Summer of Love in '89 and spawned the birth of acid house.

Harness the power of Serum with exclusive presets from Pegboard Nerds, Mike Hawkins, Singular Sounds, SeamlessR and Multiplier.

Explore and download the most popular loops and samples from our recent exclusives, for zero credits!

Turn back the clock with these sounds that bring some retro flavor for your modern sampler

Working with slower tempos ? Turn up with sounds that will add low end bump heard throughout the city.