Subscribe to download sounds from 3,000+ packs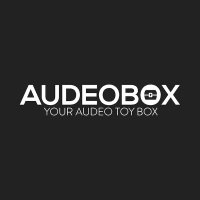 AudeoBox
The brainchild of two Los Angeles based producers, AudeoBox is a music technology company that doesn't chase trends, it makes them. Using the same heavy hitting sounds found on Billboard chart-topping pop and urban records, AudeoBox is your music production Swiss Army Knife, regardless of genre.

The Best Trap samples from AudeoBøx - It's a Trap! was curated by @funwithskimmy for Star Wars Day!


An evolving list of some of our favorite 808s from the AudeoBøx family. UPD 8/08/20
Our first collaboration with Top$helf deserved it's own cover & spotlight for the amazing drop centric sounds he made.