FutureAudioWorkshop
Circle²
Break away from presets with Circle², the playful but powerful soft synth that's a pleasure to use.
Try free for 3 days
Pause or cancel at any time
No hidden fees or interest
Compatible with macOS and Windows.
Available as VST, AU, and AAX.
Colorful Audio
Circle²'s interface is color-coded for simplicity. It's perfect for sound exploration, live performance, or losing yourself in the process.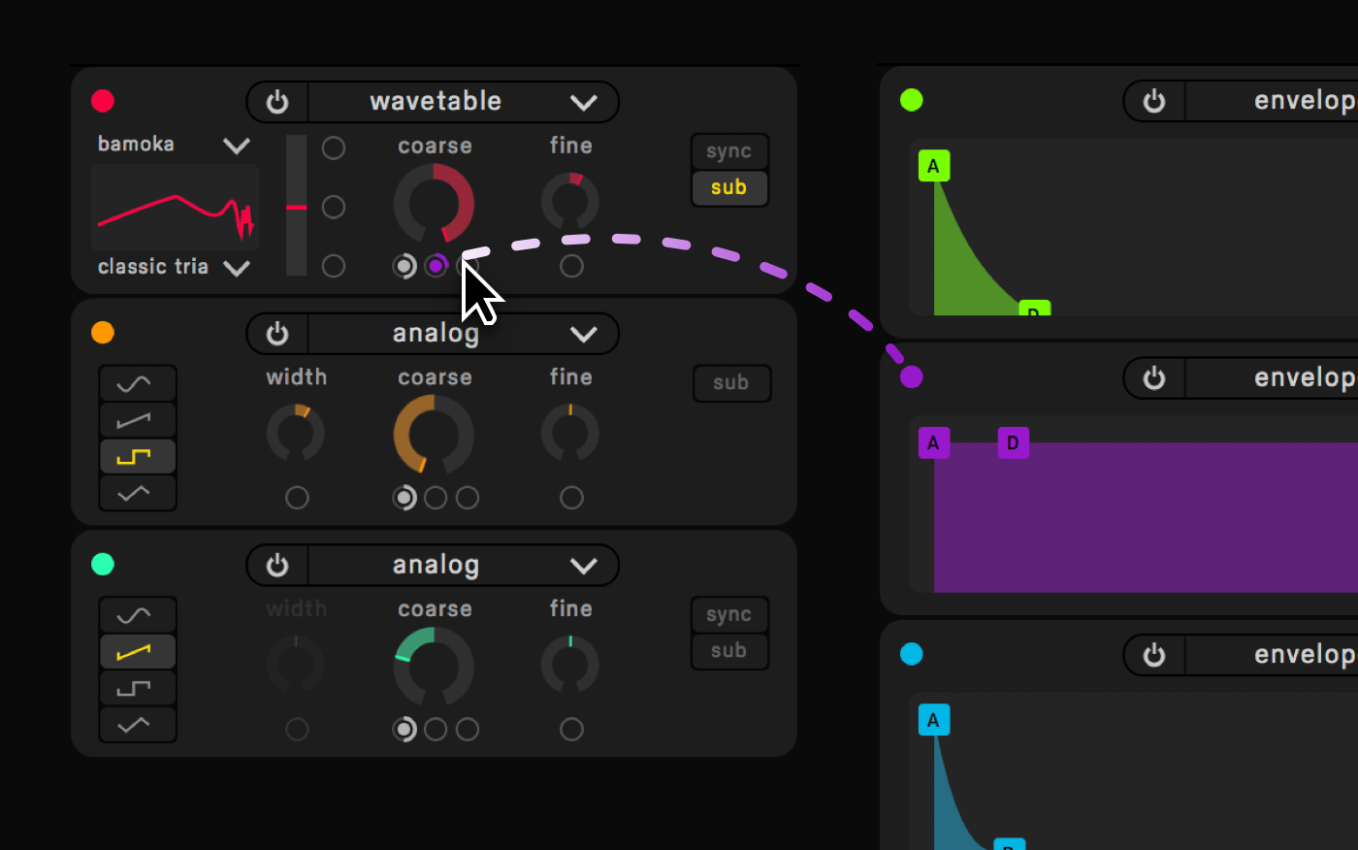 The World in a Window
No need to worry about submenus or hidden knobs. Circle² puts everything in a single window, making it easier to make the sound you seek.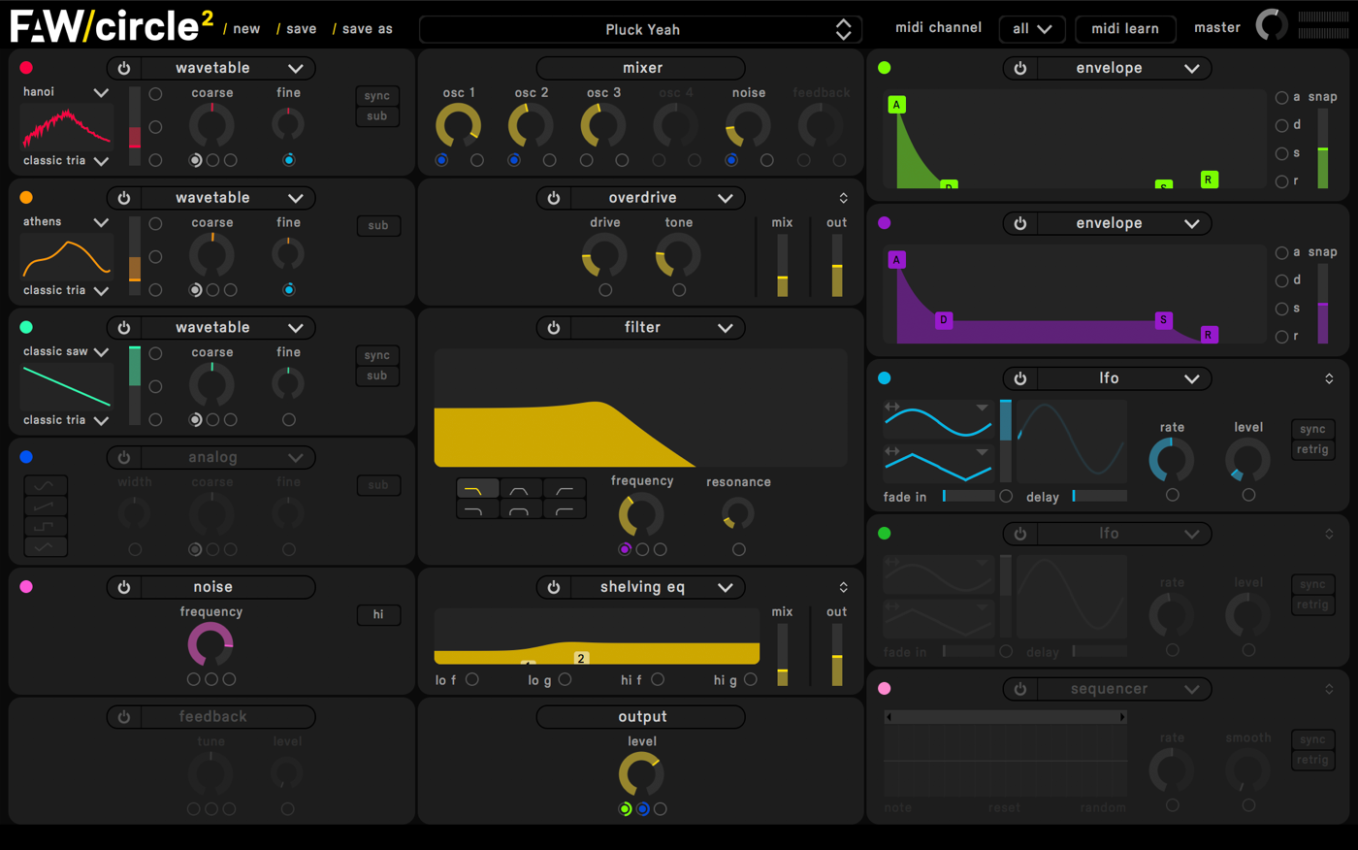 So Many Sounds
With four oscillator slots, two envelopes, two LFOs, and noise and feedback generators, Circle²'s sound design possibilities are practically endless.
Synthesis for Futurists
Circle² is the only instrument with VPS technology (Vector Phase-shaping Synthesis), giving it a uniquely deep sound relied on by artists like Arca, Deadmau5, and Hudson Mohawke.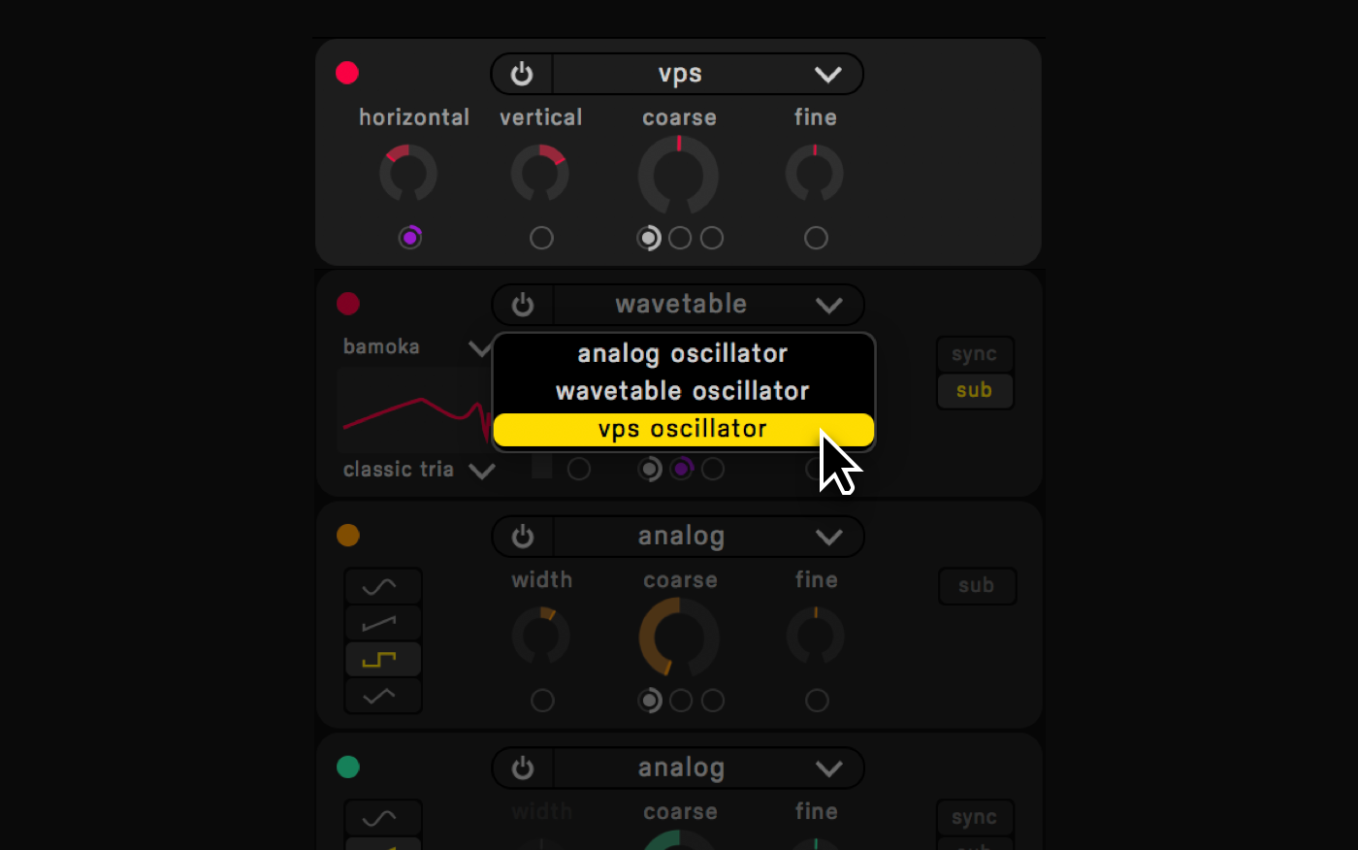 Since its release in 2009, Circle has become an essential tool for underground producers and pop hitmakers like Arca, David Guetta and Deadmau5. Circle²'s completely redesigned interface prioritizes ease of use, allowing users to focus on music creation. With ton of new features, modules and effects, and a new type of synthesis unique to Circle², the possibilities for music creation is infinite.
Usability is at the heart of the design of Circle². Over time, many software synthesizers have become progressively more complex and difficult to use. The aim of Circle is to step aside from this path, and to instead focus on placing flow and intuitiveness at the core of the music making process. Rather than burying a deluge of synthesis parameters in submenus and external windows, Circle² encourages experimentation by presenting parameters in an accessible and intuitive manner. The unique Circle² interface enables a level of experimentation that would be unachievable via a more typical, convoluted interface; allowing the user to focus on creativity rather than technicalities. This design philosophy sets Circle² apart in the synthesizer landscape and provides the foundation for the development of the next generation.
OS X 10.10 or later; Windows XP or later
VST, AU or AAX compatible host software.