Ableton Live
#1 DAW on Splice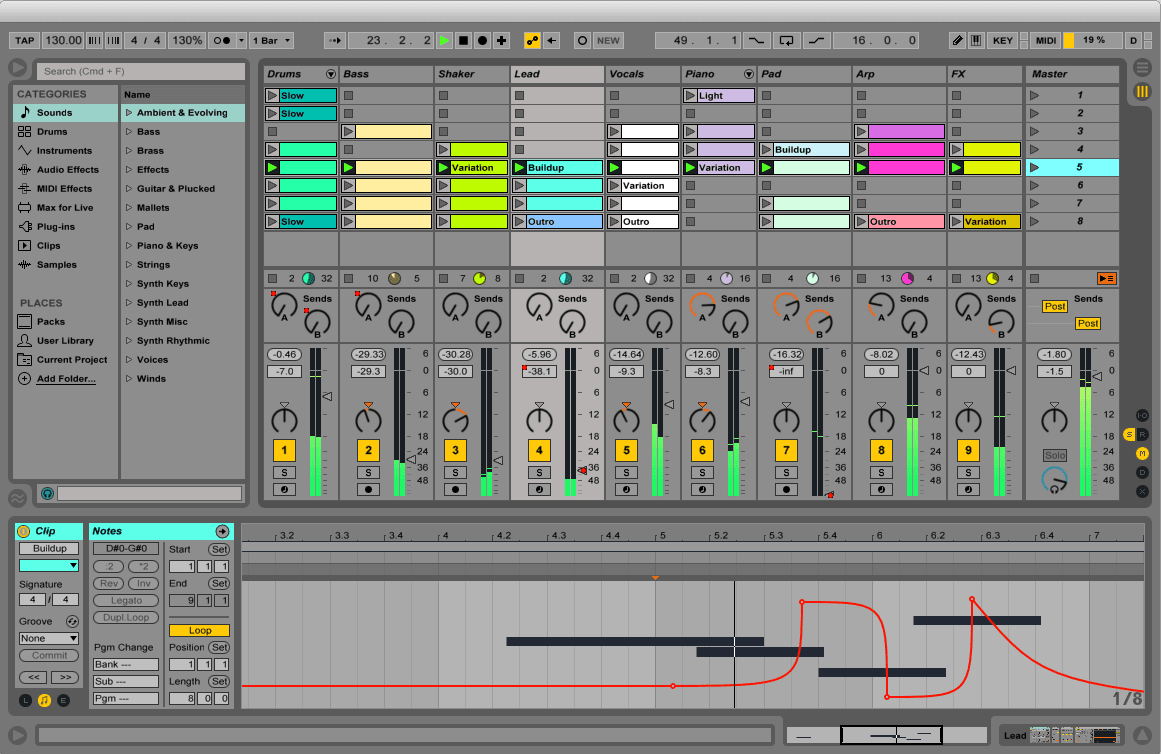 About Ableton Live
Ableton Live is one of the world's leading DAWs and music creation tools. Featuring an Arrange View, you can easily compose projects on a traditional "left to right" timeline. You can also use its groundbreaking Session View to produce music and test out ideas in a nonlinear way with all audio and MIDI clips staying in sync with each other.
Using Ableton Live on Splice
Using Splice, you can back up all of your Ableton Live projects, keep track of song revisions and easily collaborate with producers around the world. You can also create a release to share your Ableton Live projects publicly for remixing, collaboration, inspiration and more.
Automatic collect all and save
Free unlimited storage and backup for all of your projects
Up to 10 times faster than Dropbox
Privately or publicly share sessions with anyone, anywhere in the world.
Explore tons of Ableton projects from the community
Sign up now
Often used with:
MASSIVE is a sonic monster – the ultimate synth for basses and leads. The analog concept belies the contemporary, cutting-edge sound it generates. The high-end engine delivers pure quality, lending an undeniable virtue and character to even the most saturated of sounds.
Sylenth1 is a virtual analog VSTi synthesizer that takes the definitions of quality and performance to a higher level. Until now only very few software synthesizers have been able to stand up to the sound quality standards of hardware synths. Sylenth1 is one that does.
Ozone 9 Standard brings the latest advances in audio technology to the world of mastering. Find the right modern or vintage vibe with an expanded Master Assistant or match to your favorite reference track with the new Match EQ. Work faster with improved plug-in performance, smoother metering, and resizable windows. Stop wondering if your music is ready for primetime—with Ozone 9, anyone can master with confidence.